Imec scientist awarded €1.5 million to develop a-IGZO circuits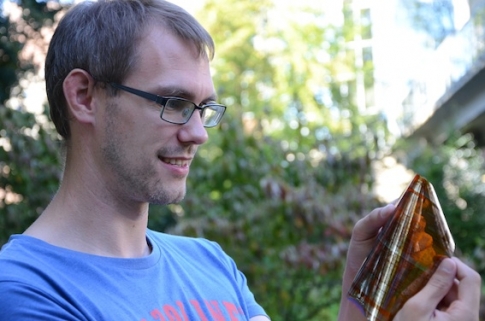 ERC starting grant to open up new research horizons in the field of thin-film transistor technology.
Belgium nanoelectronics research centre Imec has announced that Kris Myny, one of its young scientists, has been awarded an ERC Starting Grant of €1.5 million to open up new research horizons in the field of thin-film transistor technology.
Specifically, Myny wants to introduce design innovations of unipolar n-type transistor circuits based on amorphous Indium-Gallium-Zinc-Oxide (a-IGZO) as semiconductor. These are promising transistors for next-generation curved, flexible, or even rollable electronic applications.
Kris Myny: "My goal is to use these transistors to introduce a new logic family for building digital circuits that will drastically decrease the power consumption compared to current flexible circuits. And this of course without compromising the speed of the electronics.
"At the same time, we will also make the transistors smaller, in a way that is compatible with large-area manufacturing. In addition, I will also look at new techniques to design ultralow-power systems in the new logic style. These will allow building next-generation large-area flexible applications such as displays, IoT sensors, or wearable healthcare sensor patches."
In a recent press release, the European Commission announced that in 2017 it would invest a record €1.8 billion in its ERC grant scheme.
A sizable part of the budget is earmarked for Starting Grants, reserved for young scientists with two to seven years of post-PhD experience.
Jo De Boeck, Imec's CTO says "We congratulate Kris Myny for all his valuable research culminating in this grant. Imec goes to great lengths to select and foster our young scientists and provide them with a world-class infrastructure. These ERC Starting Grants show that their work indeed meets the highest standards, comparable to any in Europe."