Rohm holds SiC & power forum in Duesseldorf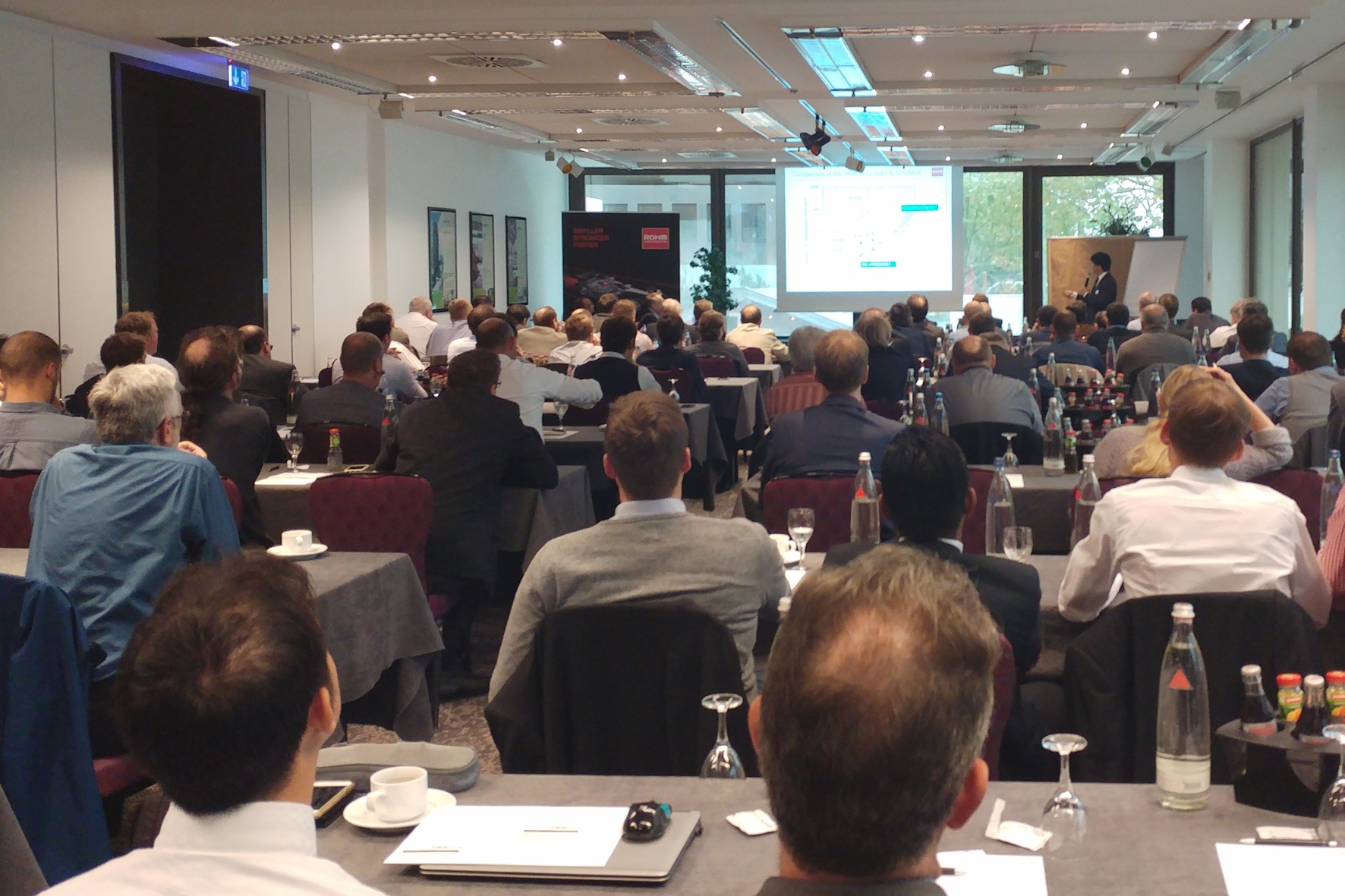 Two day forum hosts around 90 customers keen to learn about SiC trends, development pitfalls and application solutions
Semiconductor specialist Rohm has established its SiC and power forum as a lively platform for professional exchange about products and market developments.
About 90 customers and business partners travelled to Duesseldorf on 24th and 25th of October for a two-day program, to inform themselves about the trends and pitfalls of development, attend lectures and to discuss application scenarios and solutions in personal discussions.
The response to the event, which took place at the Lindner Congress Hotel in Duesseldorf, was very positive: "The energy-saving potentials that can be developed by the power electronics industry are estimated by scientists to account for 20 to 35 percent of the current demand for electrical energy " said Christian André, President of Rohm Semiconductor GmbH.
"However, it is not enough to merely optimise the performance of individual semiconductor components in order to achieve optimal energy efficiency in power electronic systems. New system solutions, high-tech materials and innovative component concepts are necessary. That is why we keep close contact to our customers and jointly develop the power products of the future", he added.
"With the focus to develop smaller, stronger and faster helps the Rohm SiC & power forum to generate networking and get time to discuss solutions with the Rohm experts and to get familiar with the existing and future portfolio", Jan Carstensen, director sourcing and logistics, Danfoss Silicon Power concluded.