Researchers Predict a "˜Rebalancing' of LED Chip Pricing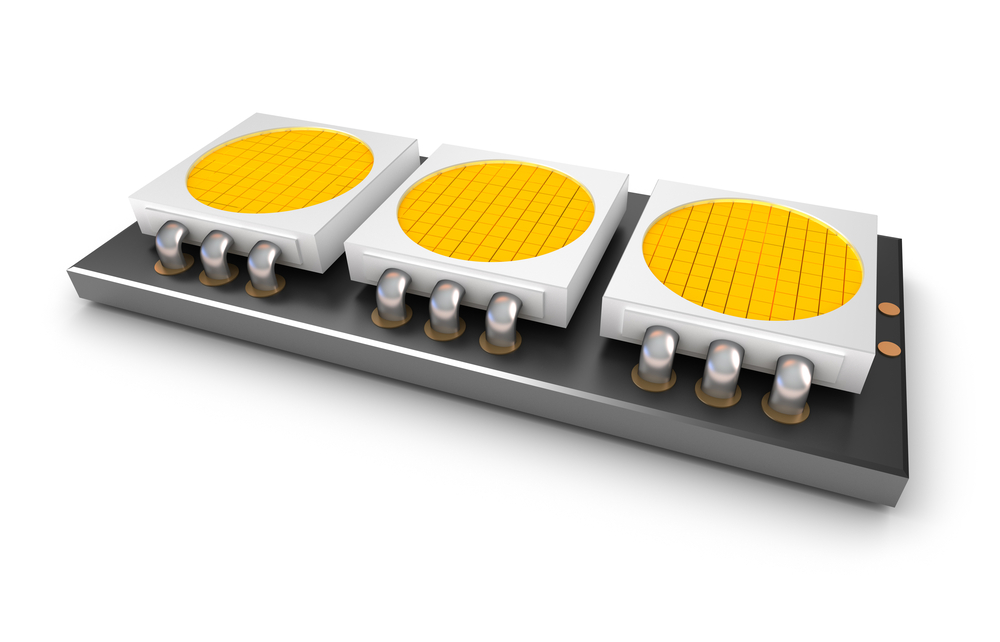 Major Chinese LED chip suppliers including San'an Optoelectronics and HC SemiTek have lowered their product prices recently, indicating the end of LED chip undersupply and increased LED chip prices during the past 18 months, according to LEDinside (a TrendForce division). The next year will see a balance in LED chip supply and demand, the report predicts.

"However, as the major LED chip makers continue to carry out capacity expansion plans, we do not exclude the possibility of temporary oversupply in the next two years," says senior analyst Figo Wang.

Wang also points out that prices of LED chips in China fell sharply during 2015, resulting in a surge of orders going to Chinese LED chip suppliers in 2016. To meet the demand, Chinese chip suppliers decided to raise their capital expenditure (CapEx). In comparison, other chip makers worldwide have lowered their investment in production, and some have even withdrew from the LED market. In 2017, Chinese LED chip makers continued their active investment in the industry, and this year's new metal-organic chemical vapor deposition (MOCVD) expansion plans come mainly from San'an Optoelectronics, HC SemiTek and Aucksun.
Regarding 2"-equivalent epitaxial wafers, San'an Optoelectronics, HC SemiTek and Aucksun have increased their monthly production capacity by 1.3 million, 1 million and 0.83 million epiwafers respectively, making them the top three LED chip suppliers in China. Due to the chip makers' capacity expansions at the end of 2017, the market is expected to enter a balance in supply and demand. Suppliers like San'an Optoelectronics and HC SemiTek have therefore strategically adjusted their chip prices for lighting applications and digital displays, which are always a focus of competition in the industry. Prices, which have been pushed up for a year and a half, now have a chance to enter a period of stability or slight fluctuation, reckons LEDinside.


After this round of large-scale expansion, the production capacity of the three industry leaders will exceed 1 million epiwafers per month, increasing the concentration of industrial production. LEDinside adds that this can also improve the supply structure and prevent excessive price competition. In addition, new MOCVD systems have higher production efficiency than the previous generation, lowering costs by 30%. As a result, major players like San'an Optoelectronics and HC SemiTek will enhance their cost competitiveness while other suppliers that cannot afford the production expansion will be marginalized in the market, LEDinside concludes.


Connecting the Compound Semiconductor Industry
The 13th CS International conference builds on the strengths of its predecessors, with around 40 leaders from industry and academia delivering presentations that fall within five key themes: Ultrafast Communication; Making Headway with the MicroLED; Taking the Power from Silicon, New Vectors for the VCSEL, and Ultra-wide Bandgap Devices.
Delegates attending these sessions will gain insight into device technology, find out about the current status and the roadmap for the compound semiconductor industry, and discover the latest advances in tools and processes that will drive up fab yields and throughputs.
To discover our sponsorship and exhibition opportunities, contact us at:
Email:
info@csinternational.net
Phone:
+44 (0)24 7671 8970
To register your place as a delegate, visit:
https://csinternational.net/register
Register