POET announces Co-Packaging platform for Electronics and Optics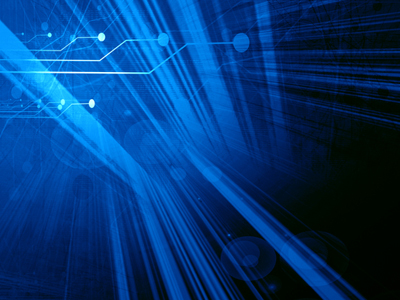 Optical Interposer Platform uses Dielectric Waveguide technology to combine circuits in Multi-Chip Modules
POET Technologies, manufacturer of optoelectronic devices,has announced a novel Optical Interposer Platform, for co-packaging electronics and optics in a single Multi-Chip Module (MCM).

Based on its previously announced Dielectric Waveguide technology, POET's Optical Interposer provides the ability to run electrical and optical interconnections side-by-side on the same interposer chip at a micrometer scale.
The company believes its Optical Interposer Platform targeting 100G transceiver applications is readily scalable to 200G and 400G transceiver products with minimal incremental cost. Importantly, the scalable architecture (in reach and speed) of this innovative platform has the potential to provide POET with a highly differentiated competitive advantage in leading-edge data communication transceiver products.

The platform technology is applicable to both GaAs and InP based optical components. Optical engines for single mode transceiver modules represent the initial high-volume application for POET's Optical Interposers.
Dielectric Waveguide Stack

POET also announced that it has successfully completed development of the company's low-loss dielectric waveguide stack and is readying the technology for transfer to manufacturing. As part of its continued technology development, POET has demonstrated a 10x improvement in the optical loss of its waveguide stack as compared to the performance publicly disclosed at the Photonics Integrated Circuit (PIC) conference in March 2017.
Optical transmission loss within the dielectric stack has now been measured to be below 0.2dB/cm, which renders the stack virtually loss-less for most practical applications.
The ability to deposit low-loss and low-stress dielectric waveguides is the first critical step to enabling complex functionality of these waveguides in key applications, such as Arrayed Waveguide gratings (AWGs), Echelle gratings, Laterally Coupled gratings, Multi-mode interference (MMI) Couplers and Splitters, and Pass-through Waveguides, according to POET.
These functional features are integral to enabling the performance of a transceiver optical engine and essential to the performance of the Multiplexer/De-Multiplexer component required in Wavelength Division Multiplexing (WDM) systems.
The company continues to work toward providing engineering samples of a Receive Optical Engine to customers by the middle of 2018. This device will be made using POET's Optical Interposer Platform.
POET Technologies will be participating at SPIE Photonics West 2018, through its wholly owned subsidiary DenseLight Semiconductors.