NASA grant to put Lidars on CubeSats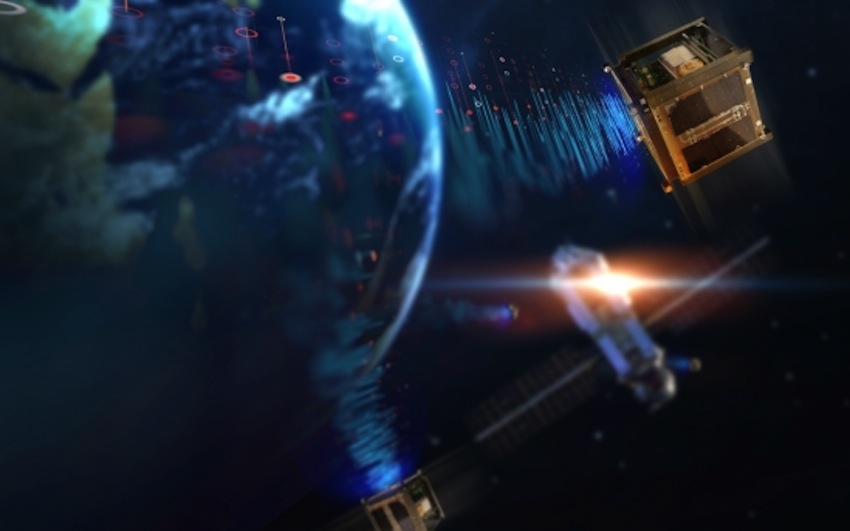 UC Santa Barbara engineers win grant to design smaller, lighter, cheaper and more energy-efficient Lidar for gas monitoring

UC Santa Barbara engineers Jonathan Klamkin and Larry Coldren have received a NASA grant to aim to reduce size, weight and power consumption (SWaP) in integrated microphotonic circuits for satellite-based Lidar applications. The three-year award is part of NASA's $14 million Advanced Component Technology Program.
Klamkin, an associate professor in UCSB's Department of Electrical and Computer Engineering said: "We are shrinking down a very capable system from the size of a small refrigerator to pocket size and making it perform even better," he added. "For space specifically, you could map Earth's carbon dioxide "" or methane or other gases - by putting our technology on CubeSats - modular satellites consisting of one or more 10-by-10-by-10-cm cubes. Today, systems like this don't fit on even large satellites."
The Lidar PIC will enable spectroscopic measurements of the Earth's atmosphere with increased sensitivity and enable near-infrared multi-wavelength analysis, so that a single integrated device can be used to monitor carbon dioxide and other greenhouse gases.
According to Klamkin, their approach requires fast, precise and tunable lasers. "We are building on prior work in optical phase-locked loop technology to achieve these metrics," Klamkin said.
"The level of integration we are applying is well beyond what is available commercially," said Coldren, a professor in UCSB's Department of Electrical and Computer Engineering. "We are building an entire Lidar sensing system on a single chip or, at most, a few chips."
Connecting the Compound Semiconductor Industry
The 13th CS International conference builds on the strengths of its predecessors, with around 40 leaders from industry and academia delivering presentations that fall within five key themes: Ultrafast Communication; Making Headway with the MicroLED; Taking the Power from Silicon, New Vectors for the VCSEL, and Ultra-wide Bandgap Devices.
Delegates attending these sessions will gain insight into device technology, find out about the current status and the roadmap for the compound semiconductor industry, and discover the latest advances in tools and processes that will drive up fab yields and throughputs.
To discover our sponsorship and exhibition opportunities, contact us at:
Email:
info@csinternational.net
Phone:
+44 (0)24 7671 8970
To register your place as a delegate, visit:
https://csinternational.net/register
Register