Record year for Swedish CIGS company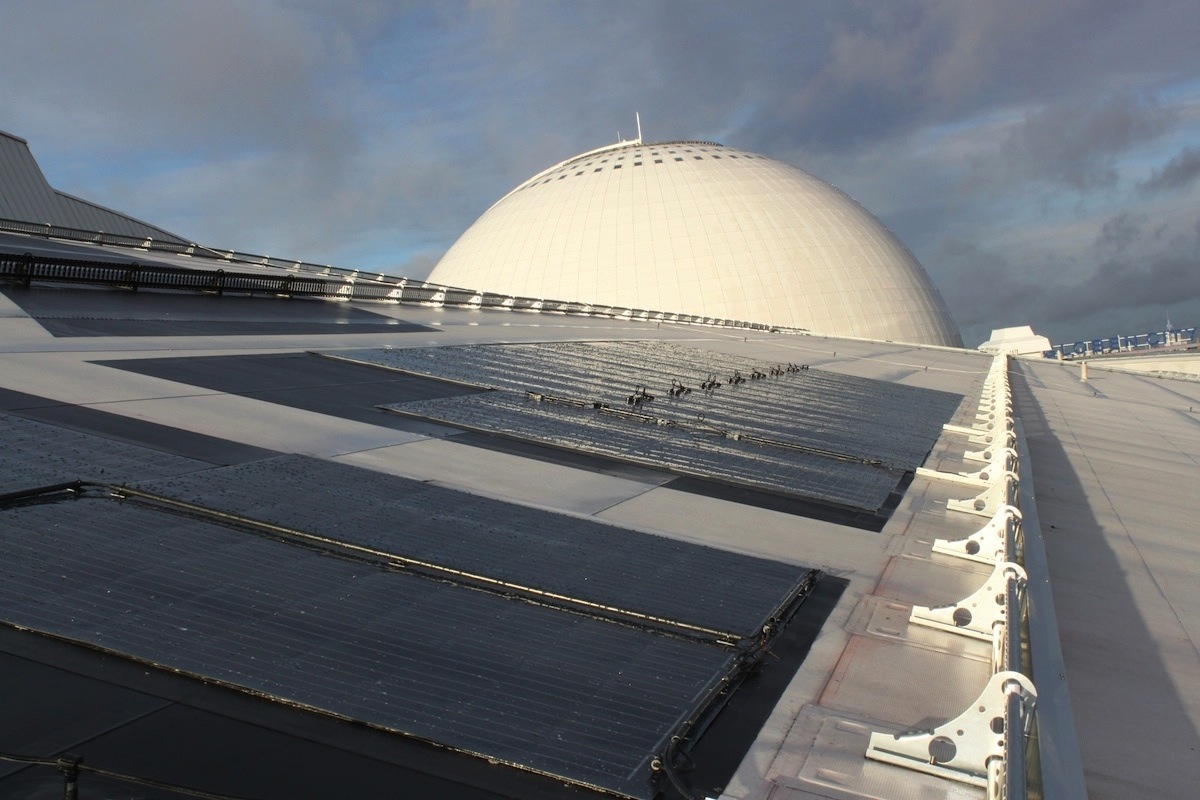 Midsummer doubles revenues and profits with DUO manufacturing system and launch of building integrated PV concept
Midsummer, the Swedish CIGS solar energy company, has announced its financial results for 2017. Revenues nearly doubled and profits more than doubled, due to several new orders for the company's DUO thin film solar cell manufacturing system and a successful launch of Midsummer's new BIPV (building integrated PV) concept.
2016 was a record year for solar energy technology leader Midsummer during which revenues and profits doubled compared to 2015. After closing its annual accounts for the 2017 financial year, it can be concluded that the company has done it again: revenues for 2017 increased by 94 percent compared with 2016, up from SEK 59m to SEK 115m ($14m; €11.3m). Annual profits before taxes increased by 135 percent, from SEK 10.4m to SEK 24.5m ($3m; € 2.5m). The operating margin was 21.7 percent and the solidity was 36.3 percent.
The reasons for Midsummer's strong performance are several new orders for the company's compact DUO thin film solar cell manufacturing system and a positive market response to its new BIPV business concept.
"Needless to say, we are very pleased with the financial results for 2017," said Midsummer's CEO Sven Lindström. "We see a continued high demand for our products and the order outlook for 2018 is very promising, both for DUO manufacturing systems and for deliveries of solar panels. We expect to double the number of employees in 2018."
The DUO system has established the position as the most widely spread manufacturing tool for flexible CIGS solar cells in the world. Midsummer is today the only company in the world to offer light, flexible, robust solar panels with a high energy efficiency.
Last year, Midsummer established a strategic production partnership with the Swedish roof manufacturer Clix for the launch of Clixsun, a roofing system with integrated solar panels which has added a second business area to Midsummer.
Midsummer is a leading developer and supplier of advanced solar energy technology solutions for the production and installation of thin film solar panels, and also a leading Swedish growth and export company; Midsummer has several times been named as one of Sweden's and Europe's fastest growing technology companies.
Connecting the Compound Semiconductor Industry
The 13th CS International conference builds on the strengths of its predecessors, with around 40 leaders from industry and academia delivering presentations that fall within five key themes: Ultrafast Communication; Making Headway with the MicroLED; Taking the Power from Silicon, New Vectors for the VCSEL, and Ultra-wide Bandgap Devices.
Delegates attending these sessions will gain insight into device technology, find out about the current status and the roadmap for the compound semiconductor industry, and discover the latest advances in tools and processes that will drive up fab yields and throughputs.
To discover our sponsorship and exhibition opportunities, contact us at:
Email:
info@csinternational.net
Phone:
+44 (0)24 7671 8970
To register your place as a delegate, visit:
https://csinternational.net/register
Register