Macom adds new GaAs SPDT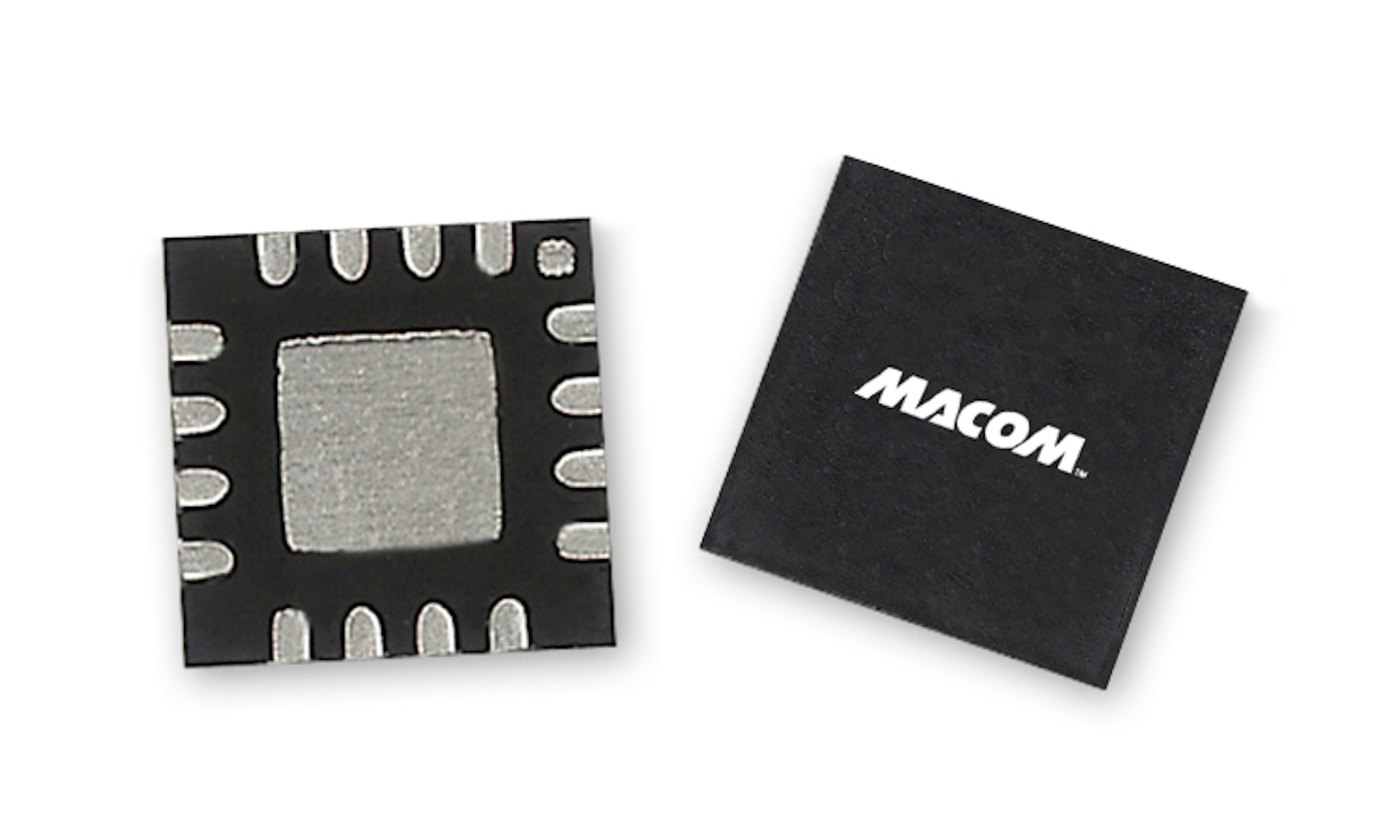 Optimised for use in applications spanning test and measurement, EW and broadband communication systems
Macom has extended its RF switch technology portfolio with its new MASW-011102 SPDT non-reflective switch. Building on the established performance hallmarks of Macom's GaAs-based SPDT MASW Series switches, the new MASW-011102 is optimised for use in applications spanning test and measurement, EW and broadband communication systems.

Macom's new MASW-011102 low power SPDT non-reflective switch supports broadband operation from DC to 30 GHz, with low insertion loss of 1.8 dB and high isolation of 40 dB at 30 GHz. It uses Macom's patented low gate-lag GaAs process to deliver uncompromising performance and fast switching speed up to 40ns.
The MASW-011102 is offered in a lead-free, 3 mm, 14-Lead PQFN plastic package for ease of manufacturing, and is fabricated using a robust process containing full surface passivation aimed at ensuring the highest performance and reliability.
"Whether leveraging our proprietary AlGaAs, HMIC or GaAs technologies, Macom has consistently proven its industry leadership in high-performance RF switching technologies," said Graham Board, senior director of product marketing, Macom. "With the MASW-011102 "" as with every new addition to our comprehensive RF product portfolio "" our goal is to extract the highest levels of performance to meet and exceed our customers' expectations."
Macom is showing its RF technology portfolio at European Microwave Week (EuMW) 2018, in Madrid, Spain, September 25th "" 27th.

Connecting the Compound Semiconductor Industry
The 13th CS International conference builds on the strengths of its predecessors, with around 40 leaders from industry and academia delivering presentations that fall within five key themes: Ultrafast Communication; Making Headway with the MicroLED; Taking the Power from Silicon, New Vectors for the VCSEL, and Ultra-wide Bandgap Devices.
Delegates attending these sessions will gain insight into device technology, find out about the current status and the roadmap for the compound semiconductor industry, and discover the latest advances in tools and processes that will drive up fab yields and throughputs.
To discover our sponsorship and exhibition opportunities, contact us at:
Email:
info@csinternational.net
Phone:
+44 (0)24 7671 8970
To register your place as a delegate, visit:
https://csinternational.net/register
Register