Ascent CIGS technology goes into space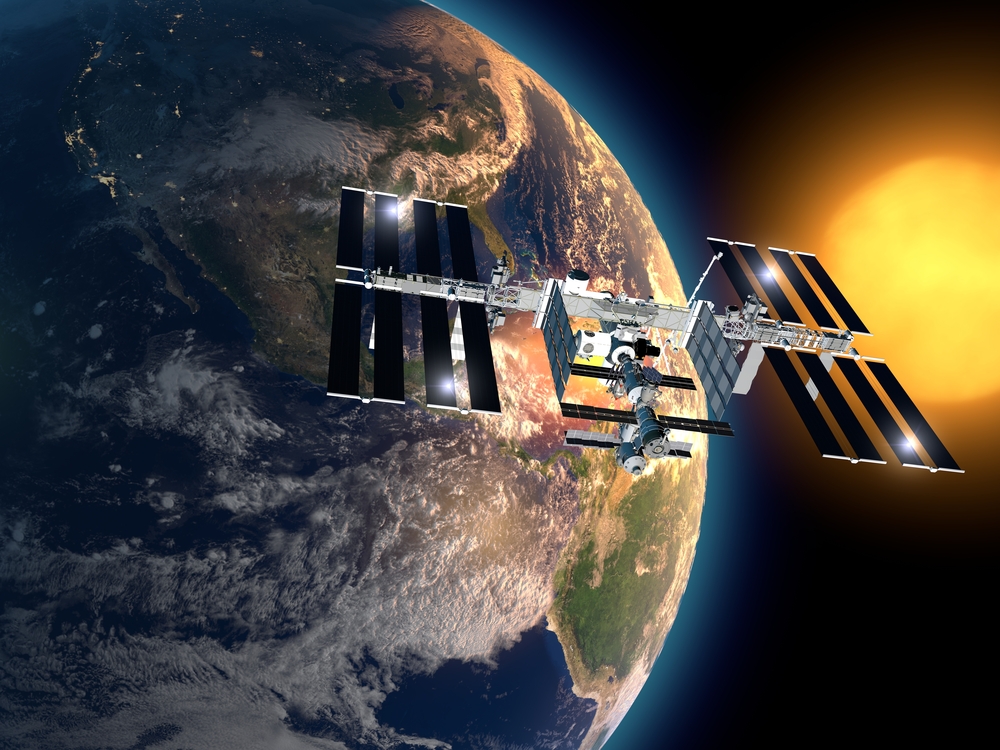 NASA is evaluating Ascent's lightweight thin film PV for future missions to the moon and Mars
Ascent Solar Technologies, Inc (ASTI), a developer and manufacturer of CIGS-based PV technology, has announced that the company's ultra-lightweight thin-film PV has been selected by NASA Marshall Space Flight centre (MSFC) to participate in the MISSE-X (Materials International Space Station Experiment) flight experiment launched on 17 November 2018 aboard the NG CRS-10 mission.

NASA is evaluating ASTI's flexible, ultra-lightweight, monolithically integrated photovoltaics (PV) CIGS chemistry for various missions, including CubeSats and future missions to the moon and Mars.

In-flight experience is invaluable for evaluating new technologies and NASA's selection of ASTI's PV is a critical path for entering the challenging space market. The MISSE-X, represents the 10th of a series of experiments that are deployed onto the International Space Station (ISS) for extended period of time to evaluate new materials, coating, and other components in actual flight conditions, and are then retrieved and returned to earth for evaluation.
Since 2001, the MISSE project has tested 4,000 material samples and specimens - from lubricants and paints to fabrics, container seals and solar cell technologies - to demonstrate their durability in the punishing space environment. MISSE-X was launched on the morning of 17 November 2018 at 4:01am EST from the NASA Wallops Flight Facility in Virginia with subsequent docking at ISS anticipated on 19 November 2018.
"Our flight on MISSE-X represents a significant milestone towards the acceptance of our flexible, lightweight, monolithically integrated CIGS in the challenging and very discriminating space market," stated Joseph Armstrong, CTO and founding team member of Ascent Solar. "Actual flight experience is crucial for these markets, and MISSE X allows us to demonstrate our monolithically-integrated flexible CIGS for the first time. We anticipate that the experiment will be attached onto the space station for a year or more and will be returned to earth for further evaluation. NASA MSFC has been working with us for several years on the development of our product for this challenging market, and the micro-modules developed for MISSE-X are a compact version of our normal space products that were designed to fit within the MISSE-X form factor."

The new micro-module, in the size of 0.5 inch x 2 inch, has six (6) solar cells monolithically integrated in series but has all of the standard features of ASTI's other larger modules. As such, it is ideal for evaluating the ASTI product in flight experiments that typically are space-limited. At this size, NASA is able to include several ASTI samples to be exposed to the same space conditions with different protective space coatings.
"We are extremely thrilled to be working with NASA Marshall Space Flight centre in transforming our lightweight CIGS PV into space-grade product," said Victor Lee, president and CEO of Ascent Solar. "Developing a PV module capable of integrating into a deployable array for CubeSats and future exploration missions puts us in a very unique position in the industry to answer the needs of these future markets. This is a significant milestone for the company in our pursuit of the specialty, high-value PV market."
Connecting the Compound Semiconductor Industry
The 13th CS International conference builds on the strengths of its predecessors, with around 40 leaders from industry and academia delivering presentations that fall within five key themes: Ultrafast Communication; Making Headway with the MicroLED; Taking the Power from Silicon, New Vectors for the VCSEL, and Ultra-wide Bandgap Devices.
Delegates attending these sessions will gain insight into device technology, find out about the current status and the roadmap for the compound semiconductor industry, and discover the latest advances in tools and processes that will drive up fab yields and throughputs.
To discover our sponsorship and exhibition opportunities, contact us at:
Email:
info@csinternational.net
Phone:
+44 (0)24 7671 8970
To register your place as a delegate, visit:
https://csinternational.net/register
Register