DISCO announces 8inch wafer grinder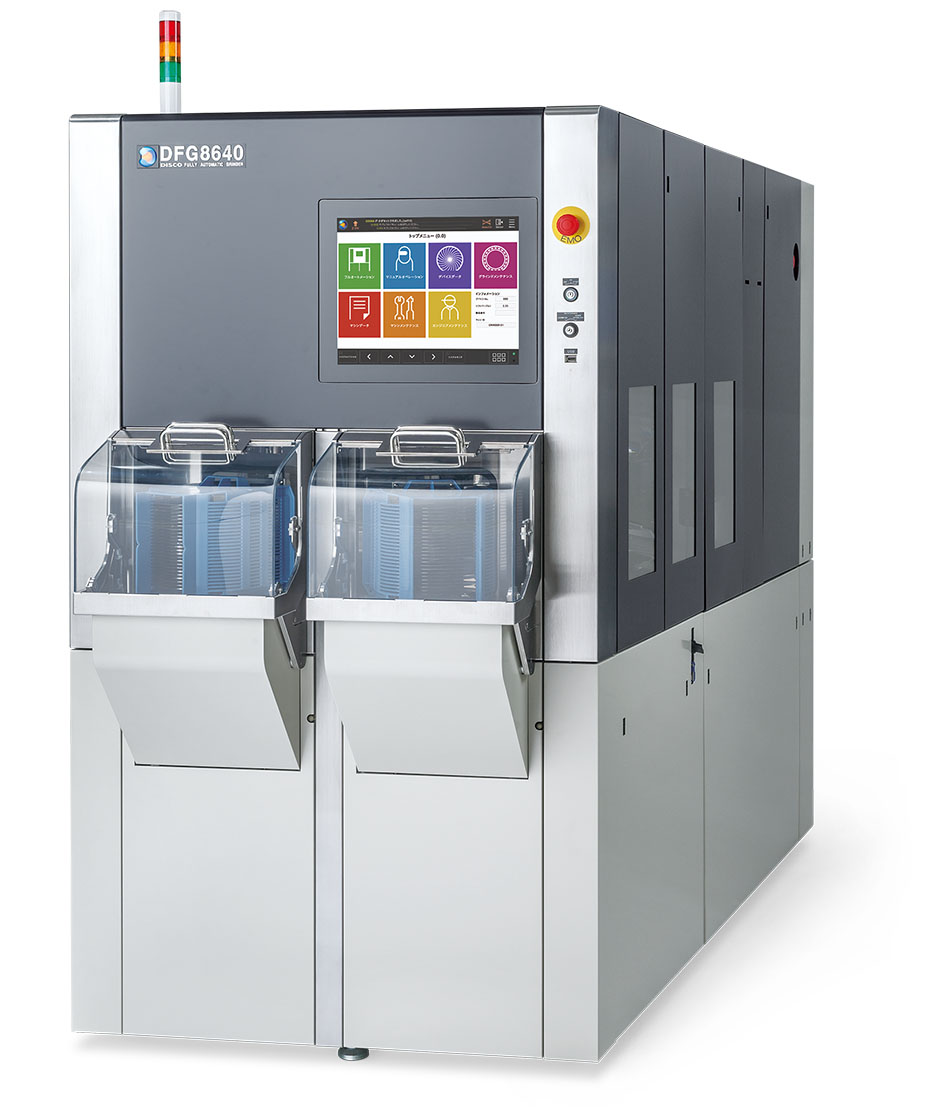 New automatic grinder is suited to silicon, LiTaO3, LiNbO3, and SiC wafers
DISCO Corporation has announced a new fully automatic grinder compatible with 8-inch wafers and able to grind a wide variety of materials, including silicon, LiTaO3, LiNbO3, and SiC. Called the DFG8640, it will be exhibited at SEMICON Japan 2018 (held at Tokyo Big Sight from December 12 to 14.)

The gap between target thickness and actual thickness, as well as wafer thickness variation after grinding, may affect the characteristics of products such as power devices and some sensors. Thus, a grinder capable of high precision processing is necessary.

The demand for SAW devices, which are used in mobile communication devices including smartphones, continues to expand. LT and LN, which are the materials for those devices, are difficult to grind, and high precision processing is required.
According to DISCO, the DFG8640 fulfils these needs and achieves a small footprint and productivity improvements.
Features include high precision grinding; optimising the processing point layout reduces thickness variation for both individual wafers and between wafers; a new spindle with high rigidity, low vibration, and less rotation speed fluctuation. A new graphical user interface achieves more intuitive operation such as swiping.