Cree to Sell Lighting Business to Ideal Industries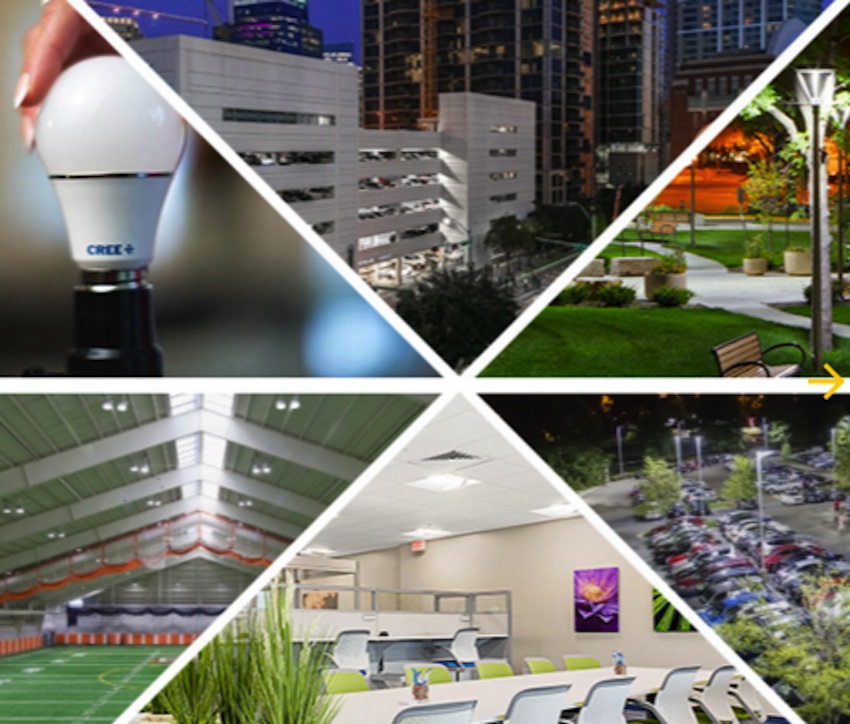 $310 million deal sharpens Cree's focus on compound semiconductors

Cree has announced that it will sell its Lighting Products business unit, which includes the LED lighting fixtures, lamps and corporate lighting solutions business for commercial, industrial and consumer applications, to Ideal Industries Inc. for approximately $310 million.

Cree expects to receive an initial cash payment of $225 million, subject to purchase price adjustments, and has the potential to receive a targeted earn-out payment of approximately $85 million based on an adjusted EBITDA metric for Cree Lighting over a 12-month period beginning two years after the transaction closes.
The agreement continues Cree's strategy, announced in February 2018, to create a more focused, powerhouse semiconductor company, providing growth capital for Wolfspeed, its core Power and RF business, and equips Cree with additional resources to expand its semiconductor operations. The deal also enables Cree Lighting to gain additional global focus, channel support and investment as it becomes a growth engine for the IDEAL team.

"Cree has made significant progress over the last 18 months in sharpening the focus of our business to become a semiconductor powerhouse in Silicon Carbide and GaN technologies. Over that time frame, we have grown Wolfspeed by more than 100 percent, acquired the Infineon RF business, more than doubled our manufacturing capacity of SiC materials, and signed multiple long-term supply agreements, which, in aggregate, are in excess of $500 million. With the addition of today's lighting divestiture news, Cree is well positioned as a more focused semiconductor leader," said Gregg Lowe, CEO of Cree.
"Cree's technologies are at the forefront of the automotive industry's transition to zero emission electric vehicles, the telecommunications industry's move to faster 5G networks and the continued ramp up of LEDs for specialty applications. Our leadership in SiC and GaN position us well to capitalize on the tremendous advantages that these technologies offer our customers. This transaction provides significant resources to help accelerate Wolfspeed's growth while providing a terrific growth opportunity for the Lighting Business and its employees through an expanded channel that strengthens its market position. We believe this decision benefits the company and our employees, shareholders and customers as it unlocks value, increases management focus on the core business and supports our mission to accelerate silicon carbide adoption."

IDEAL is a fourth-generation, family-owned, US company with headquarters in Sycamore, Illinois. It is a market leader in electric power control and management, which makes Cree Lighting's portfolio and SmartCast Technology complementary.

"Our combined technology and expertise will continue to build on Cree Lighting's history of leadership and fits with the advanced systems IDEAL has pioneered over the past 103 years," said Jim James, Chairman and CEO of IDEAL. "Together, we will create a powerful combination of innovation, channel strength and operational excellence. We're acquiring a very special business poised for sustained success, and we look forward to assisting Cree Lighting in realizing its potential."

The closing of the transaction is anticipated to occur in the fourth quarter of fiscal 2019, and is subject to receipt of required regulatory approvals and satisfaction of customary closing conditions.

Q3 Business Update

Based on the agreement to sell Cree Lighting, it will be classified as discontinued operations as of FY19 3Q. As a result, Cree is updating its guidance to reflect continuing operations only.

For its third quarter of fiscal 2019 ending March 31, 2019, Cree targets revenue from continuing operations in a range of $271 million to $277 million. Wolfspeed revenue is targeted in a range of $139 million to $141 million, and LED Products revenue is targeted in a range of $132 million to $136 million. GAAP gross margin from continuing operations is targeted at approximately 35 percent, with non-GAAP gross margin from continuing operations targeted at approximately 36 percent. GAAP net loss from continuing operations is targeted at $(14) million to $(9) million, or $(.14) to $(.09) per diluted share. Non-GAAP net income from continuing operations is targeted to be in
Connecting the Compound Semiconductor Industry
The 13th CS International conference builds on the strengths of its predecessors, with around 40 leaders from industry and academia delivering presentations that fall within five key themes: Ultrafast Communication; Making Headway with the MicroLED; Taking the Power from Silicon, New Vectors for the VCSEL, and Ultra-wide Bandgap Devices.
Delegates attending these sessions will gain insight into device technology, find out about the current status and the roadmap for the compound semiconductor industry, and discover the latest advances in tools and processes that will drive up fab yields and throughputs.
To discover our sponsorship and exhibition opportunities, contact us at:
Email:
info@csinternational.net
Phone:
+44 (0)24 7671 8970
To register your place as a delegate, visit:
https://csinternational.net/register
Register