Swiss team discovers spontaneous CdSe nanotubes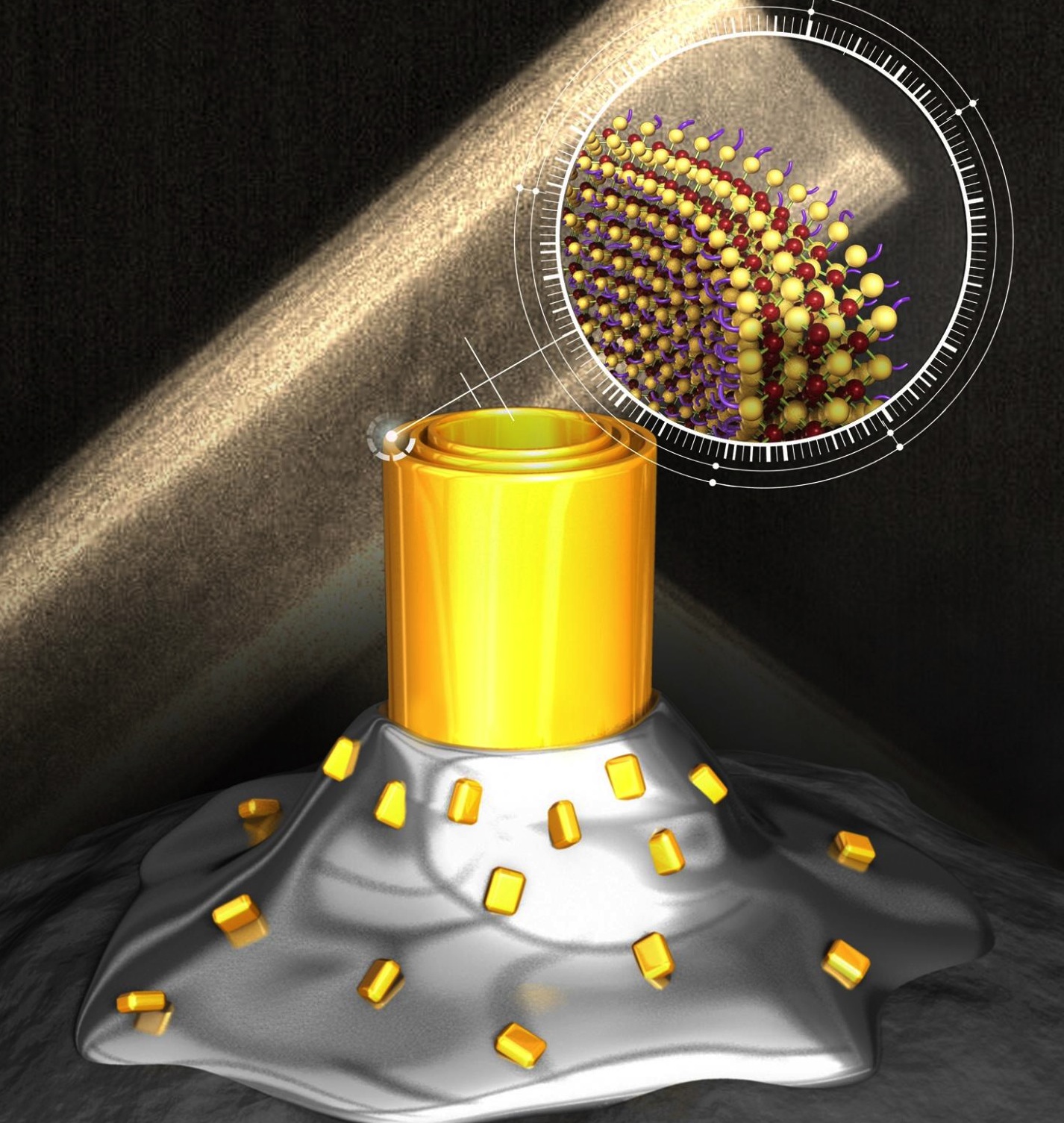 Automatically assembling tubes have between three and six walls that are perfectly uniform and just a few atoms thick

Researchers at the Ecole Polytechnique Federale de Lausanne (EPFL) in Switzerland have discovered semiconducting nanotubes made of CdSe that assemble automatically in solutions of metallic nanocrystals and certain ligands. The tubes have between three and six walls that are perfectly uniform and just a few atoms thick - making them the first such nanostructures of their kind.
What's more, the nanotubes possess photoluminescent properties: they can absorb light of a specific wavelength and then send out intense light waves of a different colour, much like quantum dots and quantum wells.

That means they can be used as fluorescent markers in medical research, for example, or as catalysts in photoreduction reactions, as evidenced by the removal of the colours of some organic dyes, based on the results of initial experiments. The researchers' findings have made the cover of ACS Central Science.
An accidental discovery

But the unique feature of these semiconducting nanotubes is how they are formed. "Our discovery happened almost by chance. We had set out to study the role that certain ligands play in making 2D semiconducting nanometric crystals," says Xiaopeng Huang, the study's lead author. But the research team found that some ligands caused molecules to spontaneously come together in precise cylindrical structures which until then had been impossible to create.

The researchers will now investigate the other physical and electrical properties of their nanotubes and look into methods for making nanotubes with just a single wall.
'Spontaneous Formation of CdSe Photoluminescent Nanotubes with Visible-light Photocatalytic Performance' by Xiaopeng Huang et al; ACS Central Science. 2019, 5, 6, 1017-1023
Connecting the Compound Semiconductor Industry
The 13th CS International conference builds on the strengths of its predecessors, with around 40 leaders from industry and academia delivering presentations that fall within five key themes: Ultrafast Communication; Making Headway with the MicroLED; Taking the Power from Silicon, New Vectors for the VCSEL, and Ultra-wide Bandgap Devices.
Delegates attending these sessions will gain insight into device technology, find out about the current status and the roadmap for the compound semiconductor industry, and discover the latest advances in tools and processes that will drive up fab yields and throughputs.
To discover our sponsorship and exhibition opportunities, contact us at:
Email:
info@csinternational.net
Phone:
+44 (0)24 7671 8970
To register your place as a delegate, visit:
https://csinternational.net/register
Register