CST Global Lasers show high performance up to 85degC.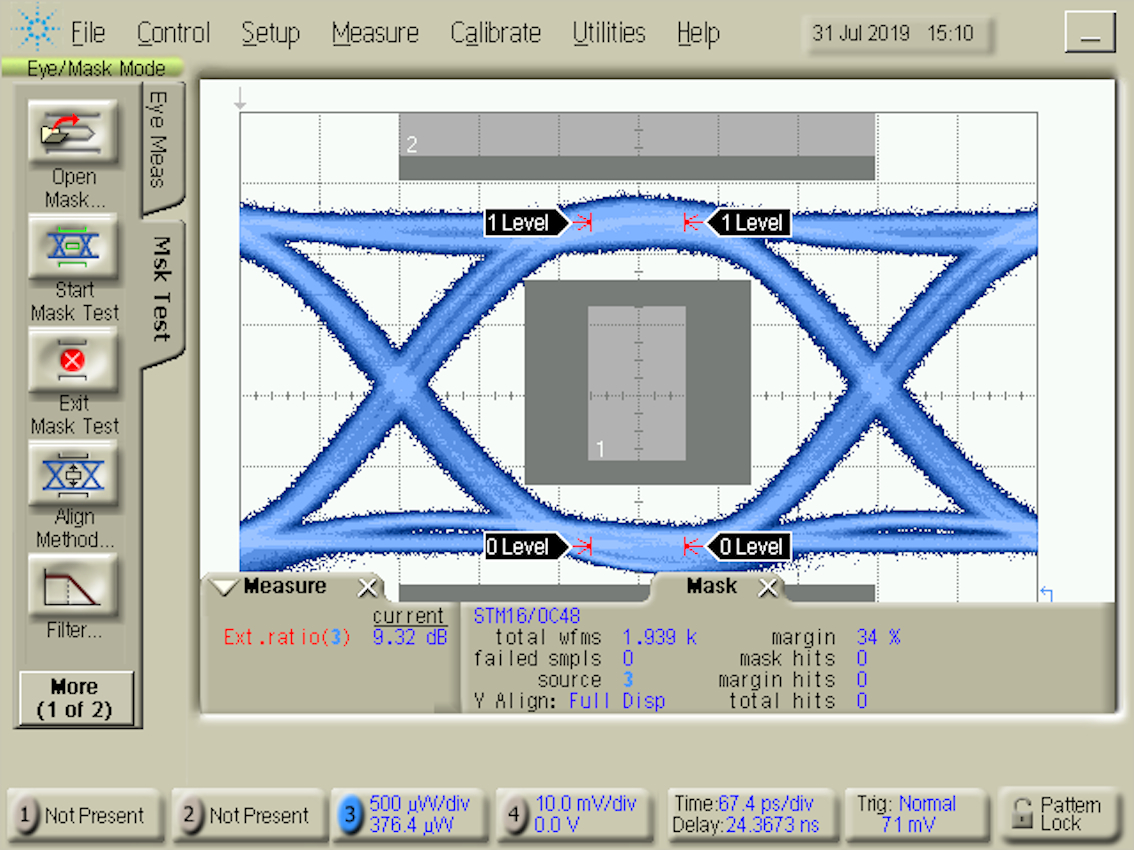 UK-manufactured XG-PON 1270nm 2.5G lasers show outstanding Eye Diagram performance

CST Global has announced that samples of its UK-manufactured 1270nm 2.5Gb/s lasers have shown outstanding Eye Diagram performance, with Eye Mask Margins of 34 percent and Extinction Ratios up to 9.3dB.
The lasers significantly performed over and above XG-PON, ITU-G.987 specification requirements at temperatures up to 85degC and have exceeded 2000 hours in Accelerated Life Testing. Designed for the world-wide, Fibre-To-The Home (FTTH) market (valued at $7.3bn in 2019 with a CAGR exceeding 7percent*), the lasers are available in TO-Can and Die-on-Tape formats. The announcement comes ahead of the CIOE exhibition in Shenzhen (4th - 7th September, 2019).

Euan Livingston, VP Sales and Marketing at CST Global, who is attending CIOE, said: "Our next generation XG-PON 1270nm 2.5G lasers address the worldwide, FTTH market. We are seeing increased demand in this market, especially in China, where the strong preference for UK-sourced materials gives us a unique position as a supplier. The TO-Can and Die-on-Tape formats provide our customers with flexibility in both their design cycle testing and in meeting production demands in 2019 and beyond."