University Of Queensland Sets QD Solar Record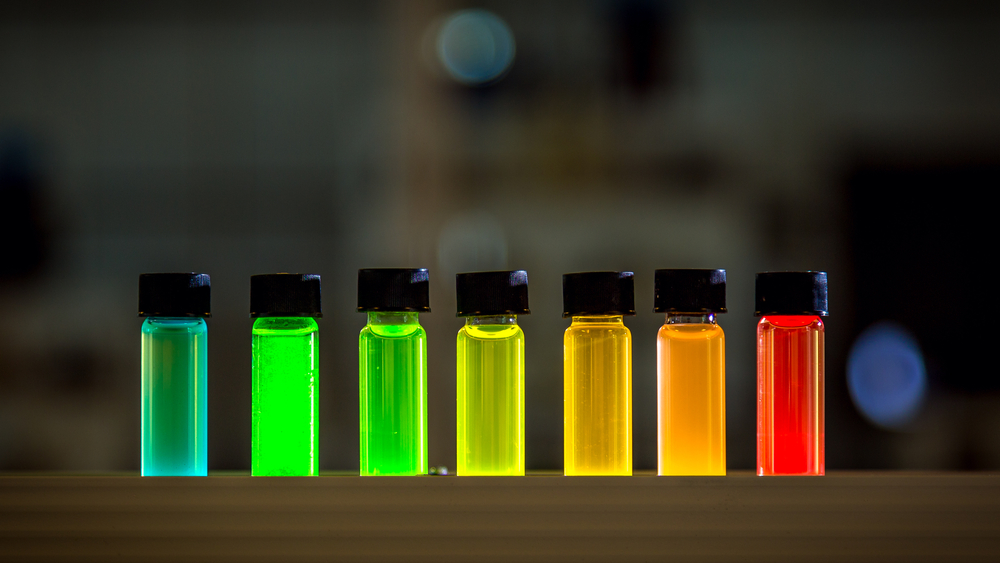 Cs0.5FA0.5PbI3 quantum dot solar cell achieves power conversion efficiency (PCE) of 16.6 percent with negligible hysteresis
University of Queensland researchers in Australia have set a world record for the conversion of solar energy to electricity via the use quantum dots which pass electrons between one another and generate electrical current when exposed to solar energy in a solar cell device.
The Cs0.5FA0.5PbI3 QD solar cell achieved a certified record power conversion efficiency (PCE) of 16.6 percent with negligible hysteresis. They also demonstrated that the QD devices exhibit substantially enhanced photostability compared with their thin-film counterparts and they retain 94 percent of the original PCE under continuous 1-sun illumination for 600 h.

Lianzhou Wang, who led the breakthrough, said: "Conventional solar technologies use rigid, expensive materials. The new class of quantum dots the university has developed are flexible and printable.

"This opens up a huge range of potential applications, including the possibility to use it as a transparent skin to power cars, planes, homes and wearable technology. Eventually it could play a major part in meeting the United Nations' goal to increase the share of renewable energy in the global energy mix."

Wang's team set the world record for quantum dot solar cell efficiency by developing a unique surface engineering strategy. Overcoming previous challenges around the fact that the surface of quantum dots tend to be rough and unstable - making them less efficient at converting solar into electrical current.

"This new generation of quantum dots is compatible with more affordable and large-scale printable technologies," said Wang.

"The near 25 per cent improvement in efficiency we have achieved over the previous world record is important. It is effectively the difference between quantum dot solar cell technology being an exciting 'prospect' and being commercially viable"

'Ligand-assisted cation-exchange engineering for high-efficiency colloidal Cs1−xFAxPbI3 quantum dot solar cells with reduced phase segregation' by Mengmeng Hao et al; Nature Energy volume 5, pages79-88 (2020)

CS International to return to Brussels – bigger and better than ever!

The leading global compound semiconductor conference and exhibition will once again bring together key players from across the value chain for two-days of strategic technical sessions, dynamic talks and unrivalled networking opportunities.

Join us face-to-face between 28th – 29th June 2022
View the agenda.
3 for the price of 1. Register your place and gain complementary access to TWO FURTHER industry leading conferences: PIC International and SSI International.
Email info@csinternational.net or call +44 (0)24 7671 8970 for more details.
*90% of exhibition space has gone - book your booth before it's too late!