Transphorm raises $21M as part of acquisition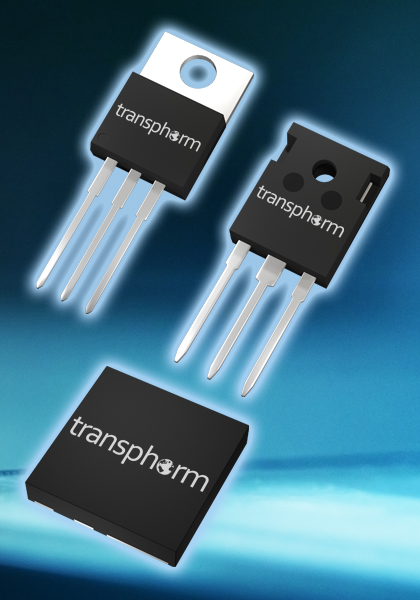 High voltage GaN firm becames subsidiary of Peninsula Acquisition Corporation, a Delaware-based company

High voltage GaN firm Transphorm has raised $21.5 million in a private placement equity financing. Prior to the financing, Transphorm Technology completed a "reverse merger" with Peninsula Acquisition Corporation, a public Delaware corporation, whereby Transphorm became a wholly owned subsidiary of Peninsula.

Following the merger, Peninsula changed its name to Transphorm Incorporated. Previous members of Transphorm's board of directors, David Kerko, Eiji Yatagawa, Brittany Bagley, Mario Rivas and Dr. Umesh Mishra will remain as directors of the company.
Transphorm has multiple families of products that are the building blocks for an array of power converter and inverter systems. Transphorm has a series-of-firsts including the first JEDEC and Automotive (AEC-Q101) qualification of high voltage GaN devices. It's robust GaN platform makes GaN products easy to use and integrate in systems with standard drive electronics.

"We are thrilled to announce this new equity financing which will support and accelerate our product development, manufacturing, and sales for our GaN power solutions," said Mario Rivas, CEO. Rivas continuedL "We believe the success of this financing demonstrates confidence and support in Transphorm's team, technology and products by both our current partners as well as our new investors."

"Our core capabilities in GaN epitaxy, design, process and circuit applications have positioned us well to innovate and address the power conversion systems needs of our customers," said Primit Parikh, co-founder and COO. "We have created an integrated device model and developed highly reliable, high performance GaN device technology, as well as amassed one of the largest intellectual property portfolios in the GaN power industry," Dr. Parikh added.

According to external patent reports from KnowMade, a specialist in the research and development of scientific and patent information, "Transphorm today has the dream patent portfolio for all those who want to benefit from strategic advantages in the GaN power electronics market."

The financing was led by existing investors including an affiliate of Kohlberg Kravis Roberts & Co. L.P. , a new strategic investor, Marelli, and new prominent institutional investors. B. Riley FBR, (member FINRA/SIPC) was the lead placement agent and Craig-Hallum Capital Group LLC was the co-placement agent. Montrose Capital Partners was the sponsor for this transaction.
The securities issued in the merger and sold in the private placement have not been registered under the Securities Act of 1933 and may not be resold absent registration under, or exemption from registration under, such Act.