Osram LEDs ensure greater safety when driving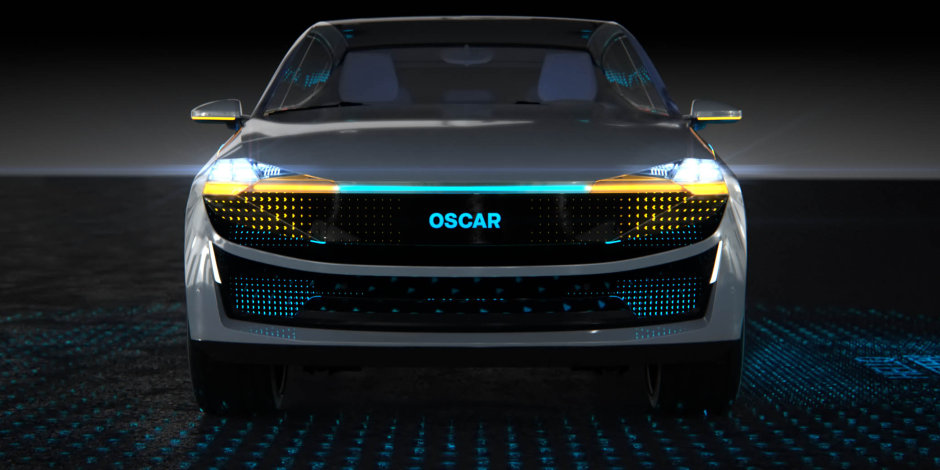 Successor generation of the Oslon Compact PL and new versions of the Oslon Black Flat S increase market penetration of LEDs in headlights
In a few years, LEDs will be the predominant light source in car headlights, according to Osram Opto Semiconductors. Their compactness, brightness and energy efficiency in particular are major advantages over conventional technologies.
Osram Opto Semiconductors has been working on its LED solutions for the automotive sector, with significant leaps in performance in the Oslon Black Flat and Oslon Compact product families.
It is also launching a new generation of one to four-chip versions in the Oslon Compact PL range. Like their predecessors, the ceramic components have an electrically insulated pad that makes it much easier to dissipate heat from the package. As a result, a higher current is possible, which allows the one-chip version to achieve a high brightness value of 395 lumens at 1A with a chip area of 1mm². Thanks to the very small dimensions of 1.9mm x 1.5mm x 0.73mm, the product is suitable for ADB (Adaptive Driving Beam) systems and in space-saving designs.
In addition, the Oslon Black Flat S family expands to include a one and a two-chip version. The special lead-frame-based components feature highest contrast values (>1:200) and very low thermal resistance – which allows for higher currents. The one-chip variant reaches 395lm at 1A. The square lighting surface of the UX:3 chip makes optical design particularly easy for headlight manufacturers. The different technology concepts of the Oslon Black Flat S and Oslon Compact PL enable customers to choose the best possible combination of LED and PCB for their systems. Due to the product family's high efficiency values of up to 130lm/W at 1A, headlights with smaller or even without heatsinks are conceivable in the future – leading to a potential reduction in system costs.
"LEDs such as the Oslon Compact PL and the Oslon Black Flat S will lead to an increasingly high penetration rate in vehicles, including small and mid-sized cars," explains Florian Fink, marketing manager automotive exterior at Osram Opto Semiconductors. "We always work in close cooperation with our customers to constantly improve our established product families and to push the limits of achievable brightness values even further in future".
The package dimensions remain the same in the new product generations of the Oslon Compact PL and Oslon Black Flat S, which allows headlamp manufacturers to easily exchange the products.