Micro LED Chip Revenue to Reach $2.3B in 2024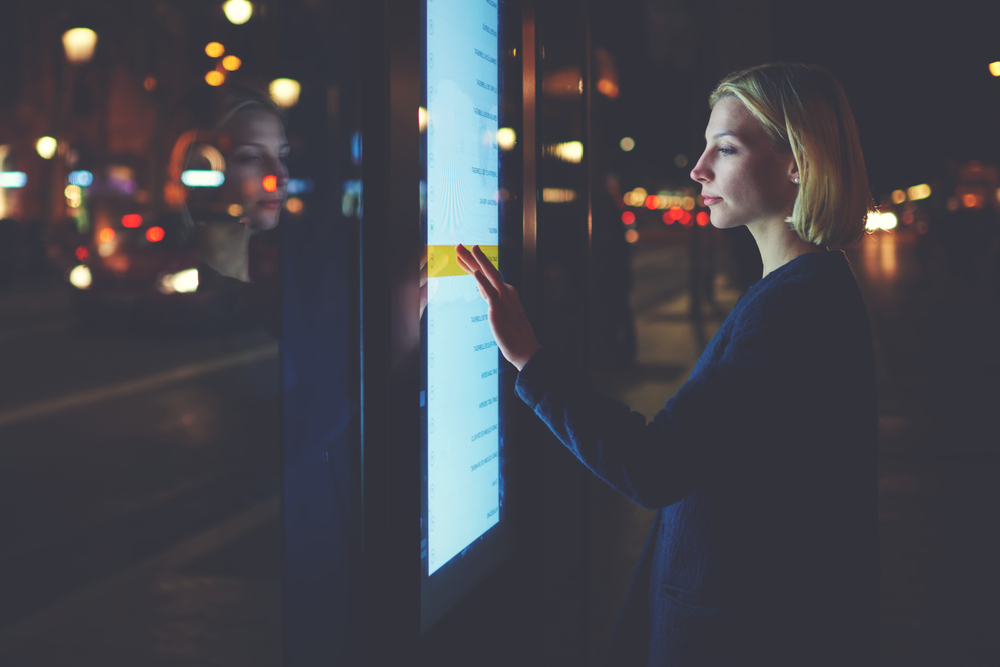 Micro LED will see the highest potential for growth in large-sized displays, says TrendForce
Since the introduction of Sony's large-sized modular Micro LED display in 2017, other companies, including Samsung and LG, have successively made advances in Micro LED development, in turn generating much buzz for the technology's potential in the large-sized display market, according to TrendForce.
Emissive Micro LED TVs are expected to arrive on the market between 2021 and 2022. Even so, many technological and cost-related challenges are yet to be solved, meaning Micro LED TVs will remain ultra-high-end luxury products at least during the technology's initial stage of commercialization.

TrendForce indicates that Micro LED technology will likely first enter the market in several applications, including small-sized head-mounted AR devices, wearables such as smartwatches, high-margin products such as automotive displays, and niche products such as high-end TVs and large-sized commercial displays.
After this initial wave of products, Micro LED technology will subsequently see gradual integration in mid-sized tablets, notebook computers, and desktop monitors as well. In particular, Micro LED will see the highest potential for growth in the large-sized display market, mainly since these products have a relatively low technological barrier. Micro LED chip revenue, driven primarily by TV and large-sized display integration, is expected to reach $2.3 billion in 2024.
Taiwanese and Korean manufacturers working to overcome technological roadblocks
At the present stage, the vast majority of Micro LED TVs and large-sized displays features a traditional LED architecture of RGB LED chip packages paired with passive matrix (PM) drivers. Not only is PM costly to implement, but it is also limited in terms of how far the pixel pitch of the display can be decreased, making Micro LED technology viable for only commercial displays currently.
However, various panel manufacturers and display brands have in recent years developed their own active matrix (AM) solutions, which make use of an active pixel addressing scheme and feature TFT glass backplanes. Furthermore, the IC design for AM, compared to PM, is relatively simpler, meaning AM requires less physical space for routing. All of these advantages make AM the more suitable solution for high-resolution Micro LED TVs.
Korean companies (Samsung/LG), Taiwanese companies (Innolux/AUO), and Chinese companies (Tianma/CSOT) have all currently demonstrated their respective AM display applications. With regards to LED light source, Samsung has partnered with Taiwan-based PlayNitride to create a full-color Micro LED display manufactured using semi-mass transfer of RGB LED chips.
This process differs from the traditional method of LED display manufacturing, which utilizes RGB LED chip packaging technology instead. Conversely, Taiwan-based panel manufacturers AUO and Innolux have pioneered a color rendering technology that combines blue-light LED chips with quantum dots or LED phosphors.
On the other hand, the cost of Micro LED displays depends on the display resolution and chip size. As users demand higher resolution displays going forward, Micro LED chip consumption will also skyrocket. TVs and LED displays in particular will far dwarf other applications in Micro LED chip consumption. For instance, a 75-inch 4K display requires at least 24 million RGB Micro LED chips for its subpixel array. Therefore, the manufacturing cost, which includes technologies such as semi-mass transfer, and material cost of Micro LED chips will remain sky-high for the time being.
In light of this, TrendForce believes that technological and cost-related issues will remain the greatest challenge to the market availability of Micro LED TVs and large-sized Micro LED displays. As TVs trend toward large sizes and high resolutions in the future, manufacturers must confront increasing difficulties in Micro LED technologies, including mass transfer, backplanes, drivers, chips, and inspection and repair.
Once these technological bottlenecks have been overcome, whether the cost of Micro LED manufacturing will undergo a corresponding, rapid drop will then determine Micro LED's viability as a mainstream display technology.