NREL And NASA Test Perovskite PVs In Space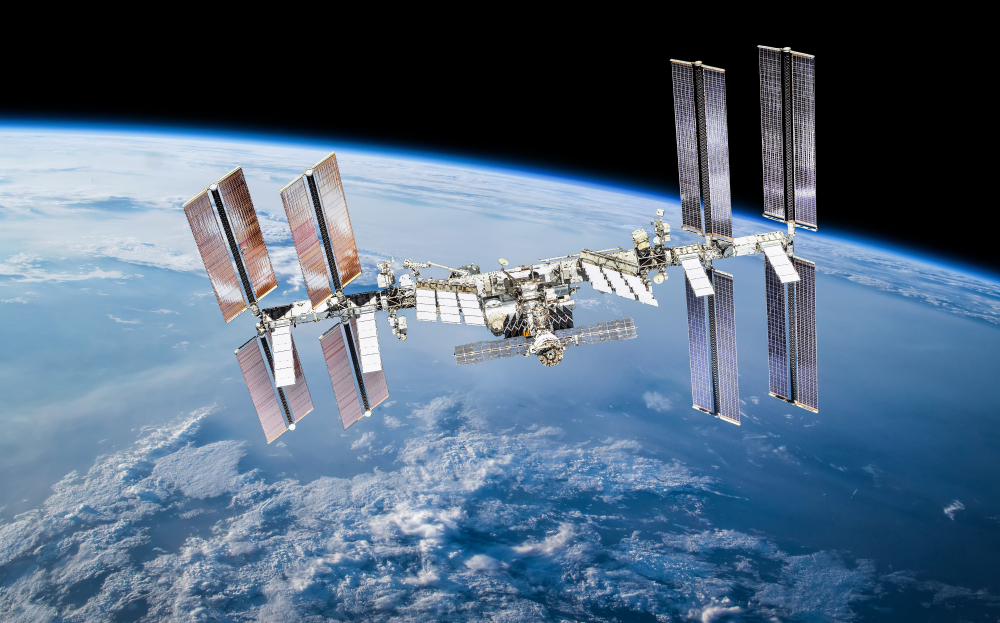 Samples measuring one square inch will be fastened to the outside of the International Space Station
Researchers at NREL in collaboration with NASA are evaluating the potential use of perovskite solar cells in space.
Kaitlyn VanSant, a post doctoral researcher at NASA, has worked with a team at NREL made up of Ahmad Kirmani, Joey Luther, Severin Habisreutinger, Rosie Bramante, Dave Ostrowski, Brian Wieliczka, and Bill Nemeth to prepare the perovskite cells and materials.

Eight of these samples were scheduled to launch to the International Space Station in August and another set of 25 samples will be launched in the spring of 2022.

The samples, each of which are a square inch in size, are part of the Materials International Space Station Experiment (MISSE) program and will be fastened to the outside of the orbiting platform.

"We get to prove very nascent technologies in such a way that we don't fool ourselves by simulating the space environment on the ground in a vacuum chamber, for example," said Timothy Peshek, an electrical engineer in the photovoltaics group at NASA Glenn Research Center in Cleveland and VanSant's postdoctoral adviser. "This is the real-world operation."

"Partnering with the National Renewable Energy Laboratory just made a lot of sense," said Peshek, himself a former post-doctoral researcher at NREL. "They had the facilities and abilities ready to go on day one."

Peshek said, "these cells are notorious for having degradation problems. But the reason they degrade is because of moisture and oxygen. We don't have to worry about that in space."

Earth-bound experiments conducted in radiation test facilities demonstrate perovskite solar cells are surprisingly tolerant to radiation, said Joseph Luther, a senior scientist at NREL, co-adviser on the project, and an expert in perovskite technology. "They are very thin, and so that helps a lot. Most of the radiation just goes right through them. Silicon, relative to perovskites, is hundreds of times thicker. It's also very cheap due to the production scale and is awesome for terrestrial PV applications, but in space it's so thick that when radiation is impinging on the surface it gets absorbed and it damages the cell, causing problems."

Lightweight perovskite solar cells would fit with NASA's ongoing mission to reduce the price for putting a payload into orbit, from about $10,000 per pound today to hundreds of dollars a pound within a quarter-century.

"We're very interested in trying to match the efficiency of the III-V solar cells, but do it in an extremely lightweight cell design," Luther said. "Perovskites can be deposited on plastics or metal foils and things like that, which are comparatively lightweight."
CS International to return to Brussels – bigger and better than ever!

The leading global compound semiconductor conference and exhibition will once again bring together key players from across the value chain for two-days of strategic technical sessions, dynamic talks and unrivalled networking opportunities.

Join us face-to-face between 28th – 29th June 2022
View the agenda.
3 for the price of 1. Register your place and gain complementary access to TWO FURTHER industry leading conferences: PIC International and SSI International.
Email info@csinternational.net or call +44 (0)24 7671 8970 for more details.
*90% of exhibition space has gone - book your booth before it's too late!