Amuneal Receives Lam Research 2021 Excellence Award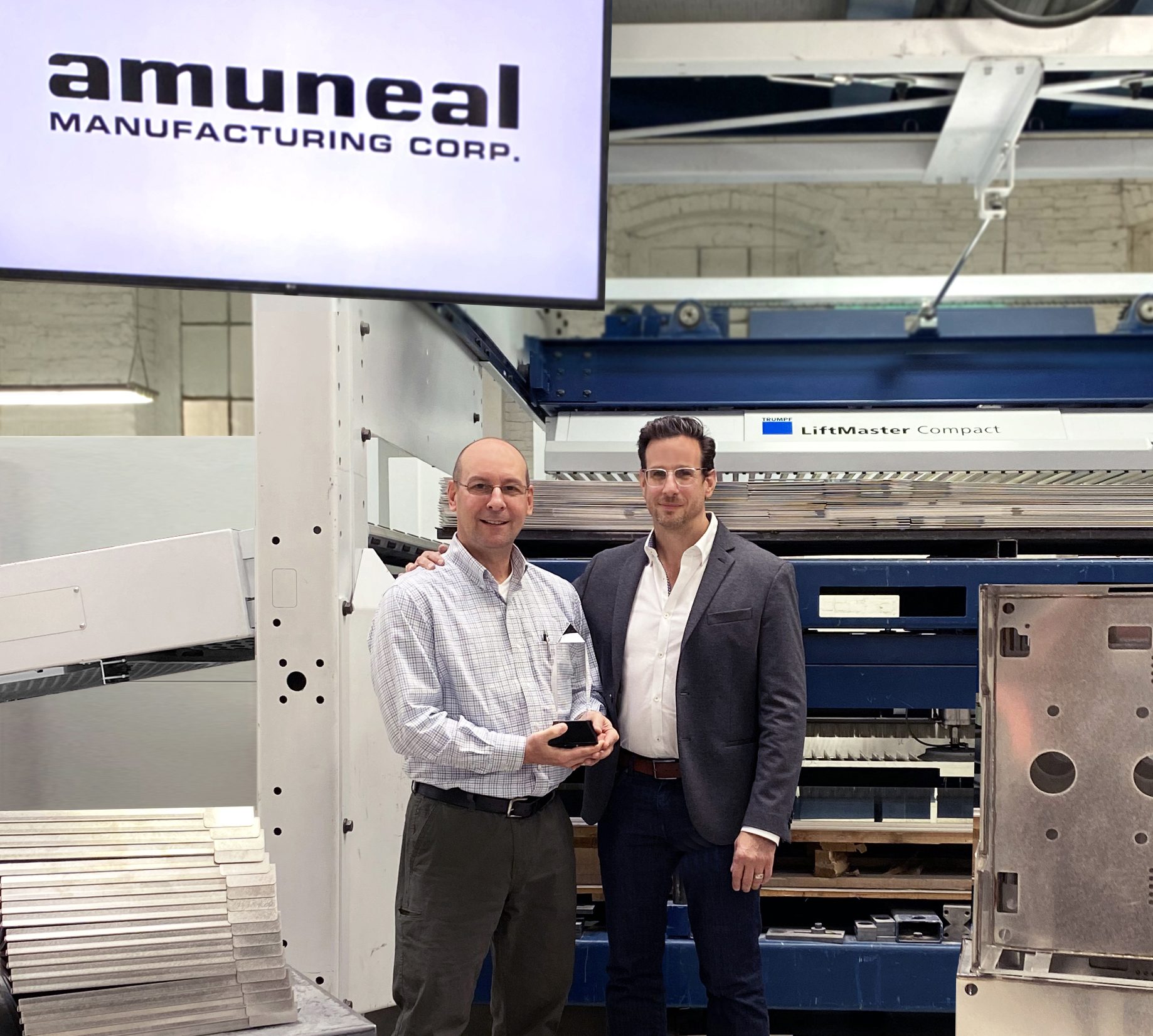 Magnetic shielding company awarded Ramp Performance category for outstanding support of Lam's customer needs

Amuneal Manufacturing has announced that it has been honoured with a 2021 Supplier Excellence Award by Lam Research. Amuneal was one of ten award winners recognised this year for exceeding Lam's performance standards for scalability, resiliency, and quality. Amuneal was in the Ramp Performance category for outstanding support of Lam's customer needs.
Since 1965, Amuneal has been dedicated to designing, engineering, and fabricating high quality magnetic shielding to support scientific research, and demanding applications in semiconductor fabrication, medical devices, and cutting-edge electronics.

"We are extremely humbled and honoured to be recognised with this award. As a customer, Lam Research has inspired us to invest back into our organisation and our capabilities, to ensure that Amuneal can keep pace with both the growth of Lam's business, and their drive for excellence," said Adam Kamens, CEO of Amuneal Manufacturing.
The recipients of Lam Research's 2021 Supplier Excellence Awards were announced at its virtual Supplier Day event on Oct. 25, 2021, where the company's leading suppliers gathered to collaborate and identify new opportunities to power progress in the supply chain.
"We congratulate Amuneal on this achievement and thank them for the dedication and commitment to excellence over the past year," said Tim Archer, president, and chief executive officer of Lam Research. "Their collaboration has played an integral role in our ability to deliver semiconductor industry breakthroughs that are architecting a faster, smarter and more connected world."
Connecting the Compound Semiconductor Industry
The 13th CS International conference builds on the strengths of its predecessors, with around 40 leaders from industry and academia delivering presentations that fall within five key themes: Ultrafast Communication; Making Headway with the MicroLED; Taking the Power from Silicon, New Vectors for the VCSEL, and Ultra-wide Bandgap Devices.
Delegates attending these sessions will gain insight into device technology, find out about the current status and the roadmap for the compound semiconductor industry, and discover the latest advances in tools and processes that will drive up fab yields and throughputs.
To discover our sponsorship and exhibition opportunities, contact us at:
Email:
info@csinternational.net
Phone:
+44 (0)24 7671 8970
To register your place as a delegate, visit:
https://csinternational.net/register
Register