US project to build novel virus detector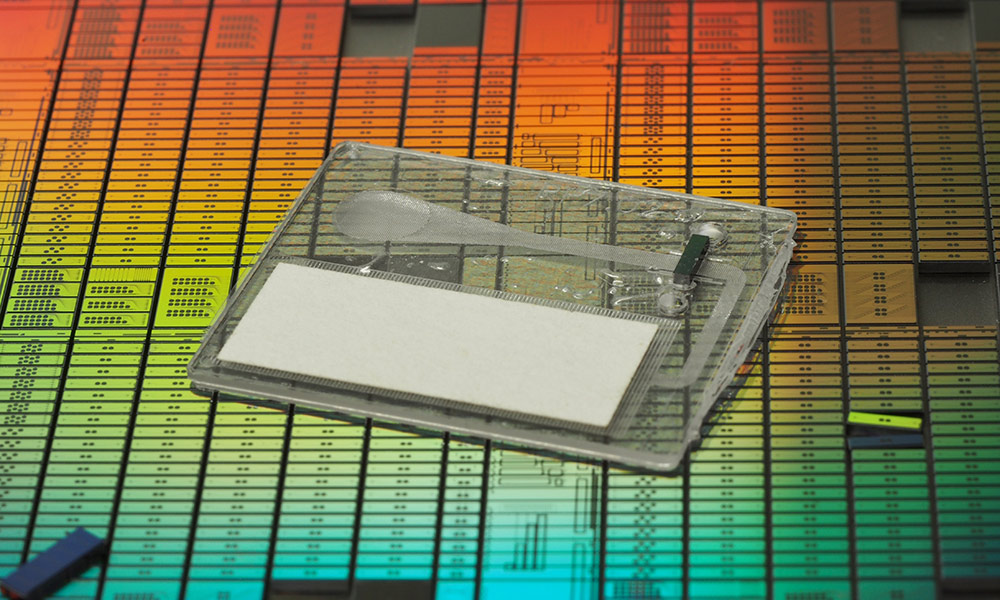 Team to develop first integrated photonic sensors capable of detecting COVID-19 and its variants as well as other emerging viruses

A consortium of nine US industry, government, and academic partners, led by the University of Rochester, will develop the first integrated photonic sensors capable of detecting not only COVID-19 and its variants, but also other emerging viruses. The technology could even predict the severity of these and other infections.
"In two years, we want to have an advanced prototype that is ready for a company to fully commercialise," says project director Benjamin Miller, a Dean's Professor of Dermatology at Rochester with joint appointments in biomedical engineering, biochemistry and biophysics, optics, and materials science. "We want to have all the data ready to go so a company can pick this up and run with it."

A drop of blood, serum, or saliva will be collected on an inexpensive, disposable integrated photonic chip that can then be inserted into a portable reader, producing results in one minute. The system could be used in doctors' offices and rural or inner-city clinics.

"A major goal is to make this technology in a format that can be deployed to people who might otherwise have difficulty getting medical care," Miller says.

The $5 million project, sponsored by AIM Photonics, is one of 13 projects nationwide to share $54 million in grants from the US Department of Commerce's National Institutes of Standards and Technology (NIST). The goal is to improve the nation's response to the COVID-19 pandemic and guard against future pandemics. The funding is provided by the American Rescue Act.

Key partners in the project include Rochester Institute of Technology (RIT), SUNY-Polytechnic Institute, Ortho-Clinical Diagnostics, Infinera, Spark Photonics, the University of California at Santa Barbara, the Naval Research Laboratory, and AIM Photonics. Syntec Optics is also participating as a subcontractor.
The partners provide a broad range of expertise in developing the tests to detect antibodies and infections, as well as in designing, fabricating, testing, and packaging integrated photonic devices.

For example, the lab of Stefan Preble, professor of electrical and microelectronic engineering at RIT, will oversee the design of a laser and detector that can fit on a small photonic chip inside the reader, Miller says. This is critical to having a portable device. "It's going to be a really exciting aspect of this project," Miller says.

The project builds off a previous $1.7 million US Air Force–sponsored grant that Miller led involving many of the same partners. That project focused primarily on developing sensors for large analysers in hospitals and other clinical settings.

Although that project was completed, the NIST grant will allow Miller not only to expand the team but also to take the project in a new direction.

The support from NIST for this kind of integrated photonic chip is critical, according to Miller. "First, we are at a prototype stage, in a market area for integrated photonic biosensors that is very early-stage in its development, which might make it risky for private investors," he says. "Moreover, the diverse and nationally distributed team we have assembled is challenging to support via a traditional private-sector mechanism. This effort also allows us to focus on addressing health needs in resource-limited and underserved environments, an important societal goal."