Swagelok releases new ALD Valve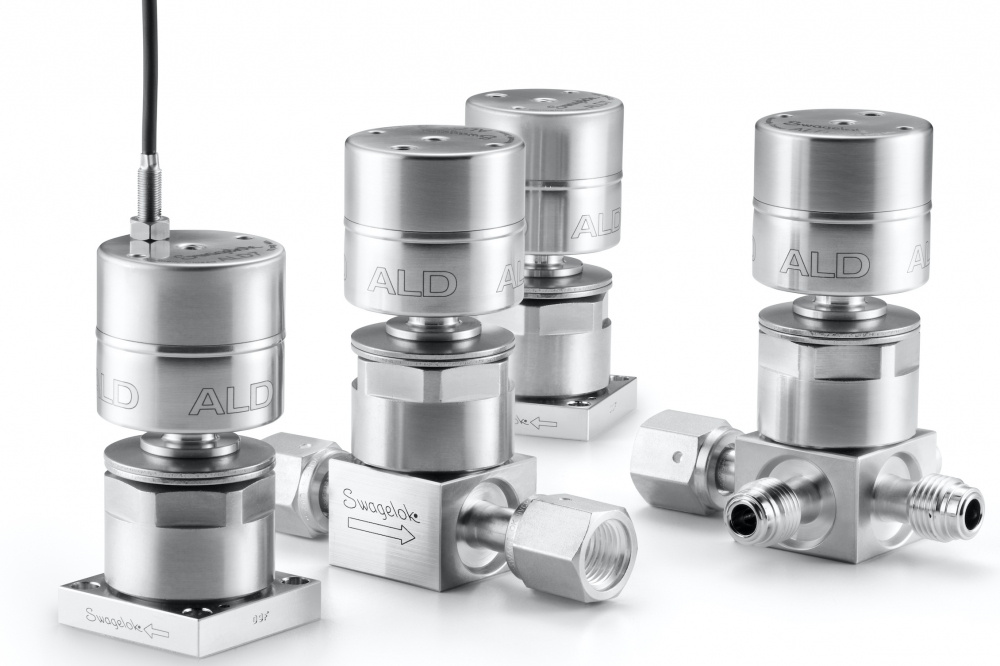 Enables semiconductor manufacturers using ALD to improve chip yield

Swagelok, a US fluid system products, assemblies, and related services, has announced the release of the Swagelok ALD7 ultrahigh-purity (UHP) diaphragm valve—a product capable of delivering the consistency and long service life necessary for semiconductor fabricators to improve chip yields.

Compared to Swagelok's current top-of-the-line ALD6 valve, the ALD7 is said to provide better flow consistency, flow capacity, and actuator speed. It also offers the performance at high temperatures necessary to allow chip fabricators to overcome limitations in current production processes and keep up with demand.

ALD7 valves can be integrated into either new tools or legacy equipment to provide improved flow capacity (up to 0.7 Cv) in the same 1.5-inch (38.1mm) footprint as existing valves, helping fabricators keep up with the strong global demand for chips that power advanced technology. ALD7 valves deliver precise dosing over tens of millions of ALD (atomic layer deposition) production cycles by actuating more quickly and consistently than even its ALD6 predecessor. The actuator's open and close response time can be less than 5ms. The actuator is immersible to 150°C (302°F) and the valve body is rated to 200°C, allowing the valve to better support low-vapuor-pressure precursors that require high temperature delivery. This gives fabricators the control needed to maximise throughput and yield.
ALD7 valves feature a compact design with an integrated thermal isolator, allowing system designers to maximize limited space near the reaction chamber of chip production tools. The valves are also highly resistant to corrosive gases used in ALD processes, with valve bodies comprised of proprietary ultrahigh-purity Swagelok 316L VIM-VAR stainless steel. As a result, semiconductor tool manufacturers can rely on ALD7 valves to provide consistent performance under variable process conditions, enhancing productivity for customers without increasing operating costs.
"Since developing the industry's first fit for purpose ALD valve nearly 20 years ago, we have worked with semiconductor customers to better understand the levels of performance needed from our UHP valves as chip manufacturers continue shrinking process nodes and maximizing chip yields," explains Ben Olechnowicz, product manager at Swagelok. "This has resulted in pursuing innovative thinking and developing valves to actuate faster, perform in more extreme conditions, and allow higher coefficients of flow in demanding atomic layer processes. We designed the ALD7 as a reliable round-the-clock production valve that checks all those boxes, giving our customers the consistency of performance necessary to stay ahead in an industry that is seemingly always changing and demanding more from manufacturers."
The ALD7 is available today in a modular surface-mount configuration with a high-flow C-seal or in straight configurations with a tube butt weld, and Swagelok VCR face seal fitting end connections. High-temperature electronic position sensors, optical position sensors, or solenoid pilot valve configurations are also available as add-on components.