Filtronic welcomes delegation of MPs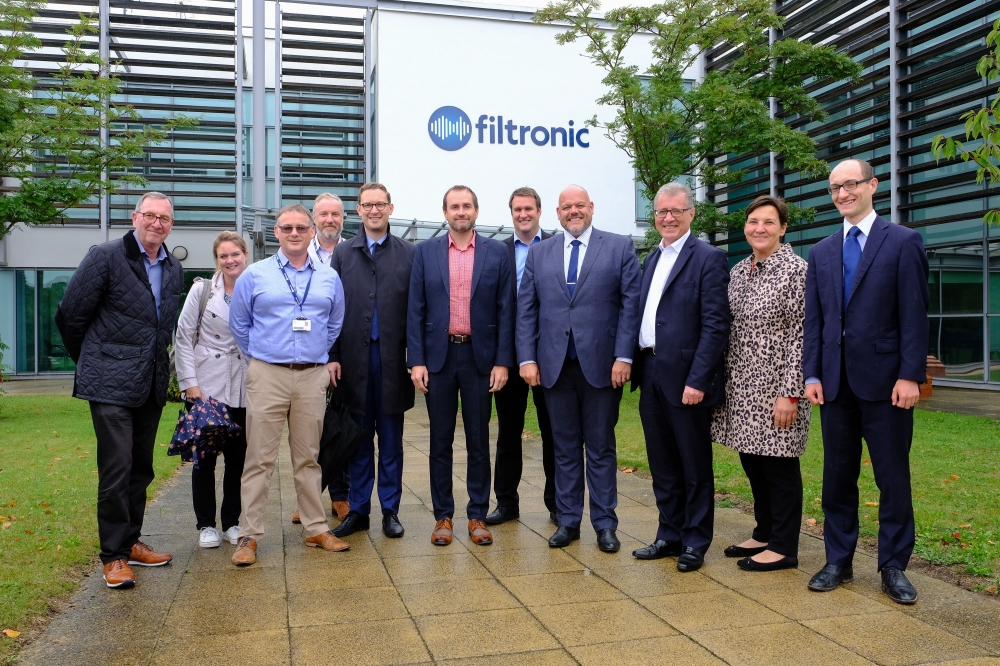 UK's Business, Energy and Industrial Strategy Select Committee visit focuses on semiconductor supply in the UK

Filtronic, the UK-based designer and manufacturer of RF-to-mmWave components and subsystems, has announced that it welcomed a visit on 8 September from a delegation of eight UK Members of Parliament who serve on the Business, Energy and Industrial Strategy (BEIS) Committee to the Filtronic facility at NETpark in Sedgefield, County Durham.

The BEIS Commons Select Committee is tasked with scrutinising the policy, spending and administration of the Department for Business, Energy and Industrial Strategy and its public bodies.
The visit was focused on the electronics and semiconductor manufacturing expertise in the North East region, as highlighted by the recent launch of the North East Advanced Material Electronics (NEAME) cluster group. In addition to meeting Filtronic, the BEIS Committee members were also visiting several other manufacturers in the region who are members of NEAME, including aXenic, Evince Technology, Smartkem, Kromek and PragmatIC.
"We are very proud of the contribution that Filtronic's technology and manufacturing capability is making to the regional economy here in the North East, and the MPs' visit is an affirmation of that role," said Richard Gibbs, CEO of Filtronic. "It is a pleasure to host this delegation from the BEIS Committee, giving us the opportunity to present our capabilities and acknowledge the support we have received from the Government and also to offer advice on where future investment might best be targeted."
"Semiconductors are critical to the Government's future industrial strategy, demonstrated by this select committee visit. Filtronic and the other members of NEAME highlight the range and strength of capabilities across the supply chain we have here in the North East," said Paul Howell, MP for Sedgefield.
The BEIS Select Committee MPs taking part in the visit were Tonia Antoniazzi; Alan Brown; Paul Howell (who is also the MP for Sedgefield); Mark Jenkinson; Darren Jones; and Mark Pawsey.
Accompanying the committee was Andy Sellars, chief business development officer at the Compound Semiconductor Applications Catapult.
Photo shows (L - R): Paul Howell MP, Catherine Meredith, Andy Tucker (Filtronic), Mark Black (Filtronic), Darren Jones MP, Tudor Williams (Filtronic), Michael Tyerman (Filtronic), Mark Jenkinson MP, Mark Pawsey MP, Tonia Antoniazzi MP, Marcus Buechel