Navitas to show GaN and SiC chips at Electronica 2022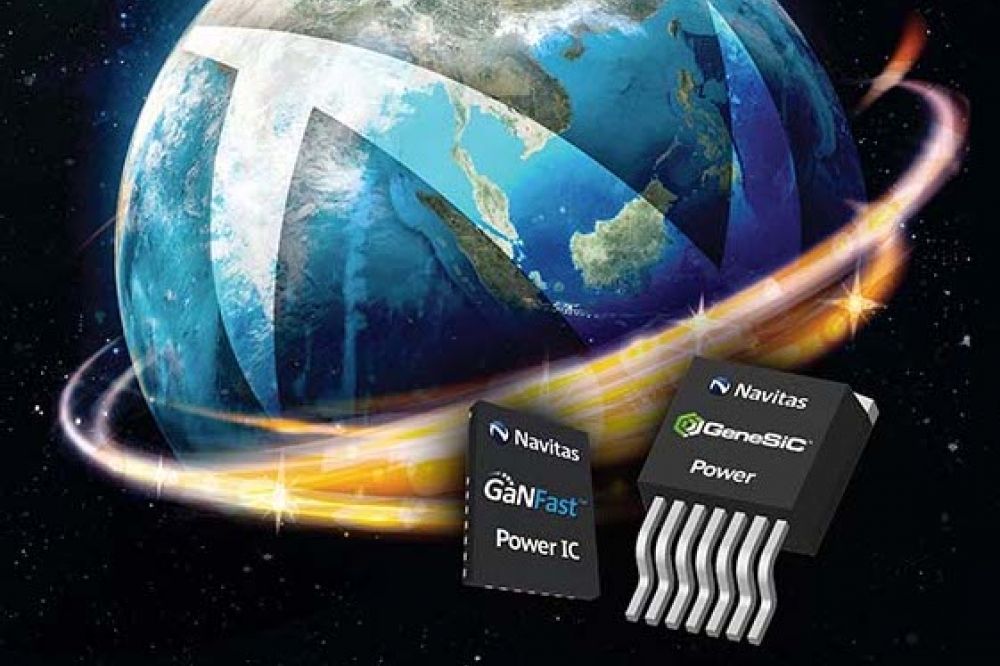 Company will exhibit wide bandgap semiconductors for applications ranging from 20 W to 20 MW

Navitas Semiconductor will exhibit its GaN and SiC technologies at Electronica 2022, the world's leading trade fair and conference for electronics between November 15-18th.

Held at Messe München in Germany, Electronica 2022 will see almost 3,100 exhibitors from over 50 counties and expects to welcome over 80,000 trade visitors.
Navitas will have a range of wide bandgap (WBG) semiconductors for application ranging from 20 W to 20 MW, applications.These include: 650 V, MHz GaNSense GaN half-bridge power ICs, with autonomous, loss-less sensing and 6x faster protection; 750 V – 6.5 kV GeneSiC SiC power MOSFETs with industry-leading high-temperature, high-speed performance; mobile fast-chargers up to 200W with 0-100% charge in less than 10 minutes; EV on-board charger and DC-DC designs up to 22 kW, up to 20 percent smaller and lighter ; 'T'itanium Plus' efficiency 2.7 kW power supplies for data centres; and high-speed, high-efficiency motor-drives for home appliance and industrial automation
"As the only pure-play, next-generation power semiconductor company, this is a breakthrough year for Navitas into the European high-power and industrial markets," said Alessandro Squeri, senior director European sales. "Adding leading-edge GeneSiC SiC power to the already-growing GaNFast GaN power IC line-up gives us an immediate boost in portfolio and addressable markets. We've almost doubled the market opportunity to over $22B/year, and Electronica is the perfect forum to accelerate customer engagement and design-wins".
Navitas will also review the latest technology and market advances in two panel discussions:
'Power Electronics Forum: Wide Bandgap Semiconductors' by Stephen Oliver, VP corporate marketing & IR, Wed. 16th from 10:40 am
'Gallium Nitride Beyond Consumer Electronics' by Gene Sheridan, CEO & co-founder, Wed. 16th, 1pm
The GaN Twins 'Gallie & Nitro' will debut at Electronica to promote Navitas' 'Win a Tesla' competition, giving visitors a chance to win a Tesla Model 3 Performance, worth over $60,000.