Hitting the road running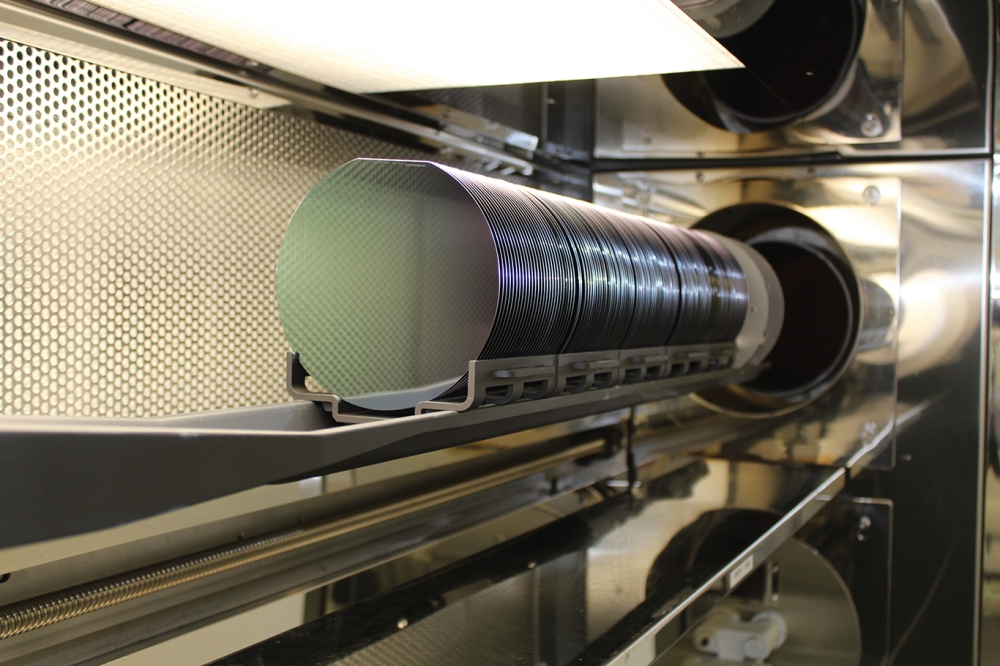 The world's first dedicated, open, pure-play 150 mm SiC wafer foundry offering a fast route to market has already established a rapidly filling order book.

BY DAVID CLARK AND RAE HYNDMAN FROM Clas-SiC

As demand for SiC devices and materials continues to grow, there is much need for SiC wafer foundry services. Helping to address this is our team at Clas-SiC Wafer Fab, the UK's only production volume SiC wafer foundry. Our activities span 'process design kit (PDK)' orders – including MOSFETs, junction barrier Schottky (JBS) diodes and merged p-i-n Schottky (MPS) diodes – to recent collaborative projects with major automotive industry players. Within those activities, we are continuing to enhance our capabilities, to ensure our market leadership in technology, quality, and speed. All of this is being realised with impeccable timing – just as the market for SiC power devices is taking off.

The origins of our company can be traced back to the vision of our founder, CEO and former Chairman of the Board of II-VI, Carl Johnson. In 2017 he led the incorporation of our company, which has been founded to provide a ready-made capability for rapid prototyping of new SiC devices in a low-to-medium-volume wafer fab. By succeeding in this endeavour, we are enabling new market entrants to make a speedy journey from custom device design to device fabrication, aided by our established and experienced team offering proven technology.

Since our founding we have made great progress, beginning with the construction, from scratch, of a SiC-dedicated wafer fab in Lochgelly, a town located on the outskirts of Edinburgh. The nucleus of our management and engineering team has come from a nearby wafer fab that closed in 2017. Over 30 years that 100 mm fab manufactured millions of silicon devices for high-reliability automotive, rail, fire safety, and medical applications – and from 2004 it processed SiC wafers. With full qualification to ISO9001 and ISO TS16949 standards, that 100 mm fab has equipped us with a unique, experienced pedigree – qualities rarely found in a start-up.

Due to this envious heritage, our company is more re-start than start-up, but from the ground up, in a new facility with new tooling.

Even so, we still had to build a new wafer fab from scratch. That's a major undertaking, which began by identifying and procuring suitable industrial units. Significant new-build expansion followed, providing additional cleanroom space and facilities that enabled us to almost double our original floor space. We have populated this with brand-new facilities, meeting all modern safety standards. These facilities support the tool set and meet the ISO class 5 cleanroom requirements for SiC device fabrication. Started in 2017, we completed this project in 2019.
A full tool set
During our build we made rapid progress relating to the detailed specifications for, and procurement of, our wafer fabrication tool set. We decided to adopt a large number of tools from the silicon industry, employing well-known 'workhorse' equipment from previous silicon technology nodes. Many of these tools are supported by local vendors, from what was once fondly known as 'Silicon Glen'. We have upgraded these tools so that they can handle transparent SiC substrates, rather than the highly-reflective silicon substrates they were designed to process. We have also made significant investment in additional SiC-specific tooling, including a state-of-the-art high-temperature SiC ion implanter, and a high-temperature implant annealing furnace. This has given us the capability to fabricate SiC power devices from incoming epiwafers, using processes that include wafer-thinning, backside-metallisation and laser-annealing.

We also made investment in wafer-level testing such that we can carry out blocking tests up to 10 kV and conduction-mode tests up to 500 A. Our state-of-the-art testers and automatic probers facilitate rapid testing. We also have reliability testing ovens for high-temperature reverse-bias and high-temperature gate-bias (HTGB) tests that validate our processing platforms.