Jaguar TCS Racing reveals latest car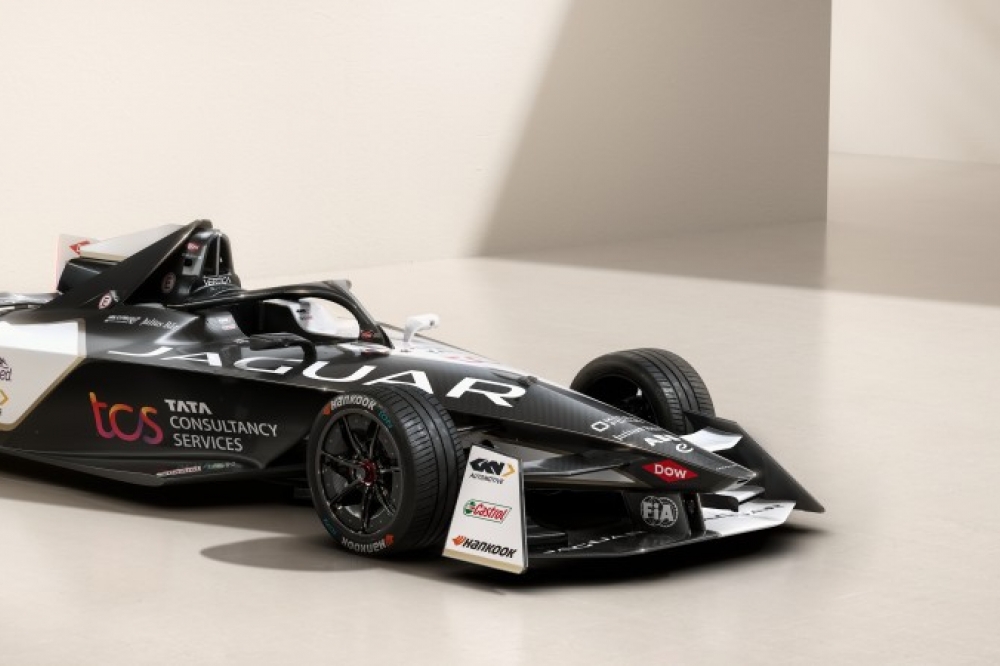 Advanced electric racing car uses Wolfspeed SiC technology

Jaguar TCS Racing has revealed the Jaguar I-TYPE 6, designed and engineered to compete for the 2023 ABB FIA Formula E World Championship, as the innovative all-electric motorsport category moves into a new Gen3 era.The car uses SiC semiconductor from Wolfspeed.

The Jaguar I-TYPE 6 is believed to be the first FIA Formula E race car to feature both front and rear powertrains, as 250kW regen is added to the front and 350kW regen added at the rear, doubling the regenerative capability over the Gen2 model and removing the need for conventional rear brakes.
This third generation of Jaguar's Formula E race car is 74kg lighter and 100kW more powerful than the cars that have preceded it, and now capable of reaching a maximum speed of 200mph.

Jay Cameron, Wolfspeed SVP and general manager, Power Business said: "Wolfspeed is proud to strengthen our relationship with Jaguar Land Rover by serving as the Official Power Semiconductor Partner for Jaguar TCS Racing. Our SiC semiconductor technology in the Jaguar I-TYPE 6 creates an 'Innovation Lab on Wheels' to engineer improved powertrain efficiency in a high-performance electric vehicle.
"Our collaboration with Jaguar TCS Racing in the ABB FIA Formula E World Championship will support our shared goal of translating innovation from the race to the road and enable Wolfspeed to support Jaguar TCS Racing as the ultimate competitor on the track."
The next generation of Formula E will continue to be a real-world test bed for Jaguar TCS Racing and Jaguar Land Rover, as the team develops and innovates new cutting-edge technology to compete for World Championship success, it will power important race-to-road learning for electric powertrain, sustainability and software technologies.
Ahead of the 2023 championship, Wolfspeed has been confirmed as Official Power Semiconductor Partner. The partnership builds on Wolfspeed's existing relationship with the team since 2017, where its advanced SiC technology has been used to accelerate on-track efficiency and performance.

It comes as Jaguar Land Rover also recently announced a strategic partnership with Wolfspeed, securing supply of SiC semiconductors for the next generation of electric vehicle inverters. Both partnerships will support the technology and knowledge transfer from race-to-road with a particular focus on efficiency.
Jaguar TCS Racing will race in Mexico City, on 14 January 2023 for the first of 17 races in 12 cities.

James Barclay, Jaguar TCS Racing Team Principal: "Launch day is always a proud and exciting moment for Jaguar TCS Racing, and this year more than ever, as we head into the Gen3 era of Formula E.
"Season 9 is set to be the most competitive and thrilling season to date, with an all-new all-electric race car, the Jaguar I-TYPE 6, iconic cities added to the calendar and our new team design has transformed the car into a work of art, in harmony with our modern luxury vision for Jaguar.
"We're very excited to welcome Wolfspeed to the team as our Official Power Semiconductor Partner. Their expertise in SiC technology will play a pivotal role in our powertrain performance."