GaN's inflection point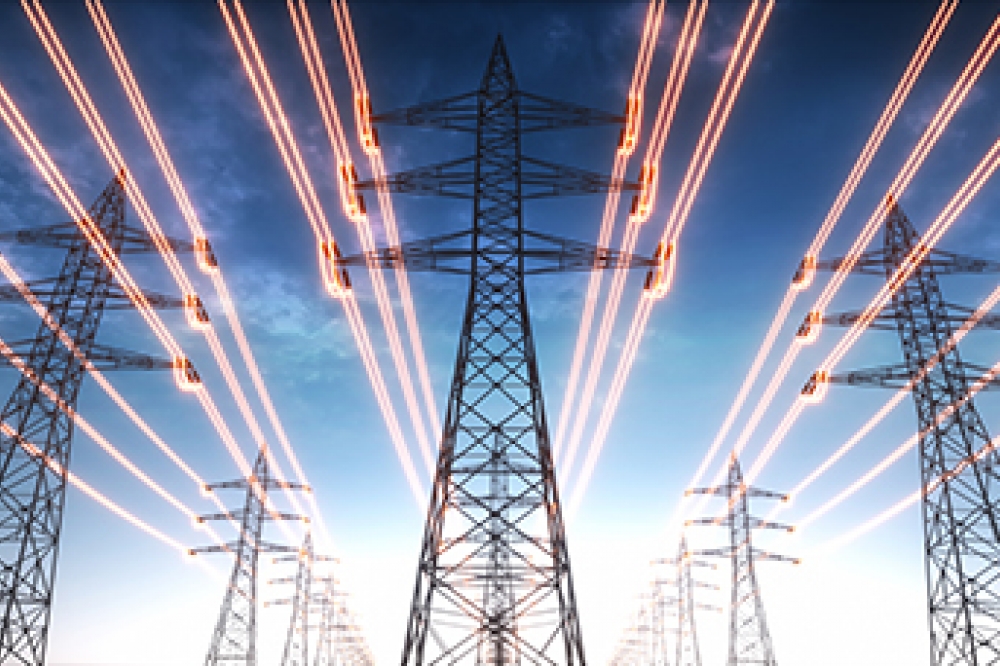 Thanks to surging sales in several sectors, including EVs, data centres and industrial motors, the GaN device has now reached an inflection point, argues Jim Witham, CEO of GaN Systems.
Throughout the last few years SiC has grabbed the headlines, due to a tremendous ramp in device shipments, alongside several vast capacity expansions from chipmakers.

But despite this frenetic activity, SiC is not the fastest growing wide bandgap semiconductor. That accolade actually belongs to GaN, which is now at an inflection point, according to Jim Witham, CEO of fabless Canadian firm GaN Systems.

Backing up this claim is a forecast from Yole Intelligence. "They're showing $200 million today in GaN power transistor sales. In four years, that goes to $2 billion. It's ten-X type growth, which is an inflection point," remarks Witham.

He says that in terms of the market size and the opportunity for GaN, it is the EV industry that is topping the list. In this sector, GaN Systems is out in front, having the only production programme. The second biggest opportunity for GaN electronics is consumer charges – where there's competition from the likes of Power Integrations and Navitas – followed by audio and data centres. "We are far and away the leader [in data centres]," says Witham, who claims that the company's shipments to many different sectors makes it the biggest and broadest GaN electronics provider in the industry.

Success for any supplier to the EV industry is hard won, due to the conservative nature of this sector. Due to an awareness of this, during the early days of the company Witham instructed engineers to develop both low-voltage, low-current parts and high-voltage, high-current parts, so that GaN Systems would be in a good position to generate sales when the EV market started taking off.

"We sat down with a couple of our customers five or six years ago and defined a programme called AutoQual+, which builds on AECQ 101, the automotive spec for transistors," explains Witham.

As part of that effort, GaN Systems introduced tests to specifically address failure mechanisms for GaN devices. This move paid off, convincing customers that the company's devices had sufficient reliability for deployment in EVs.

"Doing that puts us five or six years ahead of other GaN companies," remarks Witham. "We've already put in the hard work."

Parts produced by the Canadian chipmaker include one that delivers up to 150 A, switches up to 650 V, and is suitable for traction inverters operating at up to 250 kW. GaN Systems also offers solutions at higher voltages, giving it opportunities for deployment in both smaller EVs running at 400 V, and more powerful variants at 800 V, where more designs are emerging.

For much of humanity, any awareness of GaN power devices likely will have come through the role it's playing in fast-charging consumer electronics.

"There's a new term spawned, and that term is GaN charger," enthuses Witham. "People either have a charger or they have a GaN charger."

He argues that this terminology offers further evidence for an inflection point: "People want a GaN charger. They don't want to lug around big old bricks from the silicon age."

This miniaturisation, wrought by a switch from silicon to GaN, is also found in audio – but in that case, this benefit is only part of the appeal.

In addition, there's better fidelity, argues Witham. He appreciated this attribute when sitting in sound rooms with customers, where side-by-side comparisons were conducted using the same recordings of the same music, played through amplifiers powered by either GaN or silicon. "I was worried I wouldn't be able to tell the difference," admits Witham, who confesses to owning a tin ear. But he was blown away. "It's just amazing."

The prowess of GaN has not escaped some of the biggest names in data centres, with Intel and HP adopting power supplies incorporating this material.

"The number one item on their operating expense list is the energy to run the servers, so they value high efficiency," says Witham. However, that's not the only advantage of GaN. Revenue for these companies comes from compute and memory power, and this is increased when introducing GaN, because the space it saves allows more processors or more memory to be installed in the server.

Another area where GaN is playing a role is in the renewable energy sector, where it's deployed to ramp voltages up and down and switch between AC and DC waveforms. SiC also competes in this space – it, and GaN are taking market share from silicon by offering high efficiencies, and the capability of operating at higher frequencies, leading to a trimming of the size and weight of the converters, along with increasing their power density.

Witham argues that the increase in frequency resulting from the migration from silicon to SiC is relatively modest, shifting from typically 100 kHz to 200 kHz. With GaN, it's an entirely new ballpark, with customers able to use it at 1, 10, even 100 MHz.

These far, far higher frequencies have obvious benefits. "With a silicon carbide system, you can make it half the size, half the weight; and with a GaN system, you can make it a fourth the size, a fourth of weight. Silicon carbide does beat silicon, but GaN beats silicon carbide in terms of power, density and efficiency."

That's not to say that SiC is dead in the water in the renewable sector. There is still a role for this rival, says Witham: "Silicon carbide tends to be good in very high-voltage, very high-power situations."

The biggest recent development within the semiconductor industry has been the injection of substantial government funding, via the 2022 CHIPS and Science Act in the US and the EU Chips Act. This could have at least as big an impact on the compound semiconductor industry as the silicon industry, according to Witham. He points out that due to the vast sums required to build a fab for producing cutting-edge ICs operating at the latest nodes, funding is more likely to support the expansion of facilities requiring less capital expenditure that can churn out chips for analogue and power applications. More fabs with GaN capability may result, a development that would delight Witham, by enabling the company to shine even brighter through this inflection point and beyond.

"Our customers would like to see us making our parts in multiple geographies, so that there's some supply chain resilience. These sources of funds are going to help that."


To ensure customer acceptance in the very high reliability applications, GaN Systems collaborated directly with customers in the automotive, industrial, and high-reliability industries to develop the very first qualification strategy and process for GaN power semiconductors, named the AutoQual+ qualification criterion. Greater power efficiency through the use of GaN transistors in a vehicle's applications that require higher power such as onboard chargers and inverters is essential, along with new battery technology.