CVD Equipment receives multi order for SiC growth systems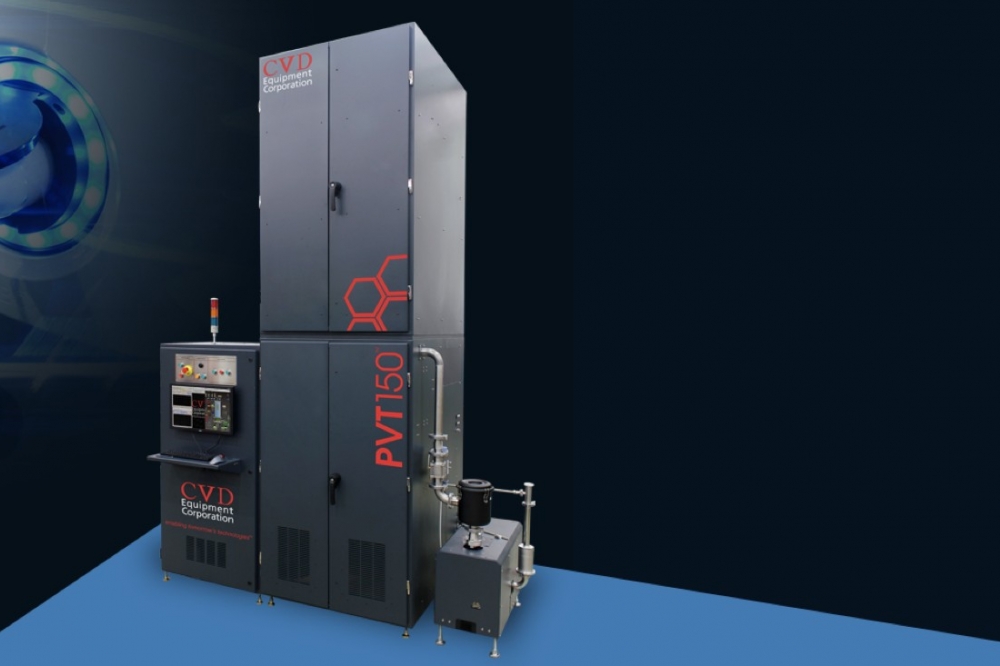 Order for ten PVT-150 systems will be used to grow 150 mm monocrystalline SiC boules

US-based CVD Equipment Corporation, a provider of chemical vapour deposition systems, has received an additional order for ten high performance PVT-150 systems. The systems will be used to grow 150 mm diameter monocrystalline SiC boules, which are subsequently processed into SiC wafers.

The systems are scheduled for delivery in the first half of 2023.
CVD Equipment says that as the demand for SiC devices for high power electronics continues to increase, PVT (physical vapour transport) is the leading manufacturing method used to grow SiC boules for wafer production. The company presently offers 150 mm crystal growth systems, and has plans to support the evolution to systems of 200 mm and above.
"CVD Equipment Corporation is ramping-up our commercialisation of the PVT systems to meet the growing needs of the High-Power electronics industry. Our 40 year legacy of developing process equipment and our vertical integration has positioned us as a leading manufacturer of high quality SiC PVT systems. Our sights are set to facilitate the industry's growth and electrification of the future." said Emmanuel Lakios, president, and CEO of CVD Equipment Corporation.