5G: Good for GaAs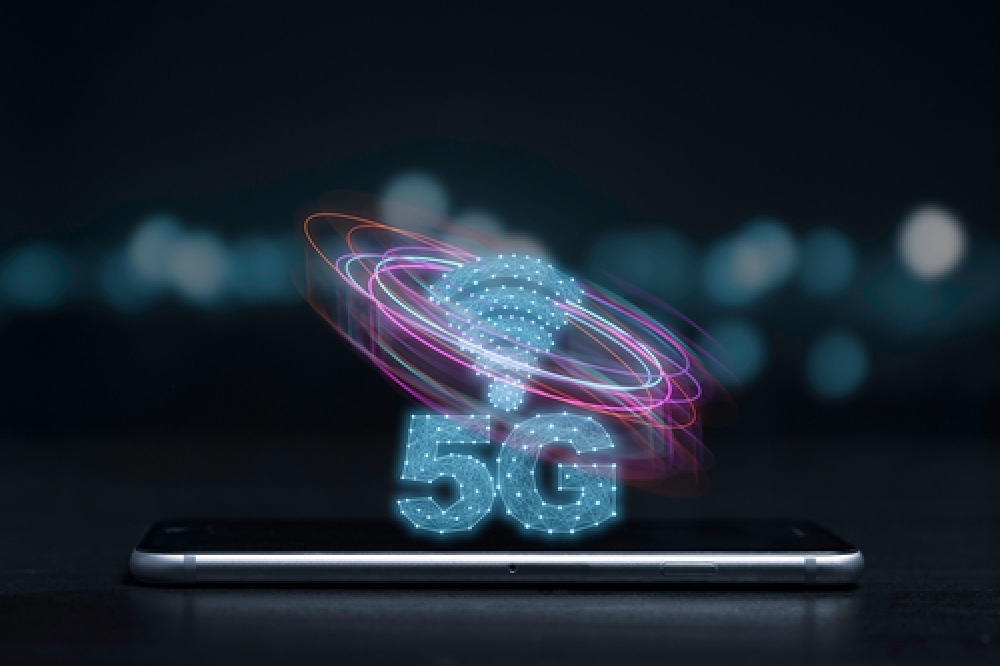 Following a flatlining of revenue for RF front-ends, sales are tipped to climb over the next five years, a trend that will support the growth of the GaAs industry.

BY RICHARD STEVENSON, EDITOR, CS MAGAZINE

Right now, the titans of the GaAs microelectronic industry are going through a tricky time. Take US industry stalwart Qorvo: its latest quarterly sales are just $743 million, down from $1.1 billion for the equivalent quarter of the previous financial year. It's a similar story for Skyworks – its latest quarterly sales came in at $1.3 billion, down almost $200 million year-over-year.

However, while the sales of these makers of GaAs power amplifiers are struggling in the short term, due to a combination of rampant inflation, geo-political tensions and inventory corrections – all are having an impact on the sales and supply chain for smartphones – the longer term prospects are actually very good, according to Yole Intelligence. The French analyst is forecasting that sales for the RF front-end – the unit in the handset that combines GaAs power amplifiers with RF filters, switches and low-noise amplifiers made from other technologies – will climb to $26.9 billion in 2028. That's a compound annual growth rate of 5.8 percent over the 2022 to 2028 timeframe.


While the proportion of this total annual revenue that can be attributed to GaAs is not given – in recent times it has little meaning, given that the makers of handsets buy front-end modules rather than power amplifiers – there's no doubt that rising sales of the RF front-end will ensure an increase in activity for all those involved with the GaAs RF sector.

In the RF front-end market five big players account for around 80 percent of total revenue: Qorvo, Skyworks, Murata, Qualcomm and Broadcom. These firms employ a range of approaches for production, with Qorvo and Skyworks making GaAs power amplifiers internally for their own RF front-ends, while Qualcomm and Broadcom adopt fabless models.

Of the five, Broadcom is currently enjoying the most success, with its market share rising from 18 percent to 20 percent from 2021 to 2022. With this progress, it has leapfrogged Qualcomm to take pole position.

Cédric Malaquin, Team Lead Analyst of RF activity with the Power & Wireless Division at Yole Intelligence, part of Yole Group, attributes Broadcom's recent success to its strength in producing mid-band power amplifier modules. The company has taken complexity to a new high, with modules incorporating 30 or so die.

"Broadcom is scaling up the complexity while shrinking the overall package footprint. This is what really matters to the end customer, and this is how they maintain their leadership position."

The big five have been fighting it out in a market that continues to ebb and flow. The pandemic pushed down the number of handset sales, which recovered in 2021, before dropping more recently, due to a number of factors that include chip shortages, inflation, the war in Ukraine and tension between China and Taiwan.

Despite the recent downturn in handset sales, Yole doesn't think there has been a fall in revenue in the RF front-end market. "It has increased, with 5G being scaled up," argues Malaquin.