Large lighting manufacturers continue moving to LED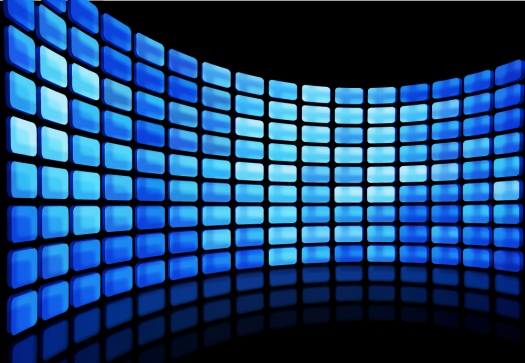 LED lamp revenues grew 30 percent in 2014 and are expected to reach 67 percent in 2022
The lighting market continued the move towards LED technology in 2014. LED lamp revenues in 2013 were 25 percent of total global lamp revenues, growing to 30 percent in 2014 and reaching 67 percent in 2022, according to the latest Research Note from the IHS lighting and LEDs research team.
A growing market for LED technology lighting means a shrinking market for halogen, compact fluorescent lamp (CFL) and other traditional technologies, and larger lighting companies have struggled to adapt their businesses accordingly. At the same time, smaller and more specialised LED-only companies have entered the market, further increasing the pressure on the incumbent players.
Market leader Philips managed to increase its share in the LED lamp market, from 14 percent in 2013 to 17 percent in 2014, according to IHS. Runners-up Osram, Panasonic and Toshiba roughly maintained their market shares of 8 percent, 6 percent and 6 percent, respectively; GE increased from 3 percent in 2013 to 6 percent in 2014. Hefty losses in the traditional technology lamp market, however, meant that all top five lamp manufacturers lost market share overall.
IHS says that the luminaire market is a lot more fragmented than the lamp market. Philips is the worldwide market leader, with 6 percent of the market, and the top 10 manufacturers combined comprise just 22 percent of the market. Overall though, the luminaire market looks a bit brighter than the lamp market, at least for the top players. The top five companies-Philips, Acuity, Panasonic, Zumtobel and Cooper-all held on to their respective market shares in 2014; however, the pull of LED technology is also felt in the luminaire market.
LED luminaire revenue shares grew from 21 percent in 2013 to 23 percent in 2014, and this share is expected to reach 53 percent in 2022. The big winner here is Philips, whose LED luminaire market share increased from 4 percent in 2013 to 10 percent in 2014. Acuity Brands, which is focused on the American market, saw their share increase from 4 percent in 2013 to 6 percent last year.
Acuity Brands holds 19 percent of the overall LED luminaire market (up from 16 percent in 2013). Philips is more concentrated on the European, Middle East and Africa (EMEA) market, with 12 percent of that market and Asia-Pacific (APAC), with 10 percent of that market.
IHS says that it remains to be seen how leading lighting manufacturers will follow the market, as it moves towards LED. But a strong focus on the luminaire market seems to help ease this transition ... at least for the moment.