Optical Network spending up 8 percent in Europe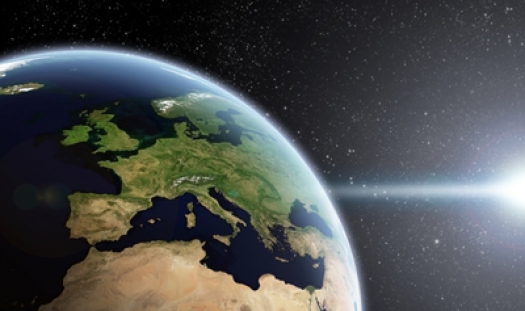 Europe is the only major world region that posted positive year-over-year growth in 2Q15
US Market research firm IHS's latest Infonetics Optical Network Hardware report shows that global optical network hardware revenue (WDM and SONET/SDH) grew 22 percent in 2Q15 from the previous quarter, but was flat from a year ago. Europe is the only major world region that posted positive year-over-year growth in 2Q15, up 8 percent.
The report details the latest vendor market share and preliminary analysis from its 2nd quarter 2015 (2Q15)."With three consecutive quarters of good results, Europe is signaling a reversal of the terrible optical spending that we've seen in the region over the last five years," said Andrew Schmitt, research director for carrier transport networking at IHS. "This strength is concentrated in Alcatel-Lucent, Ciena and Infinera."
"When taking into account currency effects, the results are even stronger - adjusted for exchange rate, optical spending in Europe saw a 30 percent year-over-year growth rate in the second quarter when measured in euros," Schmitt said.
Other highlights are that on a rolling 4-quarter basis, WDM equipment spending further extended 3 years of consecutive growth; spending on WDM equipment grew 23 percent in 2Q15 from 1Q15, and was up 6 percent from 2Q14; WDM gear comprised 86 percent of total worldwide optical hardware revenue in Q2; and spending on optical network hardware in Asia Pacific surged 36 percent in 2Q15 from the previous quarter, but is down 2 percent from a year ago.
IHS says that Alcatel-Lucent's intention to merge with Nokia is not expected to have any transformative effects on ALU's optical business or the competitive landscape.
Connecting the Compound Semiconductor Industry
The 13th CS International conference builds on the strengths of its predecessors, with around 40 leaders from industry and academia delivering presentations that fall within five key themes: Ultrafast Communication; Making Headway with the MicroLED; Taking the Power from Silicon, New Vectors for the VCSEL, and Ultra-wide Bandgap Devices.
Delegates attending these sessions will gain insight into device technology, find out about the current status and the roadmap for the compound semiconductor industry, and discover the latest advances in tools and processes that will drive up fab yields and throughputs.
To discover our sponsorship and exhibition opportunities, contact us at:
Email:
info@csinternational.net
Phone:
+44 (0)24 7671 8970
To register your place as a delegate, visit:
https://csinternational.net/register
Register