Soraa Moves ahead with New York Manufacturing Plans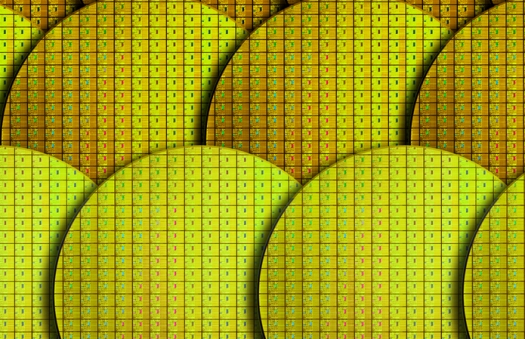 Syracuse GaN-on-GaN semiconductor plant will start production second half of 2016
Soraa, a developer of advanced lighting products and GaN-on-GaN LED technology, will open a new semiconductor fabrication plant in Syracuse, New York.
In partnership with the State of New York, the company will construct a new state-of-the-art GaN-on-GaN LED fabrication facility that will employ hundreds of workers.
Working in coordination with SUNY College of Nanoscale Science and Engineering (SUNY Poly CNSE), the new facility is on pace for shell completion by the end of this year with production beginning in the second half of 2016. Soraa currently operates an LED fabrication plant in Fremont, California, one of only a few in the United States.
"Central New York's economic growth is due in large part to high-tech companies like Soraa that recognise the region's wealth of assets and resources," Governor Cuomo said. "Today's announcement not only means economic stability for the region, but it also strengthens Central New York as leader in the development of the clean technology that will help light and power the future."
"Syracuse is an optimal location for the new fabrication facility for a number of reasons including the innovative high-tech vision and strategy of Governor Cuomo; the ability to attract some of the best and brightest scientists and engineers in the world; and the capacity to tightly control the product quality and intellectual property around our lighting products through our partnership with SUNY Poly CNSE," commented Jeff Parker, CEO of Soraa.
"Since we launched our first product in 2012, global market reception for our high quality of light LED products has been phenomenal and sales have soared. The new facility will significantly increase our manufacturing capacity to meet this growing demand."
It was announced in late 2013 that Soraa would expand its manufacturing operations to the Riverbend Commerce Park in Buffalo, NY. The plans outlined sharing the space with solar module manufacturer, Silevo. However, following the acquisition of Silevo by SolarCity, the facilities at Riverbend could no longer accommodate both Soraa's fabrication facility and the necessary square footage for SolarCity's expanded operations. As a result, it was back to the drawing board.
"Following the change with the Riverbend space, we remained focused on finding an optimal solution that worked for the State, Soraa and the talented workers that call upstate New York home," added Parker. "We're back on track with a great location and are targeting to employ at least 300 people to support a revenue stream of over $1 billion once fully functional."
"By taking Albany's nanotechnology-based public-private economic development model across New York State, Governor Andrew Cuomo has established an unmatched engine for long-term growth, and this latest announcement is a perfect example of how his jobs-focused strategy continues to pay dividends," said Alain E. Kaloyeros, president and CEO of SUNY Poly.
"SUNY Poly is thrilled to partner with Soraa to locate this advanced manufacturing facility and its resultant jobs, as well as the hands-on educational offerings that this will present for New York's students, adjacent to the Film Hub in Syracuse, where the company's cutting edge lighting technology can be adapted for production purposes. Each component of this collaboration is further proof that the Governor's unique vision for crafting commercialisation and manufacturing-based opportunities is a powerful recipe for a resurgent New York."
In 2007, a team of pioneering professors from the worlds of engineering and semiconductors- Shuji Nakamura, Nobel Laureate and inventor of the blue laser and LED; Steven DenBaars, founder of Nitres; and James Speck of UC Santa Barbara's College of Engineering-came together and made a bet on an LED technology platform completely different than current industry practice, a technology most industry experts at the time considered to be impossible to execute.
Soraa bet that GaN-on-GaN LEDs would produce more light per area of LED, be of higher quality, and be more cost-effective than technology based on other foreign substrates like sapphire or silicon carbide. This strategy ran against every trend in the LED industry. That bet paid off: today, the company's LEDs emit more light per LED material than any other LED; handle more electric current per area than any other LED; and the company's products are said to produce best-in-class colour quality with full spectrum light similar to sun-light, while also delivering the brightest beams.