CST supports photonics doctoral training programme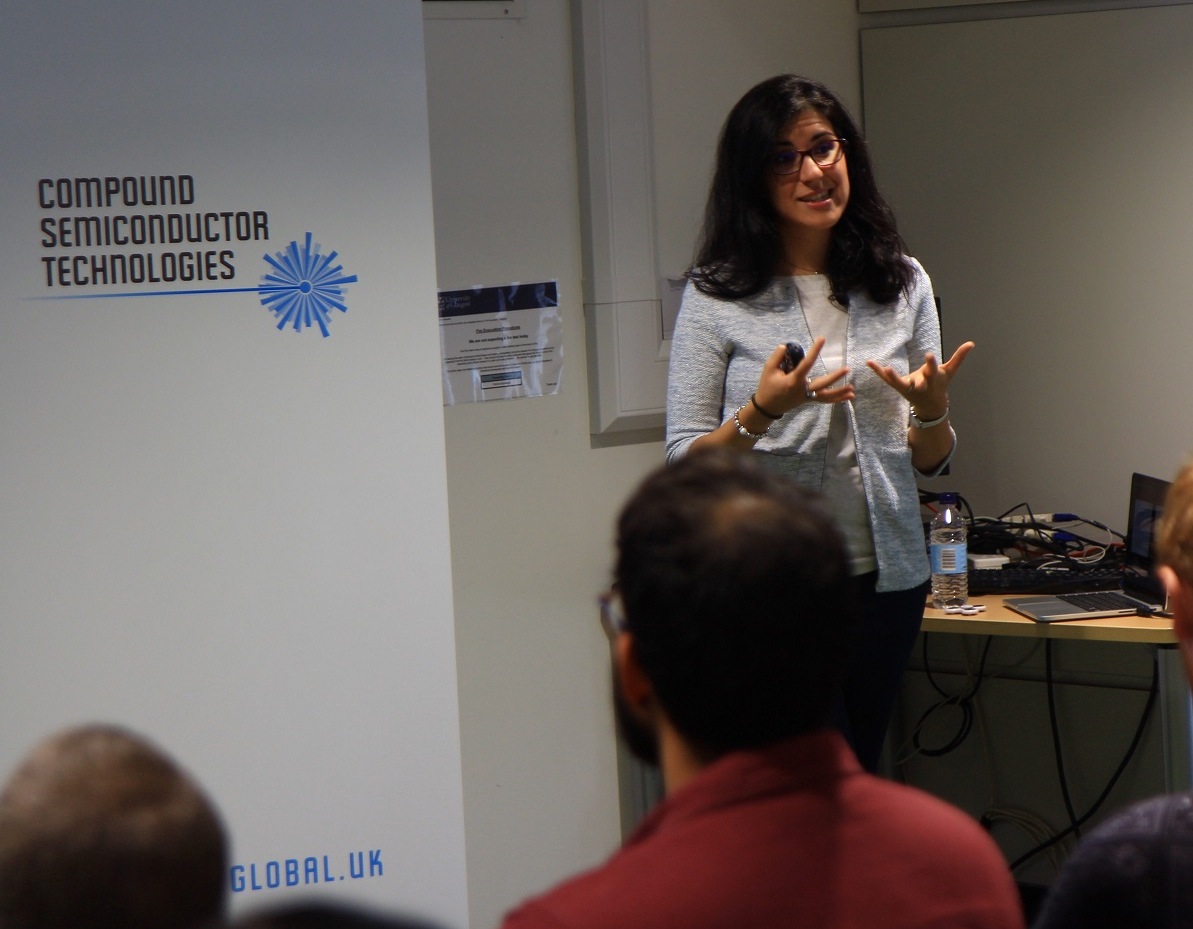 Laura Meriggi, device development engineer, presents to prospective CDT students
The UK-based III-V optoelectronic foundry CST is supporting a unique PhD training programme run jointly between University of Glasgow and Queen's University Belfastim the UK.

CST is one of a number of influential industrial partners now working with the Centre for Doctoral Training (CDT), which also enjoys substantial funding for developing new technologies in photonic integration and advanced data storage.
Speaking to prospective CDT students recently, Laura Meriggi, device development engineer at CST, explained: "Academic and commercial partnerships, like the CDT, are central to the advancement of the photonics industry. The recent announcement of the MOCVD collaboration with the University of Glasgow and CST is a leading example of these type of partnerships. CST is also an active member and supporter of the UK and European Technology Consortium Programme, working on twelve active research projects with UK universities.
"The CDT gives us access to the best students in the world for live, research projects, such as CST 's upcoming 25G DFB laser project; funded through Innovate UK. We also have a potential, specialist, post-graduate recruitment pool of exceptional staff."