GaN technology helps to shrink DC-DC converter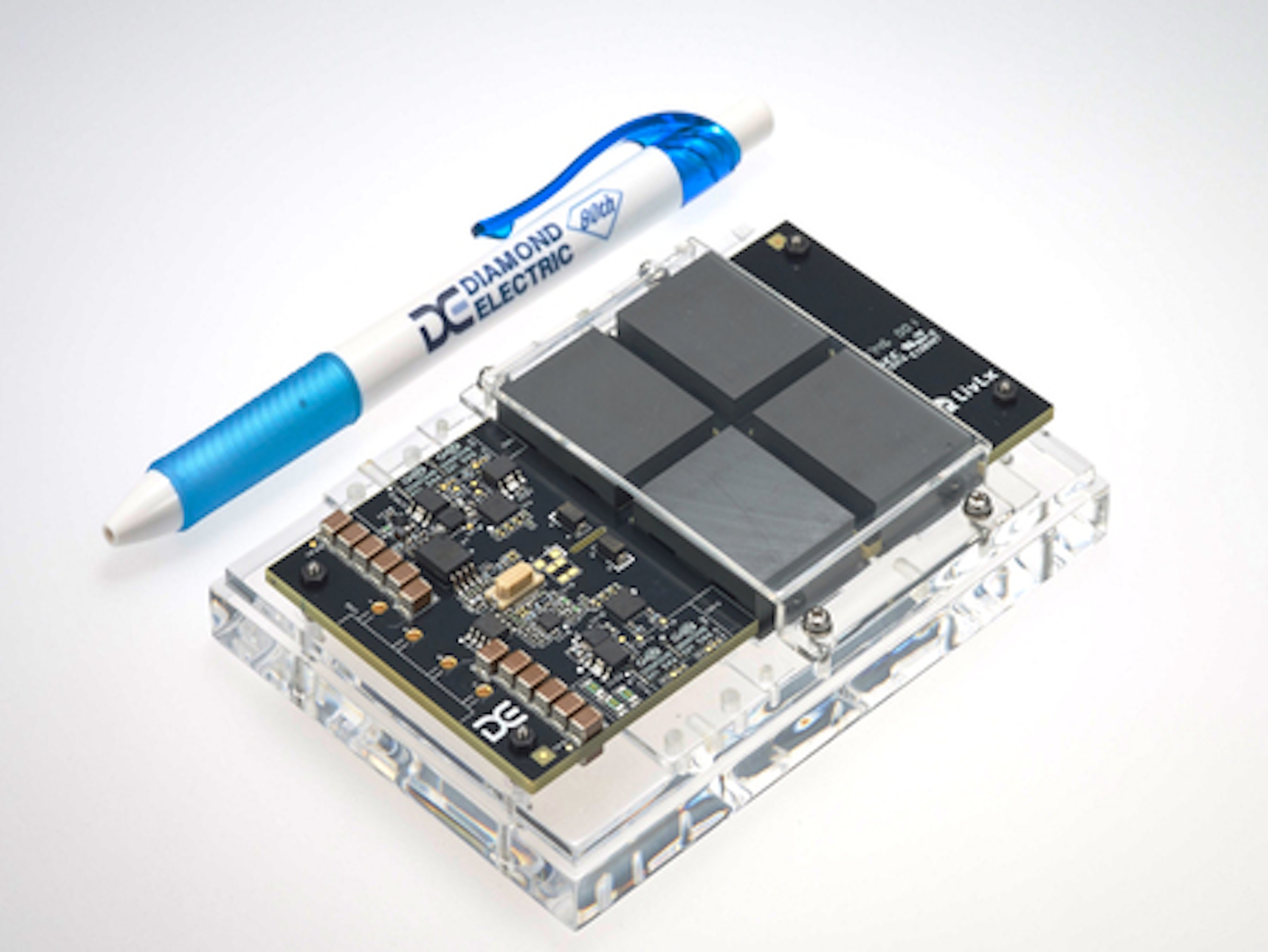 Diamond develops business card-sized 1KW isolated bidirectional DC-DC converter
Osaka-based Diamond Electric has developed a business card-sized, thin isolated bidirectional DC-DC converter (IBDC) that uses GaN technology.
n recent years, requirements of large-capacity batteries for EVs and smart grids require rechargeable batteries to have higher voltages. Therefore, demands are growing for a higher-level isolation of DC-DC converters to ensure safety and meet safety standards.

In response, Diamond Electric has developed the new IBDC by using a patent-pending control technology. The IBDC (which combines both charger and discharger circuits) has an output power -1,000 to +1,000W (bidirectional), a voltage range of 270 to 330V, and a current range -3.7 to +3.7A.
The ultra-compact IBDC (93.5 mm x 60 mm x 10.5 mm excluding control circuit and heatsink) combines high-frequency switching technology (up to 2MHz) with GaN power semiconductors to achieve a conversion efficiency up to 95 percent.
By using these technologies, the company expects to downsize the final product to 25 percent of other existing models.