Japan space Agency evaluates Pansonic GaN transistors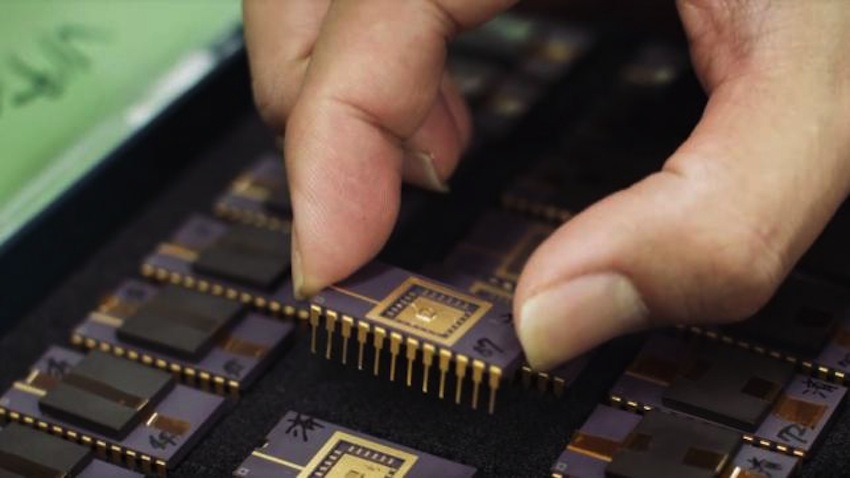 Latest tests show that off-the-shelf commercial X-GaN transistors are highly resistant to radiation

JAXA, the Japan Aerospace Exploration Agency, is evaluating Panasonic's next generation GaN power transistor X-GaN. Panasonic began mass production of these power devices in November 2016.

At JAXA's Tsukuba Space Centre located in Tsukuba City, Ibaraki Prefecture, research and development of rockets and satellites as well as their underlying technologies are underway. Research Unit 1 is in charge of developing navigation guidance control, telecommunication systems, space power systems, and electronic devices, and has already begun evaluation and validation of X-GaN for space technologies.
Eiichi Mizuta, a member of the Research Unit 1, who is specifically in charge of electronic devices, said: "Space is an extremely harsh environment. In particular, space radiation can cause damage to electronic devices, so we need to have countermeasures."
"We performed radiation tests with Panasonic X-GaN using Xenon Ions, which we often use for space evaluation. These tests proved that the X-GaN is highly resistant to radiation. It is rare for a commercial-off-the-shelf device to be so robust against radiation, so we were really surprised," added Mizuta.

Moreover, Mizuta also stated that: "X-GaN devices enable faster switching. When applied to satellites, they can help reduce payload mass, which makes them very attractive since satellites have strict payload mass limitations. "Because GaN devices help save weight and thereby allows the weight to be used for other high performance components, they are very effective for our space development."
Mizuta also expressed his expectations for Panasonic. "Panasonic's X-GaN has a high potential to become the next generation space component. We hope to continue to work closely with Panasonic to develop even better devices for space."