Phoseon Introduces most Powerful UV Array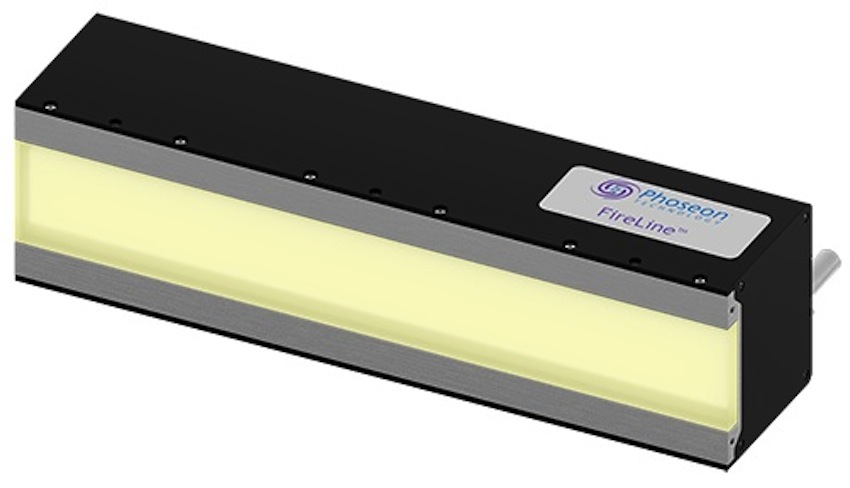 LED curing solution said to increase the UV power by 80 percent

Orgegon-based Phoseon Technology has announced its FireLine FL440 LED curing solution, which is said to increase the UV power of the LED system by 80 percent.

With a 40mm-wide LED emitting window, the FireLine FL440 provides longer exposure time and greater dose to fully cure in single pass applications; production speed is increased by eliminating the need for multiple passes. The lamps are scalable to support custom length options and offers exceptional optical uniformity for consistent and reliable curing for the most demanding printing applications.

Joe Becker, product marketing manager at Phoseon Technology said: "The FL440 compliments the FireLine product line by offering a product with unmatched total UV energy. The more powerful FireLine FL440 offers customers a scalable, IP54 compliant solution with higher performance for jobs requiring maximum UV output."

The FireLine FL440 is part of the FireLine family of water-cooled UV LED curing lamps with uses in a wide variety of digital inkjet and web/conveyor-based UV curing applications. The FireLine architecture is designed to allow the scalable systems to be built to custom lengths.