Rohm and Leadrive establish joint lab for SiC Automotive modules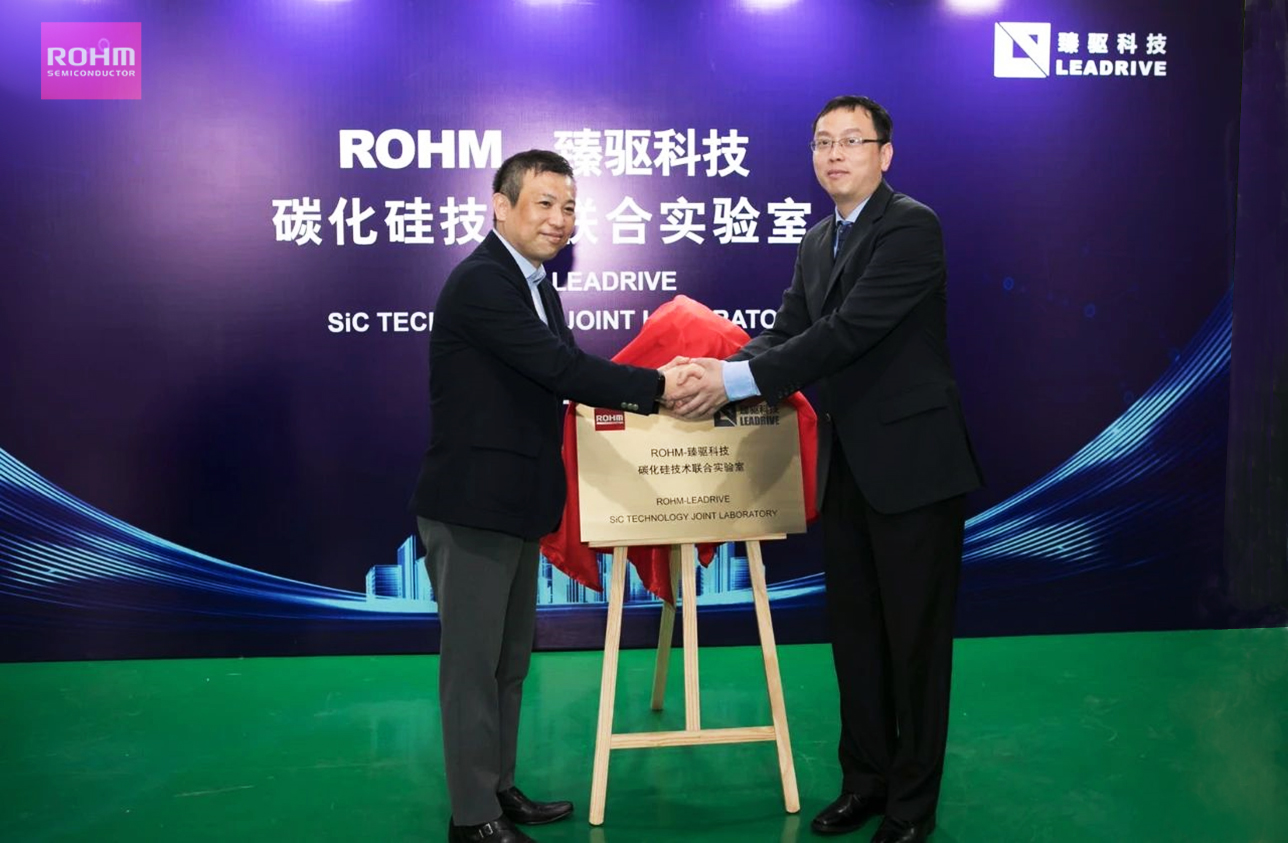 Companies extend partnership to to develop power modules and inverters using Rohm's SiC MOSFET bare chips and isolated gate drivers
Japanese electronics firm Rohm and Leadrive, a Chinese maker of automotive power devices, have established a joint research lab in Shanghai to develop power modules and inverters for vehicles around Rohm's SiC MOSFET bare chips and isolated gate drivers.
Rohm and Leadrive have been collaborating on automotive applications using SiC power devices since 2017. Establishing a joint research lab is designed to give both companies the opportunity to further accelerate the development of innovative power solutions.
"The adoption of power modules that integrate SiC chips for new energy vehicles will become an industry trend over the next couple of years. Commercialising mature SiC-equipped devices by collecting resources from around the world and carrying out R&D gives us a competitive edge as an automotive Tier 1 manufacturer," says Jie Shen, chairman and general manager at Leadrive Technology. "Rohm has been a strong partner since Leadrive was founded. This joint research laboratory will allow us to deepen our collaboration," Shen continues.

"As a pioneer and leading supplier of SiC power devices, Rohm has a proven track record for providing high quality power solutions that combine industry-leading device technology with driver ICs, and we are committed to promote the use of SiC for xEV applications," adds Kazuhide Ino, CSO, and senior director of power device business at Rohm.
"Understanding customer needs and market trends is extremely important when developing SiC power device technology. Leadrive plays an important role in the applied research of SiC as a manufacturer of automotive power modules and inverters. Through this joint research lab, we can strengthen our partnership and contribute to the technical innovation of automotive power solutions centred on SiC," Ino concludes.