POET Technologies: Delivering scale to datacoms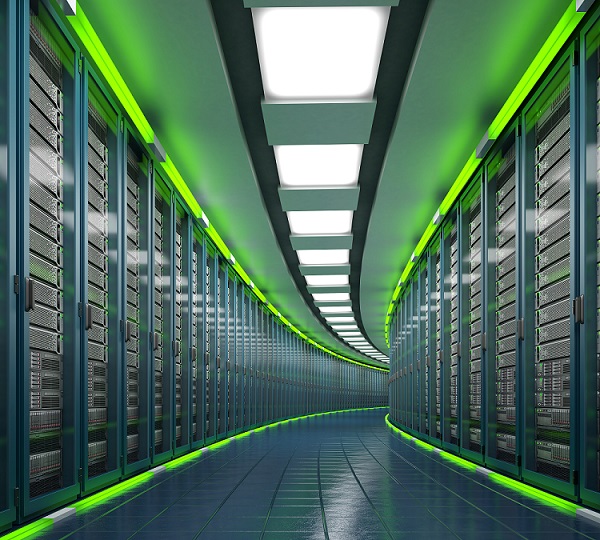 A joint venture between POET Technologies and Sanan IC is set to supply the huge volumes of optical engines that cloud data centres crave, reports Rebecca Pool.

In late June, this year, Canada-based POET Technologies signed a deal with Sanan IC, China, to form a $50 million joint venture that could significantly ease the manufacture of optical engines for datacoms applications.
By combining POET's CMOS-compatible optical interposer platform and Sanan IC's customised lasers and photodiodes, the partners will design and manufacture 100G, 200G and 400G optical engines in large volumes for high-speed datacoms markets.
As POET chairman and chief executive, Suresh Venkatesan, said at the time: "This joint venture has the potential to have a breakthrough in technological innovation as well as product competitiveness... [We will] offer the market the highest performance optical engines at a competitive price."
POET's optical interposer is based on a multi-layer CMOS-based platform. Passive components such as optical waveguides and filters are integrated into the interposer via CMOS processing while active devices such as lasers, detectors, and modulators are aligned and placed within the top layers of the interposer. The platform's lower layers are home to high-speed metal traces that can connect with electronics components, such as drivers and processors, enabling high speed communication between electronic and photonic devices. The optical interposer platform also enables co-packaged optics, essential for higher capacity switches.
Critically, CMOS compatibility allows wafer-scale processing, opening the door to the high volume manufacture of optoelectronic devices that datacom players are demanding in droves. And herein lies the reason why the POET-Sanan IC venture is such a big deal.
Sanan IC's parent company, Sanan Optoelectronics, is the world's largest manufacturer of LED epi-wafers and chips, delivering around 50% of all chips. Sanan IC, itself, currently provides dedicated capacity for GaAs and InP epi-growth and epi-wafer fabrication on 2,4, 6 and 8 inch platforms.
Importantly, earlier this year, the foundry announced it would better serve global optical markets by expanding services to include the manufacture of VCSELs, DFB lasers and other optical communications components. For datacom players, vying to scale data centre operations in line with market growth, this spells good news.
Scale matters
Prior to the SARS-CoV-2 pandemic, POET president and general manager, Vivek Rajgarhia, and colleagues, visited the Sanan IC foundry in the High-Tech Industrial Development Zone of Xiamen, China, and left astounded.
"We knew that Sanan IC was the largest compound manufacturer in the world, but their facility certainly had a level of scale that I had never seen before, even from my days at MACOM, Hitachi OpNext (now Lumentum) and Lucent Microelectronics," highlights Rajgarhia.
"The facility contains 400 MOCVD reactors and is making more than 20 million compound semiconductor wafers annually," he adds. "And is now expanding into RF GaAs and GaN as well as InP optics."
This latest move, which triggered the POET-Sanan IC joint venture, is set to enable the low-cost, high-scale integration of optical engines which lie at the heart of the all-important datacoms transceiver module used in cloud data centres.
As part of the joint venture, POET will supply optical interposers, manufactured by semiconductor wafer fab partner, SilTerra, at its 8 inch foundry in Kulim, Malaysia. Meanwhile Sanan IC will provide lasers, photodetectors and other active devices, which will then be integrated into the optical interposers at the joint venture's facility in Xiamen, to form optical engines.
POET president and general manager, Vivek Rajgarhia.

Along the way, POET has emphasised that none of its optical interposer's fundamental process or design IP will be transferred to Sanan IC during the joint venture. Once the joint venture starts volume production of the optical engines, POET will own 47% and Sanan IC will own 53% of the equity.
Intellectual property aside, thanks to the set-up's wafer-level processing, POET is confident that the joint venture will slash the labour and materials costs of optical engine manufacture by up to 40%, and capital expenditure by around ten times, compared to that required for conventional transceiver sub-assemblies. And of course, this will please potential customers such as Huawei, ZTE, Cisco, Juniper, ADVA, Delta, Innolight and EOptolink, and more, that require ever-greater volumes of optical engines for servicing cloud data centre customers.
"For cloud data centres to adopt our products, we need to provide enough manufacturing scale for our offering to be meaningful," points out Rajgarhia. "The joint venture provides confidence to our end-customers that there is a supply chain with robust scaling - without this, data centre expansion could become limited."
The POET president is also certain that critical optical engine fabrication steps, such as optics alignment and packaging, can take place seamlessly in a volume manufacturing environment. "The joint venture with Sanan IC is a huge endorsement of our technology -we've spent years working on alignment, testing and so on, so know how to do this," he says. "I've seen these optical engines made in a more conventional way and you really do need a lot of patience to watch them being aligned and assembled – it takes time and is very expensive."
Future plans

So what now for the joint venture? According to Rajgarhia, the current worldwide pandemic hasn't significantly slowed operations, so POET and Sanan IC are busy working on optical engines for customers that manufacture 100G, 200G and 400G transceiver modules. Potential customers also include system integrators and data centre operators that specify the suppliers and component that make up these modules.
Production of 100G and 200G optical engines is scheduled to be up and running by the third quarter of 2021 for customers around the world. Meanwhile, production of 400G-related products, including light engines and receivers, is set to come online by the end of 2021, with optical engine production following in 2022. Sales of 400G optical engines by the joint venture will be directed at the Greater China Territory.
"We will soon populate a facility in China with the necessary equipment relating to the joint venture," says Rajgarhia. "POET is also opening its own subsidiary in Shenzhen, and is currently looking for talent there."
Cash-wise, the future also looks bright. Based on the number of Ethernet ports shipped and optical transceiver modules sold, POET has calculated the total available market for all optical transceivers to be some $2.5 billion this year, growing to $7 billion come 2025. Of this, the company reckons the joint venture can serve a market worth around $1.5 billion in 2020 and $3.5 billion in 2025, and anticipates associated revenues to exceed more than $250 million in 2024 to 2025.
And according to Rajgarhia, these figures don't actually take into account POET's activities outside of the joint venture. The company also hopes to expand into other markets including artificial intelligence and 5G telecommunications. Indeed, Sanan Optoelectronics currently has a huge presence in 5G, so this market could be a natural extension for POET and the joint venture.
"In five years' time we'd like to have seen the optical interposer transform the optical industry in the same way that transistors transformed the electronics industry," says Rajgarhia. "This may be a big goal, but that's the impact that we want."