Oliver Ambacher steps down from Fraunhofer IAF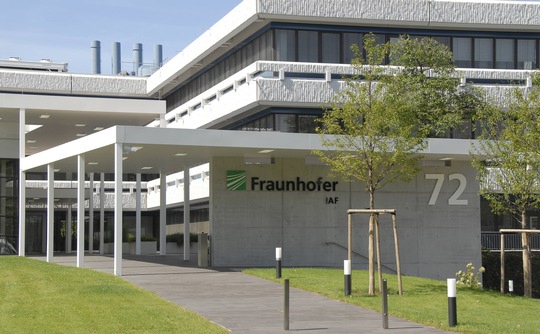 And passes the baton to Rüdiger Quay, professor for energy-efficient RF electronics

After 14 successful years, Oliver Ambacher is stepping down as director of the Fraunhofer Institute for Applied Solid State Physics IAF. Since January 1, 2022, Rüdiger Quay has been the acting executive director of the institute.
Based in Freiburg, Germany, Fraunhofer IAF is a leading research institution in III-V semiconductors and synthetic diamond. Based on these materials, Fraunhofer IAF develops devices for future-oriented technologies, such as electronic circuits for innovative communication and mobility solutions, laser systems for spectroscopic real-time sensing, novel hardware components for quantum computers and quantum sensors for industrial applications.

During his years as director of the institute, Ambacher has solidified the leading position of Fraunhofer IAF in III-V semiconductor research and developed it into a modern institute. He also broke new ground and focused the special expertise of the research institute on emerging and promising research topics in quantum technologies. Under Ambacher, the research budget of Fraunhofer IAF increased to €47 million last year, the staff grew to more than 300 heads and the institute grew by several new buildings.

Beyond his own institute, Ambacher has also made key contributions within the Fraunhofer-Gesellschaft—most recently opening up the strategic research field of quantum technologies. It is largely thanks to Ambacher's initiative that the first commercial quantum computer on German soil was set up in summer 2021 together with IBM and which is now available to German science and industry.
Experts on energy-efficient electronics
As professor for energy-efficient RF electronics, Rüdiger Quay shares his predecessor's passion for resource-efficiency —a topic that plays a central role in research at Fraunhofer IAF and is reflected in the academic careers of both professors. In addition to their work at Fraunhofer IAF, both were appointed to a chair at the Department of Sustainable Systems Engineering (INATECH) at the University of Freiburg, where they train future experts in the field of particularly energy-efficient electronic systems.
Ambacher has led numerous innovative projects of international scope and achieved scientific milestones that continue to significantly influence the semiconductor industry and second-generation quantum systems research to this day. Looking back on their successful collaboration, Ambacher is now passing the baton at Fraunhofer IAF to his colleague Quay, who is starting out with a clear objective: "Thanks to Prof. Ambacher, Fraunhofer IAF is on a very good way into an innovative future. What is important now is to continue this first-class research and to pursue new opportunities."
CS International to return to Brussels – bigger and better than ever!

The leading global compound semiconductor conference and exhibition will once again bring together key players from across the value chain for two-days of strategic technical sessions, dynamic talks and unrivalled networking opportunities.

Join us face-to-face on 18-19 April 2023
View the agenda.
3 for the price of 1. Register your place and gain complementary access to TWO FURTHER industry leading conferences: PIC International and Power Electronics International.
Email info@csinternational.net or call +44 (0)24 7671 8970 for more details.