British team makes advances on novel ULTRARAM memory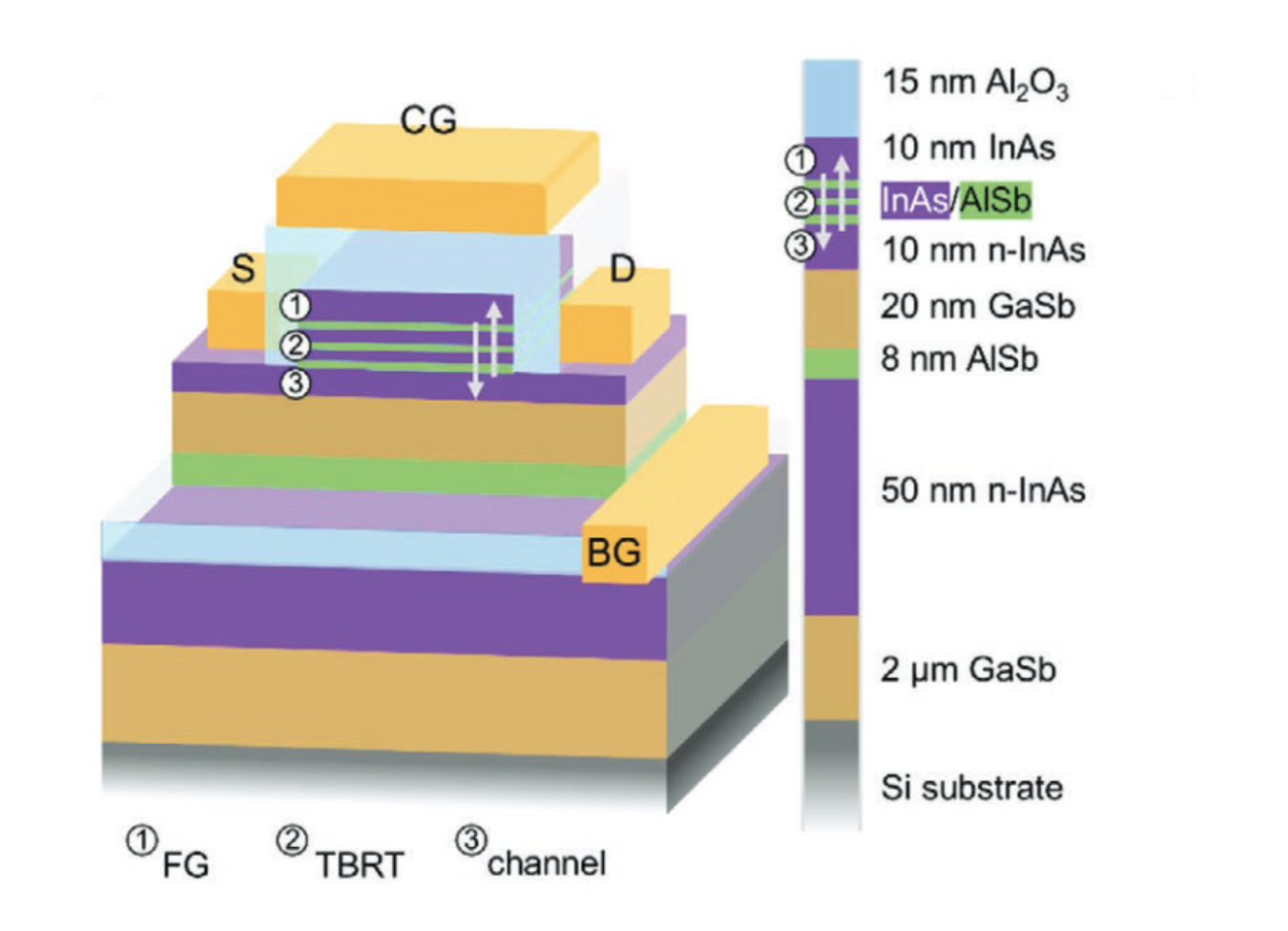 Memory that uses the properties of compound semiconductors has been demonstrated on silicon wafers

A pioneering type of patented computer memory that uses the properties of compound semiconductors has been demonstrated on silicon wafers in a collaboration between the Physics and Engineering Departments at Lancaster University and the Department of Physics at Warwick.
Known as ULTRARAM, the memory combines the non-volatility of a data storage memory, like flash, with the speed, energy-efficiency and endurance of a working memory, like DRAM.
Initially patented in the US, further patents on the technology are currently being progressed in key technology markets around the world.
"ULTRARAM on silicon is a huge advance for our research, overcoming very significant materials challenges of large crystalline lattice mismatch, the change from elemental to compound semiconductor and differences in thermal contraction," said Manus Hayne, a professor at the Department of Physics at Lancaster, who leads the work.
The ULTRARAM on silicon devices outperform previous incarnations of the technology on GaAs compound semiconductor wafers, demonstrating (extrapolated) data storage times of at least 1000 years, fast switching speed (for device size) and program-erase cycling endurance of at least 10 million, which is one hundred to one thousand times better than flash.

Sample growth using MBE starts with deposition of an AlSb nucleation layer to seed the growth of a GaSb buffer layer. This is then followed by the III–V memory epilayers.
According to the researchers, the single-cell memories show clear 0/1 logic-state contrast after ≤10 ms duration program/erase pulses of ≈2.5 V, a very fast switching speed for 10 and 20 μm devices. Furthermore, the combination of low voltage and small device capacitance per unit area results in a switching energy that is orders of magnitude lower than dynamic random access memory and flash, for a given cell size.
Extended testing of devices revealed retention in excess of 1000 years and degradation-free endurance of over 107 program/erase cycles, surpassing very recent results for similar devices on GaAs substrates.
REF
'ULTRARAM: A Low-Energy, High-Endurance, Compound-Semiconductor Memory on Silicon' by Peter D. Hodgson et al; Advanced Materials, 05 January 2022
CS International to return to Brussels – bigger and better than ever!

The leading global compound semiconductor conference and exhibition will once again bring together key players from across the value chain for two-days of strategic technical sessions, dynamic talks and unrivalled networking opportunities.

Join us face-to-face on 18-19 April 2023
View the agenda.
3 for the price of 1. Register your place and gain complementary access to TWO FURTHER industry leading conferences: PIC International and Power Electronics International.
Email info@csinternational.net or call +44 (0)24 7671 8970 for more details.