UK semiconductor inquiry: answers from Nexperia, IQE, Rockley Photonics and more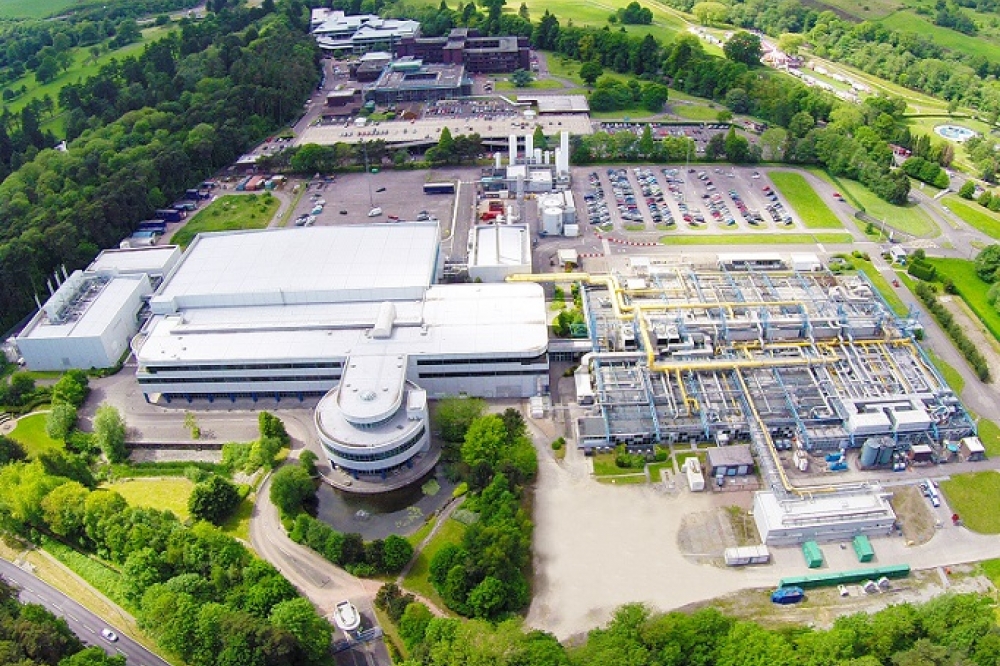 Nexperia exec defends Newport Wafer Fab decisions while industry leaders look at UK's 'fragile' supply chain.
In early July, some of the biggest names in the semiconductor industry gave evidence to the UK Business, Energy and Industry Strategy (BEIS) Committee, as part of a national security investigation into chip manufacturing. The government probe follows the sale of the UK's largest chip manufacturing plant, Newport Wafer Fab, to The Netherlands-based Nexperia, which is also a subsidiary of China's Wingtech Technology. Critically, the South Wales factory supplies semiconductors to UK government, including under military contracts, which is believed to have triggered the government review.
During the latest round of questioning, Toni Versluijs, General Manager of Nexperia UK, was pressed at length by Committee member and Conservative Member of Parliament, Alexander Stafford, over the fallout that followed the deal. Why were members of the semiconductor community so 'clearly upset' with the takeover of Newport Wafer Fab by Nexperia, he asked. And was this linked to the perceived scrapping of plans for compound semiconductor manufacturing, came the follow-up question.
Unfazed, Versluijs was quick to highlight partial knowledge in the media on the complexities of Newport and the world of semiconductors. "An illusion had been raised that there was a compound semiconductor open fab [at Newport]," he said. "Such a fab did not exist and does not exist – there were plans, and there were ambitions."
Versluijs also added that such plans could be 'realised' in the future, which led to Stafford raising the possibility of launching a spin-off company dedicated to compound semiconductor manufacturing. "We have provided such an option to use an unused building on the site of the Newport wafer Fab to start exactly such an activity," replied Versluijs. "What it would require is funding, a viable business case and a viable business plan – this option, to be honest, has been outstanding for almost a year."
Stafford went on to query rumours that the Newport Wafer Fab could potentially shut and move operations abroad within a year. Adamant that Nexperia had no plans to shut any of its operations, including Newport, Versluijs stated: "We invested big time in Newport, we created jobs, we are here to stay. We want to work in the local ecosystem and enable the local ecosystem and the UK semiconductor industry to be successful."
Still, the Newport buyout undoubtedly left some industry players disgruntled. In a separate session, Andrew Rickman, Chief Executive of photonics chip manufacturer, Rockley Photonics, told Committee member, Paul Howell, how his company has been forced to find an alternative manufacturing site following the acquisition. "We had intended to manufacture at Newport Wafer Fab, and we built part of the production line in there... [The fab] changed hands and the current owner, for business reasons known to themselves, does not want us to manufacture there," he pointed out. "They have honoured our relationship with them with regard to the development contract. We have had to move the volume manufacture elsewhere."
Rickman added how his company will now ramp manufacturing at a US foundry, but would be very happy to use a UK facility, if such a capability was available.
Semiconductor shortages

Nexperia aside, UK government has been keen to scrutinize the opportunities and vulnerabilities across its home-grown semiconductor industry following the global chip shortage. Throughout the latest inquiry session, UK industry leaders were repeatedly questioned over supply chain uncertainties.
Simon Thomas, Chief Executive of graphene device manufacturer, Paragraf, described the UK semiconductor supply chain as 'fragile', highlighting how assembly and testing have to be outsourced. "Advanced packaging does not really exist, although the Compound Semiconductor Applications Catapult is addressing that right now," he said.
Meanwhile, Paul Williamson, Senior Vice-President and General Manager of Client Line of Business at Arm queried the rationale of a UK-only supply chain, given today's device complexities and development costs. "I agree that resilience in that supply chain is of strong importance but... there are at least 13 or 14 companies involved to create just a sensor cluster – it would be exceptionally challenging to think that we could make it fully resilient."
Indeed, Paragraf's Thomas emphasised the importance of having relationships with 'friendly countries'. "It comes back to that question about what it is the UK wants to secure. Which piece and which part do we want to secure? Which piece and which part can our friendly partners provide for us?" he said.
Ex-Global Foundries executive, Americo Lemos, now chief executive at IQE, explained how during the Covid-19 pandemic, consumer electronics market scooped up available capacity for chip manufacturing, leaving little left for automotives when this sector recovered. "There was a surge in demand and then neither enough capacity nor investment going in," he said.
Lemos highlighted how plugging this gap isn't quick, saying "It takes three to four years to get a silicon fab up and running, and the investment is in the billions of dollars." However, he did impress on the Committee how the UK is leading the world when it comes to creating a solid skills-based for compound semiconductors. "In this country there is the opportunity to create the same thing [as Taiwan and TSMC] in silicon but in compound semiconductors – the UK is really leading, that is why I'm here from California."