LumiTop to show colorimeter for testing μLED arrays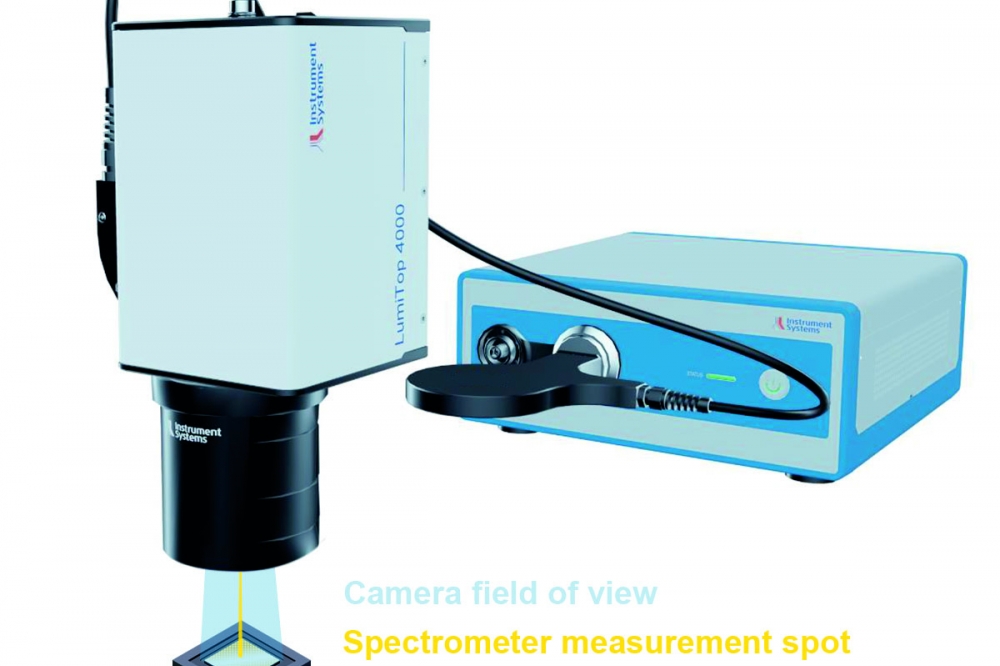 At Light+Building in Frankfurt, company will reveal imaging colorimeter for tackling inspection challenges of adaptive front-lighting systems

At Light+Building in Frankfurt, company will reveal imaging colorimeter for tackling inspection challenges of adaptive front-lighting systems

At Light+Building in Frankfurt ( 2–6 October 2022), Instrument Systems will be showing its new LumiTop 4000 2D imaging colorimeter for testing μLED arrays in AFS applications.
The 12 MP camera simultaneously measures the individual LEDs of the array, and due to its high measurement speed, it avoids the temperature-dependence of high-performance LEDs.
In combination with a high-end CAS 140D spectroradiometer, the system – calibrated to luminance (in cd/m2) – delivers highly accurate measured values. In particular, it is excellently suited to the quality control of the uniformity, brightness and colour of μLED arrays.

New adaptive front-lighting systems (AFS) use μLED arrays with several 10,000 individual light sources. This enables precise control of the light beam, as each μLED can be controlled individually. The major challenge in quality inspection of these high-performance LEDs is the immediate onset of temperature rise when switched on. The resulting heat causes a drop in performance and leads to a colour shift. Due to the latter, measurement systems for quality control of uniformity, brightness and colour of the arrays are confronted with combined challenges: the measurement must take place quickly and nevertheless very accurately, so that the temperature independence of the measured values has no influence.
With its camera-based LumiTop 4000 2D system, Instrument Systems says offers a measurement solution that forestalls the effects of a temperature drift during measurement due to its high measurement speed. In addition, the procedure is synchronised with the current source of the μLED and begins immediately upon switching on the LED array.
Compared to traditional measurement methods that measure each LED of the array individually, the simultaneously measuring LumiTop system is many times faster. Thanks to the spectral extension of the system with Instrument Systems' high-precision CAS 140D spectroradiometer, it also delivers highly accurate readings due to absolute system calibration.
Instrument Systems is a test laboratory accredited to ISO 17025 and guarantees traceable measured values with known accuracy. The LumiTop system is calibrated to luminance (in cd/m2) as an optical quantity, and due to its design, precision, speed and resolution it is ideal for the μLED array measurement of AFS applications. With its 100 mm lens, the 12 MP LumiTop camera has a minimum field of view of 10 x 14 mm and is suitable for measurements in the lab and production line.
CS International to return to Brussels – bigger and better than ever!

The leading global compound semiconductor conference and exhibition will once again bring together key players from across the value chain for two-days of strategic technical sessions, dynamic talks and unrivalled networking opportunities.

Join us face-to-face on 18-19 April 2023
View the agenda.
3 for the price of 1. Register your place and gain complementary access to TWO FURTHER industry leading conferences: PIC International and Power Electronics International.
Email info@csinternational.net or call +44 (0)24 7671 8970 for more details.