Dutch consortium invests €3.5M in LioniX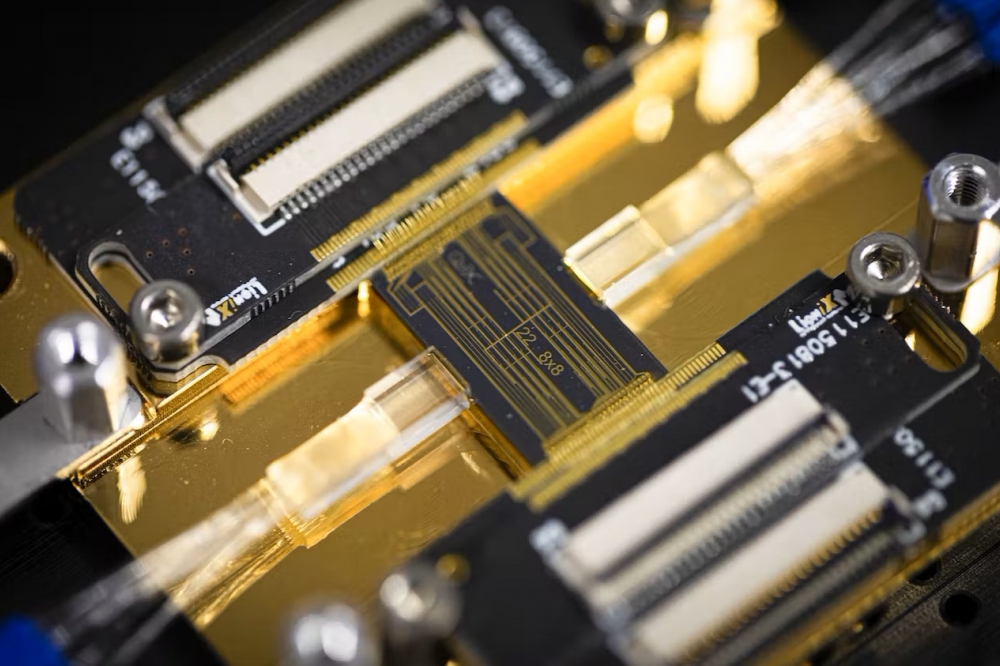 Investment aims to strengthen and promote growth in Dutch photonics cluster

A Dutch consortium led by Invest-NL and FORWARD.one, and further consisting of Universiteit Twente Holding, Oost NL and PhotonDelta, has invested €3.5 million in the growth ambitions of LioniX International.

Microsystem, photonics and MEMs specialist LioniX has developed an integrated photonics technology platform (TriPleX) that enables the development of applications ranging from AR/VR, (bio)sensing and telecom to photonic quantum computing.
As a vertically integrated player within the Dutch Deep Tech ecosystem, the company offers full module development and production for its OEM customers with services like microfabrication, packaging and assembly, prototyping, testing and characterisation, and engineering design. This module development is based on an extensive library of validated building blocks from which customised modules are built.
"We are extremely happy to announce this investment in LioniX International together with these leading Dutch shareholders," said LioniX International CEO Arne Leinse. "This set of investors enables further growth for LioniX International towards the future. We are excited to continue developing and delivering cutting-edge microsystem solutions to our current, and new clients around the globe."
"This investment is an exciting step forward for both LioniX International and the Dutch tech industry as a whole. It fits perfectly with the ambitions of our Deep Tech Fund which aims to invest in knowledge intensive start- and scaleups that have the potential to bring innovation in the Netherlands to the next level," added Leo Holwerda, director Capital at Invest-NL.
Paul Pruijmboom, General Partner at FORWARD.one, said, "LioniX has developed a technology that is a leader in the field of Photonics with numerous potential applications. As a high-quality Dutch deeptech company, LioniX exemplifies the innovative potential of the Netherlands, and we are delighted to be a part of the company's future success."
Chimwemwe de Gaay Fortman, Director Capital at Oost NL: "With this investment in LioniX we strengthen our position in chip technology in East Netherlands. Together we built a strong Dutch photonics cluster with global impact."
Ellen Velthuis, CFO at University of Twente Holding, commented, "This investment in LioniX International is a further enhancement of the tech ecosystem in Twente, and will help to further establish Twente as one of the key photonics and quantum technology hubs in Europe. We are excited to do this investment together with Dutch partners and thereby strengthen not only Lionix, but also the Dutch ecosystem."
The Ministry of Economic Affairs and Climate Policy of the Netherlands and Invest-NL have launched their Deep Tech Fund (DTF) earlier in 2022. The DTF wants to invest in companies with innovative, complex technologies like LioniX. These investments are crucial for the future of the Dutch economy and more specific contribute to the aim to strengthen knowledge and innovation within the Netherlands and European Union. In a very competitive global market it is more important than ever before to build a strong and leading Deep Tech ecosystem.
***
About LioniX International
LioniX International is a technology company that specializes in the design and production of customized microsystem solutions for OEMs and system integrators. From design to fully assembled modules, by vertical integration and in scalable production volumes. The core technology is in integrated photonics with the proprietary TriPleX® platform. The company provides custom solutions, product development services and production for a range of industries, including healthcare, aerospace, defense, and telecommunications.