Scrutinising SiC with X-ray topography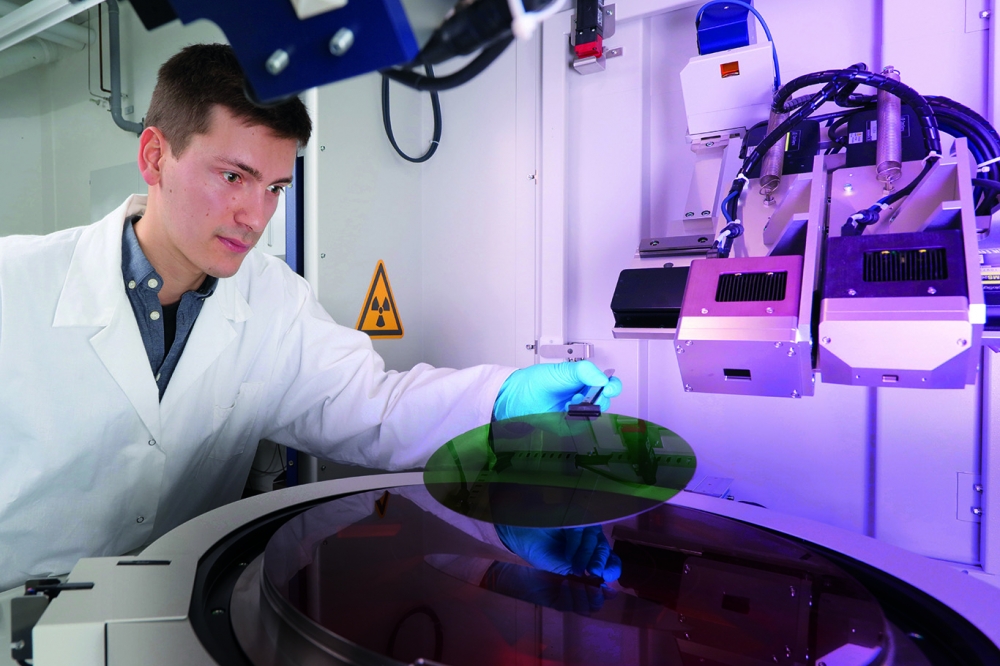 X-ray topography, already on the cusp of revolutionising the quantification of dislocations in SiC wafers, is now available in a high-throughput form that accelerates progress.
BY CHRISTIAN KRANERT AND CHRISTIAN REIMANN FROM FRAUNHOFER IISB AND SHINTARO KOBAYASHI, YOSHINORO UEJI, KENTA SHIMAMOTO AND KAZUHIKO OMOTE FROM RIGAKU
Silicon carbide is now a mature material that enjoys substantial success in the power electronics sector. Devices made from this semiconductor are currently displacing silicon-based incumbents, especially in the fast-growing market of electric mobility, where SiC is being adopted in both vehicles and charging infrastructure.
Alongside ramping sales of SiC devices, there has been a tremendous improvement in the quality of the material, as well as increases to wafer diameter to 150 mm and 200 mm. However, when it comes to crystalline material quality, SiC is certainly not as perfect as silicon.
One of the weaknesses of SiC is that it contains dislocations. These imperfections are not going to completely vanish from this material in the short term, and their presence matters – they can have a severe impact on the yield, the performance and the reliability of the final devices. Due to this, there's a need to know the dislocation density of a SiC wafer, a metric that reflects the quality of the material. In fact, such information is more prised than ever, because the high standards within the automotive industry are pushing supply chains towards a complete tracking of all components, from raw material to the final product. Consequently, characterising dislocations in the substrate material provides a valuable piece of information for qualifying suppliers, and for tracking device failure.