Alfalume announces 1.3 μm high power QT lasers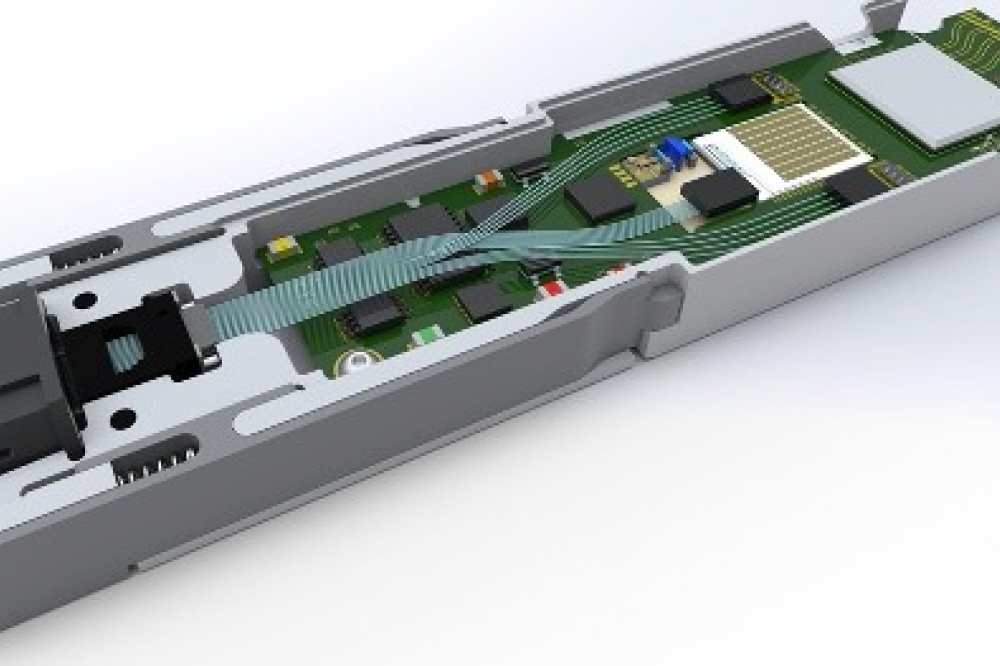 Uncooled InAs/GaAs quantum dot DFB lasers said to offer highest efficiency at high temperatures

Alfalume Inc. in partnership with Innolume GmbH, has announced samples of its O-band high power InAs/GaAs quantum dot DFB lasers which are said to offer best-in-class output power, wall plug efficiency, temperature range as well as fundamentally better reliability than QW counterparts.

"Our QD laser technology matches the operation temperature of photonics to the highest operating temperature of modern electronics. There is no other technology today which can provide the power level of O-band DFB lasers above 200mW with power efficiency of 20 percent at 105degC with the ability to operate efficiently up to 150degC," said Alexey Kovsh, Alfalume CEO. "Our uncooled lasers are ideal for pluggable transceivers offering the highest efficiency at high temperatures".
For 800G/1600G-DR8, a single QD laser can be used for all eight channels, according to the company, resulting in lower component counts, better assembly yield and lower cost optical transceivers. QD Lasers are suitable for both silicon photonics and all new EO Modulation technologies including TFLN and BTO/Si. In addition QD Lasers are suitable for remote laser modules for CPO and LIDAR applications.

"The power of a single Innolume laser allows us to have a significant power margin for our DR8 Lithium Niobate modulators ', said Xinlun Cai, Liobate CEO. "This enables better manufacturing yield and lower cost transceivers."