Danish quantum start-up raises €4.1M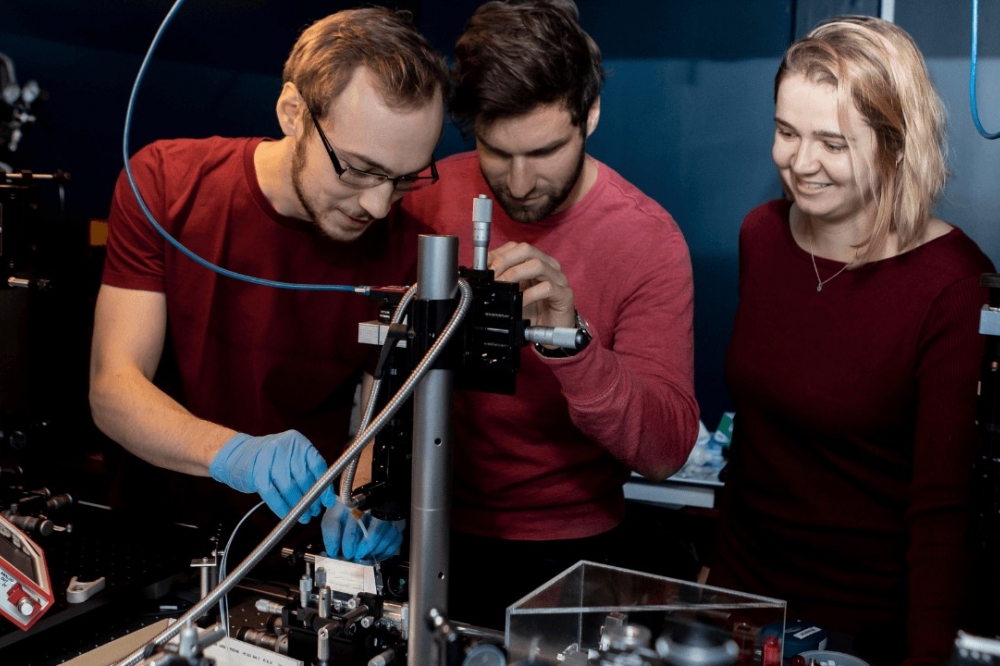 Seed funding for Sparrow Quantum will help commercialise QD-based chip that emits on-demand single-photon streams

Danish quantum technology company Sparrow Quantum has raised €4.1 million in seed funding. The funding round was led by the venture capital firm 2xN and includes co-investment from LIFTT and the European Innovation Council (EIC).

The company has developed a single-photon source made from InAs/GaAs quantum dot structures embedded in photonic crystal waveguides. The 3mmx3mm chip is sectioned into an array of structures engineered for emitting highly coherent single photons at specific wavelengths ranging between 920nm to 980nm. The chip provides long strings of more than 100 single photons without deteriorating quality and at a rate of more than 20 million single photons per second in fibre that the customer can directly deploy for, e.g., multi-photon quantum simulations or quantum key distribution experiments.

Sparrow Quantum's technology is the result of two decades of research by founder Peter Lodahl and his quantum photonics research group at the Niels Bohr Institute (NBI) in Copenhagen .Peter currently heads the Hybrid Quantum Networks Hy-Q Center of Excellence, which is developing new quantum hardware such as deterministic single-photon sources, spin-photon interfaces, and photonic quantum gates.

"The support from our investors is evidence of our team's hard work and dedication and the potential of our technology," says Lodahl. "Thanks to this investment, we can continue to develop our single-photon source and accelerate its market entry. Moreover, we can start executing our roadmap of how to make our foundational technology the chosen approach in advanced quantum systems applications within quantum communication and quantum computing."
Hermann Hauser, the EIC Fund Board member, said: "The EIC Fund aims at backing European innovators in scaling their journey, and Sparrow Quantum is a great example of how the European Union is helping top innovators. The EIC Fund's ambitious commitment, alongside other investors, is an important step to boost their development."
"LIFTT is excited to invest in Sparrow Quantum and support their innovative technology in the quantum photonics field," says LIFTT's CEO, Giovanni Tesoriere. "Their dedication to developing top-quality deterministic single-photon sources and light-matter interfaces has the potential to transform various industries, from quantum computing to secure communication. We look forward to seeing the impact of their work on the future of technology."
"We are very impressed by Sparrow Quantum's technology and the team's vision for the future of photonic quantum technologies," said Niels Nielsen, co-founder at 2xN. "We believe in backing world-class teams, and Sparrow Quantum is one of them, and it has the potential to become the market leader in this space, and we are excited to be supporting them on this journey."