MICROOLED raises €21 million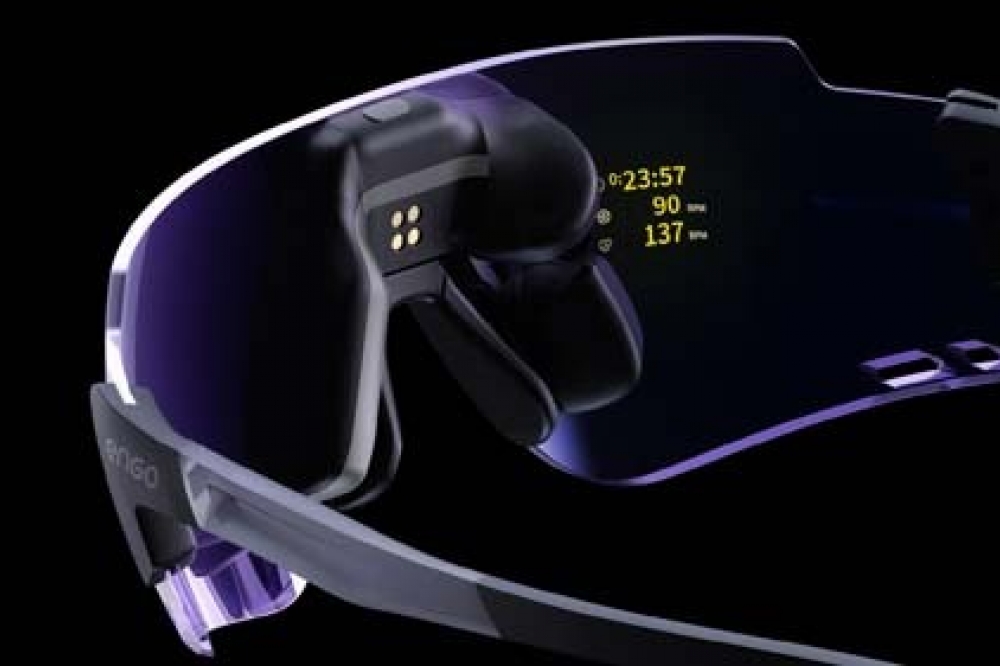 Financing will fund the development of the next range of full colour, high luminance OLED solutions

MICROOLED, a Grenoble-based manufacturer of high resolution, low power consumption OLED microdisplays, has raised €21 million led Jolt Capital, a specialist in private equity for deeptech companies, with the French sovereign wealth fund Bpifrance via its Innovation Defense vehicle, alongside both historical investors, Cipio Partners and Ventech.

The financing will fund the development of the next range of full colour, high luminance OLED solutions, to expand manufacturing capabilities in Grenoble, and to grow international sales teams in the security segment and the B2B ActiveLook platform model.

Smartphones and tablet PCs can be used as gateways to augmented reality, but smart glasses will soon become the dominant wearable equipment to do so. They will require the use of embedded microdisplays that can offer high luminance and contrast, but also very low power consumption from super lightweight batteries. Among competing technologies, OLEDs demonstrate an excellent overall performance compared to classic LED ones, and they are increasingly used for see-through Near-Eye Displays (NED) in viewfinder eyepieces for cameras.
Recent announcements for new mixed-reality headsets that could reach the shelves in 2024 have boosted the AR market, including applications for industry and security segments. The global market for microdisplays designed for AR/VR use could reach $4 billion by 2027, according to a 2022 report by KBV Research, a 4x increase compared to 2020, with 10 percent of the total value captured by OLED technologies. 15 million units of AR smart glasses could be shipped worldwide by 2027, according to CCS Insight.
Among the handful of international players able to design and manufacture these low energy consumption OLED microdisplays, MICROOLED is addressing both the consumer and recreational markets (the ActiveLook head up display module to be embedded in glasses for real time visual information in hand free activity use cases), and industry/security ones.
Since 2007, the Grenoble-based company has developed a wide range of core technologies derived from the semiconductor industry, protected by over 170 granted patents, through a close collaboration with neighbor CEA/Leti research centres. MICROOLED believes it is perfectly positioned to grab leadership in the field of wearable ultra-lightweight HUDs. To cater to the various needs for 'light AR' applications, the company offers a line-up of compact products ranging from 0.2 inch to 0.6 inch in size, with high resolution and power as low as 1mW.
"We are very pleased with Jolt Capital and Bpifrance joining our cap table, and to see that our historical shareholders Cipio Partners and Ventech continue their support. All of them understand deeptech and the stakes of sovereignty. Innovation is at the heart of our strategy, and this new funding will allow us to double down on our efforts to bring to market the most disruptive technologies in the field of AR." says Eric Marcellin-Dibon, CEO of MICROOLED.
"MICROOLED is the archetypal growth deeptech company that we are looking for at Jolt. Patented core technologies in the field of semicon, a genuine potential to build manufacturing capacity in Europe, a series of fast growing B2B markets, and powerful but energy frugal products. We are delighted to have them join our portfolio and are looking forward to helping them scale to global leadership in light AR." comments Pierre Garnier, Managing Partner at Jolt Capital.
"We are delighted to become a shareholder of MICROOLED, to help them reach another level in terms of technology development, sales, and industrial capacity. MICROOLED is a key global supplier of the near-eye microdisplays market, for both military and civilian applications. It perfectly matches the strategy of the Defense Innovation Fund, aiming at supporting the growth of tomorrow's deeptech champions." adds Nicolas Berdou, investment director at Bpifrance.