Kubos wins £700k grant for microLED tech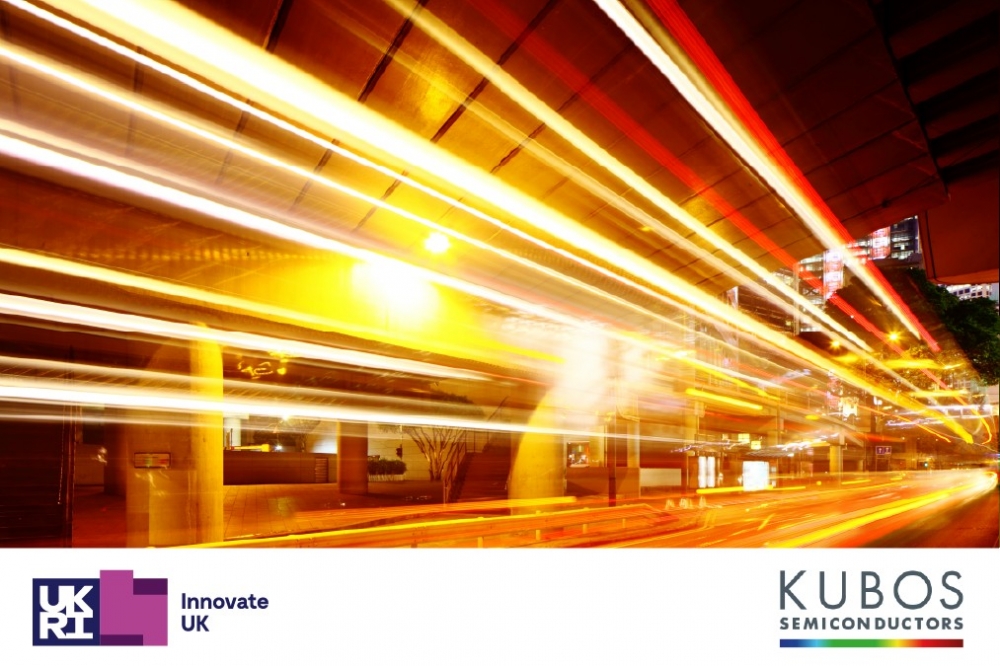 High-efficiency red microLED technology secures UK grant, new patent, and first customer order

Cambridge-based Kubos Semiconductors, a UK microLED material technology company, has won a £700,000 Future Economy Investor Partnerships (FEIP) grant from Innovate UK, the UK government's innovation agency. The grant funding is subject to completing aligned investment led by the Development Bank of Wales (DBW). The company has also been granted its first process technology patents and has received its first customer order.

The grant is for a 24-month project to achieve 5 percent efficiency for red microLEDs by deploying the company's proprietary cubic GaN process, called KubosLED. Achieving the project's goal will make microLEDs viable in AR/VR applications by approximately doubling the efficiency achieved with other process technologies. Poor red microLED efficiency is currently one of the main factors constraining the AR/VR market.
Carl Griffiths, Technology Seed Fund manager for DBW said: "We've only recently joined the FEIP and Kubos is the first company we have supported, and they have been awarded this grant. Kubos has demonstrated it has the right focus on deep tech, the right profile and momentum to secure the funding. Their exciting new technology has a clear purpose, and the market opportunity is vast."
Following successful completion of the funding round in the autumn, Kubos as a fabless semiconductor company, will open a development office in Wales. This will enable it to continue to benefit from years of collaboration with the South Wales Compound Semiconductor cluster, specifically the Compound Semiconductor Centre (CSC, a partnership between Cardiff University and international compound semiconductor fabrication company, IQE Plc) and the Institute of Compound Semiconductors at Cardiff University, where the Kubos LEDs are processed and tested.
Kubos's core cubic GaN process and product technology patent has now been granted in China, Japan, Singapore, and the US. Its patent portfolio has also been extended to include granted patents for SiC epitaxy, which is used by Kubos as a growth substrate.
The company has also won its first customer for its KubosLED material in red microLEDs. Kubos CEO, Caroline O'Brien, commented: "We see huge demand for our technology every time we engage with potential customers and are delighted to have won our first major customer and secured further funding to ensure we reach our technology goals. These achievements underline the fact that KubosLED material technology is the leading contender to clear a major bottleneck that's been holding back AR/VR adoption."