Infineon to build world's largest 200mm SiC fab in Kulim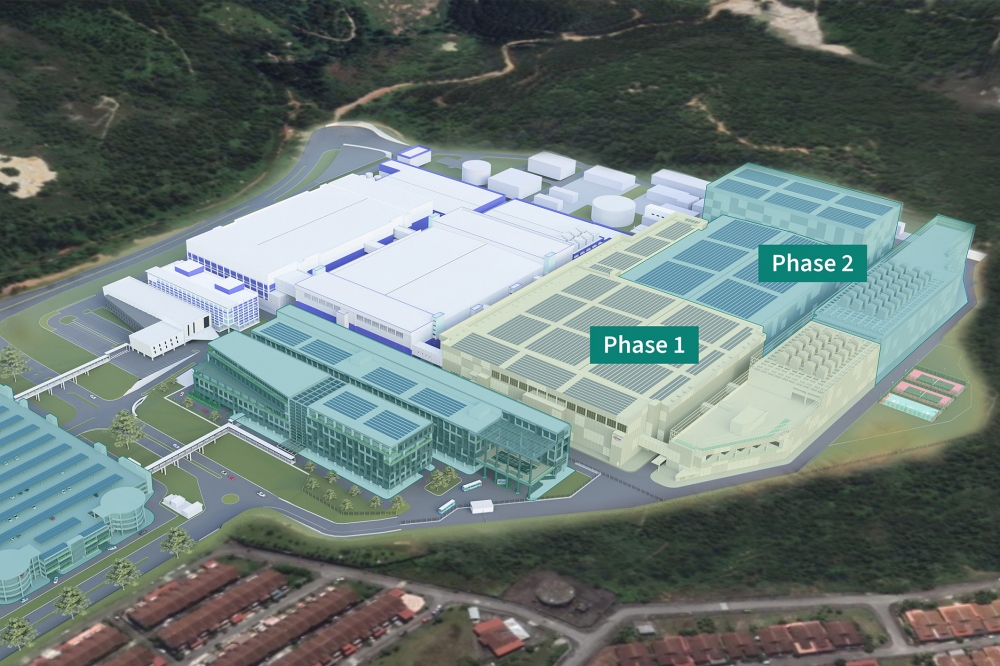 Malaysian fab investment promises total revenue potential of about €7B by end of decade

Infineon Technologies is significantly expanding its Kulim fab – over and above the original investment announced in February 2022 – to build the world's largest 200mm SiC power fab.
The planned expansion in Malaysia is backed by customer commitments covering about €5 billion of new design-wins in automotive and industrial applications as well as about €1 billion in pre-payments.
Over the next five years Infineon will additionally invest up to €5 billion in Kulim during a second construction phase for Module Three. The investment will lead to an annual SiC revenue potential of about €7 billion by the end of the decade, together with the planned 200mm SiC conversion of Villach and Kulim.
Infineon was the manufacturing base will support the company's SiC market share target of 30 percent towards the end of the decade. Infineon is confident that the company's SiC revenue in the fiscal year 2025 will come in ahead of the target of €1 billion.
"The market for SiC shows accelerating growth, not only in automotive but also in a broad range of industrial applications such as solar, energy storage and high-power EV charging. With the Kulim expansion, we will secure our leadership position in this market," said Jochen Hanebeck, CEO of Infineon. "With the industry's leading scale and a unique cost position, we are leveraging our competitive position of best-in-class SiC trench technology, the broadest package portfolio and unrivaled application understanding. These factors are the areas of differentiation and success in the industry."
Infineon has been awarded new design wins of about €5 billion along with about €1 billion in prepayments from existing and new customers: In the automotive sector this includes six OEMs, three of them from China. Among the customers are Ford, SAIC and Chery. In the area of renewable energies customers include SolarEdge and three leading Chinese photovoltaic and energy storage systems companies.
In addition, Infineon and Schneider Electric agreed on a capacity reservation including prepayments for power products based on silicon and SiC. Infineon and the respective customers will provide more details in separate announcements in the near future. The prepayments will contribute positively to Infineon's cash flow in the coming years and shall be fully repaid in connection with the agreed sales volumes by 2030 at the latest.
The Right Honourable Dato' Seri Anwar bin Ibrahim, Prime Minister of Malaysia, said: "Infineon's vision on green technology and sustainability puts it right at home in Malaysia. Infineon and other well-established German corporations' continued faith in Malaysia is a vote of confidence in Malaysia's new economic growth agenda premised on inclusivity and sustainability, enabled by strong policies on knowledge transfer, quality investments, business enablement and socio-economic well-being based on equitable sharing of the nation's wealth."
The Minister of Investment, Trade and Industry (MITI), His Hon. Tengku Datuk Seri Utama Zafrul Aziz said: "Infineon's expansion of their world-class SiC facility in Kulim marks a significant milestone in Malaysia's pursuit of developing advanced manufacturing capabilities, creating high-skilled employment opportunities and positioning the country at the forefront of enabling green technologies, which are crucial to achieving our global sustainable development goals."