Mid-Power LEDs to Account for 48 Percent of the Market In 2014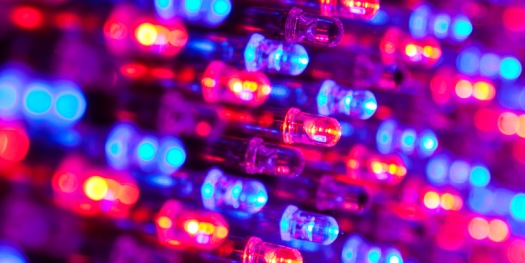 Figure is more than all backlighting combined
The growing lighting end market in 2014 is now projected to account for 35 percent of all packaged LED dollars, according according to a new research note from Jamie Fox for IHS Inc.
For the first time, this is more than all backlighting combined. In 2013, lighting and backlighting accounted for 31 percent of market revenue each.
Mid-power devices are projected to represent 48 percent of packaged LED revenue in lighting applications in 2014 and 81 percent in terms of units. This represents a major change since 2010 when high-power LEDs, such as 1 Watt devices, dominated.
In Western regions the mid-power percentage is lower, while in Asia it is higher. Many Chinese suppliers selling LEDs to their large domestic market predominantly produce mid-power LEDs.
From 2011 to 2013, the market for mid-power LEDs grew rapidly, driven by the attractive dollar-per-lumen ratio and the availability of capacity previously used for backlighting. The trend was initially led by South Korean companies such as Seoul Semiconductor and Samsung. However, mid-power LEDs have become an essential part of most global companies' portfolios, with other suppliers such as Lumileds and Cree following the trend. Nichia also has a competitive offering in mid-power.
IHS still ranks Cree as the largest provider of packaged LEDs in lighting applications, closely followed by Nichia and Lumileds. Despite this, during the last few years the competition from Asian companies has increased in lighting applications.
During 2015 and beyond, IHS forecasts the share of mid-power will continue to increase. The share of chip-on-board (COB) is also growing and playing an increasingly important role as completed lighting products are being designed for a wider variety of target end markets. High-power LEDs are still popular in some areas such as street lighting and should retain a strong presence in the market.
Excluding lighting, the rest of the LED market is almost completely flat from year-to-year, and is forecast to stay that way to 2019 according to IHS's LED Intelligence Service. The lighting market, led by mid-power LEDs, will drive the growth.