Navitas: Delivering a GaN device for all markets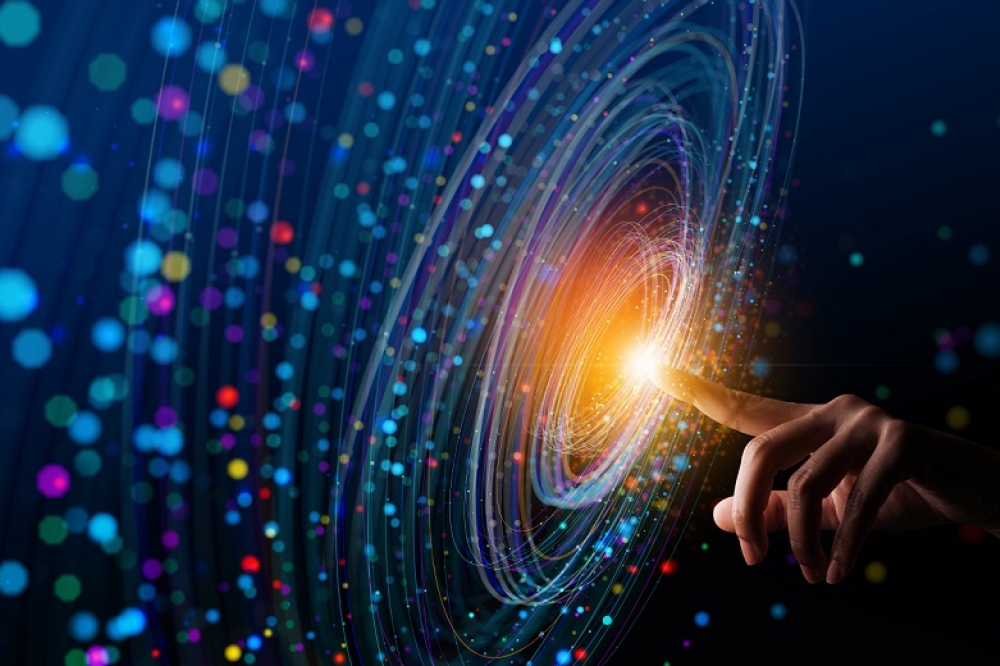 GaN firm, Navitas, believes its latest half-bridge power IC will deliver the powers and efficiencies that mobile phone chargers, electric vehicles, photovoltaics and data centres need, reports Rebecca Pool

In early September this year, California-based GaN power device manufacturer, Navitas, released 'GaNSense', a half-bridge power IC that the company reckons provides a 'new level' of MHz switching frequencies whilst slashing system cost and complexity compared to discrete half-bridge GaN ICs.
As Llew Vaughan-Edmunds, senior director of marketing at Navitas, points out: "The difference between Navitas and other gallium nitride companies is that we integrate the gate driver monolithically with the gallium nitride power and integrate real-time sensing and autonomous protection – that's the secret of our success and why we're number one in this field."
Llew Vaughan-Edmunds, senior director of marketing at Navitas.

Following industry's relentless demand for more power and higher switching frequencies, Vaughan-Edmunds is certain that GaN ICs are going to be instrumental to the power devices of the future. Looking at mobile device chargers, right now Apple and Samsung wireless fast charge power adapters are currently rated to around 45W, but this is quickly changing. "These chargers are going to 65W and 100W now, and ultra-fast chargers have just been released at 200W so you can charge your phone within 10 minutes," says Vaughan-Edmunds.
At the same time, data centres are striving for higher efficiencies to reduce electrical and cooling costs, as are electric vehicles to reduce time battery recharge times. "[Industry] needs half bridge topologies to meet these higher power, higher switching frequency and higher efficiency market demands, and this is why we've released our half-bridge IC now," he adds.
Navitas' half-bridge power IC integrates two GaN FETs with drive, control, sensing, autonomous protection and level-shift isolation in a single package. GaN is notorious for its sensitive gate structure, so from word go, Navitas has set out to deliver GaN power ICs with robust GaN gate protection. Given this, autonomous protection is a key feature of the latest chips. As Vaughan-Edmunds points out, gate driver and sensing protection is now imperative given the noise generated at higher frequencies and powers. At the same time, temperature protection and over-current protection will autonomously shut down the chip to prevent device and system failure.
The Navitas director also points out how this set-up requires 61% fewer components and has a 64% smaller footprint than a typical discrete GaN half-bridge IC. "By eliminating all the [associated] circuitry, we're reducing circuit parasitics – this does give us nice, clean switching," he adds. "We are the first company to release a half-bridge power IC with this level of integration and rich feature set."
Market-driven

Importantly, these latest half-bridge power ICs are already in mass production in Europe. "Strategically we wanted to be first to market in key growth segments," says Vaughan-Edmunds. This sentiment is clearly in line with past product launches.
Navitas power ICs have been in production since 2018, and just last year, industry analyst, TrendForce indicated that Navitas held the greatest market share amongst GaN power device suppliers.
Discrete GaN half-bridge IC versus Navitas' latest half-bridge IC.

Navitas itself claims its technology is now in well over 150 different charging products from different companies - key partnerships include Lenovo, Xiaomi, Dell, OPPO, LG, Amazon. And, in a recent Compound Semiconductor interview, Navitas vice president, Stephen Oliver, estimated that the company was working with more than 90% of OEMs that are supplying phones, laptops and tablets.
Beyond mobile chargers, the company is gearing up for solar, datacentre and electric vehicle applications, and anticipates these markets to start bringing in revenue within the next 3 years. "The fast mobile charging market is our bread and butter right now, but beyond charging, our strategy includes looking at solar, electric vehicle and data centre markets," says Vaughan-Edmunds. "The electric vehicle and data centre markets take longer in design cycles and qualification, however these are key strategic markets for Navitas and where we are focusing.
"If we look at the mobile charging market alone – right now GaN only has a few percent of the total market so we've still got a lot of room to grow," he adds.
Bringing in SiC

Yet despite the company's clear advocacy towards GaN, it acquired SiC developer, GeneSiC Semiconductor for $100 million in late August, this year. At the time, Navitas chief executive, Gene Sheridan, said GeneSiC will help his company to accelerate growth in the high power solar, datacentre and electric vehicle markets.
For his part, Vaughan-Edmunds highlights how rugged, vertical silicon carbide devices are better suited to traction inverters, which provide enormous amounts of torque and acceleration in electric vehicles. "We're not a gallium nitride company trying to convince customers to use gallium nitride instead of silicon carbide. We realise that silicon carbide has its place in the market, and it's a big market that we want to go after," he says. "On gallium nitride alone, we've already shipped more than 50 million pieces, with zero field failures – and that's only just scratching the surface."