GaN's glorious marriage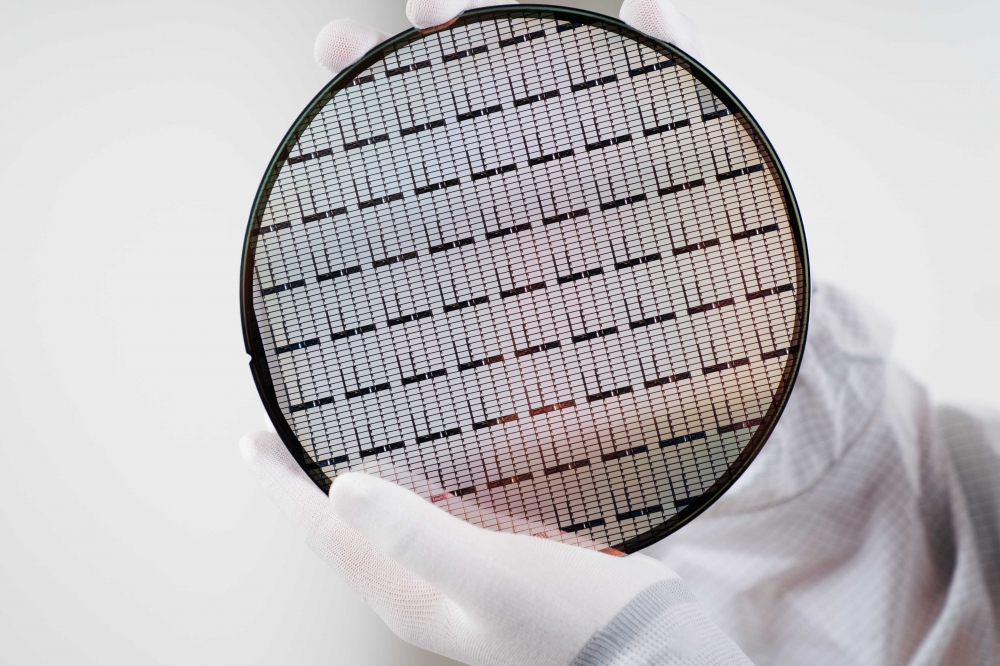 Infineon will enhance its prowess in power electronics with the acquisition of GaN Systems.
(Image Credit: Infineon Technologies AG)

BY RICHARD STEVENSON, EDITOR, CS MAGAZINE.

One of the most significant milestones for wide bandgap power electronics arrived when silicon powerhouses decided to invest in one flavour of this technology. At that time some went for SiC, while others threw their weight behind GaN; now many of the biggest names have both. In fact, so great is the promise of these successors to silicon that one of the leading players, Infineon, is now planning to strengthen its GaN offering by combining its in-house capabilities with an $830 million acquisition of Canadian fabless firm GaN Systems.

This acquisition - following negotiations that are said to have lasted for months rather than years, and is slated to close by the end of 2023 – will equip Infineon with two complementary GaN technologies, according to Adam White, Infineon's Division President, Power and Sensor Systems.

"The device concepts of the technologies are slightly different," argues White, who adds that this difference can help addressing different application requirements across the application space. For example, soft switching versus hard switching or the level of robustness.

Another appeal behind Infineon's purchase is that it can get its hands on GaN Systems' unique packaging technology, which features chip embedding. "That fits very much along the lines of where we want to go in the roadmap of ultra-low parasitic packaging," says White
---
Adam White holds the position of Infineon Division President Power and Sensor Systems. Image Credit: Infineon Technologies AG
One area where Infineon already excels is in its capability to couple its GaN technology to silicon ICs, such as drivers and controllers. It's a synergistic approach that empowers the company to target customers with products that are designed from a whole system perspective.
Once the acquisition goes through Infineon will instantly double the number of products in its GaN portfolio. In turn, the number of design opportunities will increase by at least this factor. "That would then accelerate our applications understanding," enthuses White, "and from there, of course, ultimately bring value to the customer from a system perspective."

A key difference between Infineon and GaN Systems is that the former has chip production lines, while the latter is fabless.

"That's another benefit of the acquisition upon closing," says White, pointing out that the purchase will lead to more fruitful conversations with foundry partners. "This is definitely a pillar of our growth strategy. We recognise that gallium nitride will need capacity."

On the unveiling of its plan to buy GaN Systems, Infineon's CEO, Jochen Hanebeck, remarked that this move would create an entity with unmatched R&D resources.

Supporting this claim, White says that once GaN Systems is on board, it will give Infineon a 450-strong GaN team. "That doesn't include all the areas of go to market, all the areas of operations. This is just an application knowledge domain, product domain knowledge, and R&D product domain knowledge."

The purchase of GaN Systems is described as a synergistic growth acquisition. No-one within the entity that's due to be acquired should fear for their job, as Infineon's intent is to maintain and motivate these staff, and keep them within the company.
The acquisition will strength Infineon's already formidable patent portfolio. The German chipmaker can already boast of more than 300 patent families, and once GaN Systems is on board, this figure will top 350.

One may wonder what's behind the timing of acquisition. According to White, one motivation for making the move at this time is that Infineon believes that GaN is now at a "very healthy tipping point", in terms of both the customer's interest in this wide bandgap material and their willingness to pursue sponsored projects.

There's also a level of maturity within the customer base. No longer are the virtues of GaN device defined in what it can deliver when providing a drop-in replacement for a silicon equivalent. Customers are now thinking about what GaN offers when deployed in the right system with the right topology. "You can then unleash the potential of gallium nitride," says White.

He is now starting to see the adoption of GaN in a number of applications. These devices are now being deployed in: charger and the adapter markets; server markets for high power; residential solar markets; and the on-board charger, as well as the DC-to-DC converter in cars.

"This is really the reason why now [we've acquired GaN Systems], and hence why we went after this acquisition to complement our approach that we're doing standalone," adds White

The immediate impact is not the most overriding consideration. What's more important to the German outfit is the mid-term to long-term perspective.

"The addressable market will really justify the value that we are paying for this asset," reasons White, who backs this up by quoting figures from the Yole Intelligence. Forecasts from the French analyst include a compound annual growth rate for GaN for power applications of an eye-watering 56 percent from 2022 to 2027, which will propel this market to more than $6 billion by the end of this timeframe.

So, while $830 million may appear a lot to spend on a fabless outfit with a couple of hundred employees, there's definitely the potential for a good return on investment for the German powerhouse.